PARTY RADAR We're getting a Museum of Capitalism! And it's having a grand opening party! (Sat/17, 6-9pm, free. 55 Harrison, Oakland, in Jack London Square.)  Dedicated to "educating future generations about the ideology, history, and legacy of capitalism," it's just the kind of fresh and clever Marxist pop-up art project we need this summer, when socialism seems more prominent than ever. There's even, of course, a gift shop. 
And of course a library, and a series of intriguing panels and programs, and an exhibit (that runs though August 20) of objects, art, and capitalist detritus composed by "a network of researchers, curators, artists, designers, filmmakers, writers, economists, historians, scientists, and non-specialists from all walks of life, including those with direct experience of capitalism." 
 I am hoping there will be a lot more free parties, as well. For, as the great French critic of late capitalism Guy Debord pout it, "Never work."
FRIDAY, JUNE 16
GREEN VELVET The kooky, techno-centric alter-ego of house legend Cajmere — which has almost eclipsed the original artist in terms of hits — comes to Temple, which has been experiencing its own changes (new entertainment programmers from Vegas.) Fri/16, 10pm, $20. Temple, SF. Tickets and more info here.
MNML: FUN ZETTABYTE RECORDS TAKEOVER The zazzy local techno label bites into this monthly party, with DJs Brian Boncher, Nihar Bhatt, Djunya, and Zettabyte founder and MNML:FUN resident Zita Molnar. Fri/16, free before 11, $5 after. Underground SF. More info here. 
CREATURE Who doesn't love a wild, non-gender-binary, multimedia throwdown in a 51-year-old queer bar? One of my favorite monthly parties in the city right now, just because it's so crazy. Music by BEARCAT from Discwoman and Carrie Morrison. Fri/16, 10pm-4am, $10. The Stud, SF. More info here. 
VIKEN ARMEN "Viken Arman, along with a generation of like-minded artists, is pushing the boundaries of electronic music not only towards the future, but also towards the past. Fusing ancient melodies with electronic beats to create magical vibes that go beyond dance music brings rich cultures together in mystical musical journeys." OK then! Fri/16, 9:30pm-3:30am, $15-$20. Public Works, SF. Tickets and more info here.  
DICK VAN DICK Beloved former boy of the Bay returns from NYC to rap it out with the Swagger Like Us crew for a queer explosion of delicious iunderground hip-hop. Fri/16, 10pm-3am, $10. Oasis SF. Tickets and more info here. 
SATURDAY, JUNE 17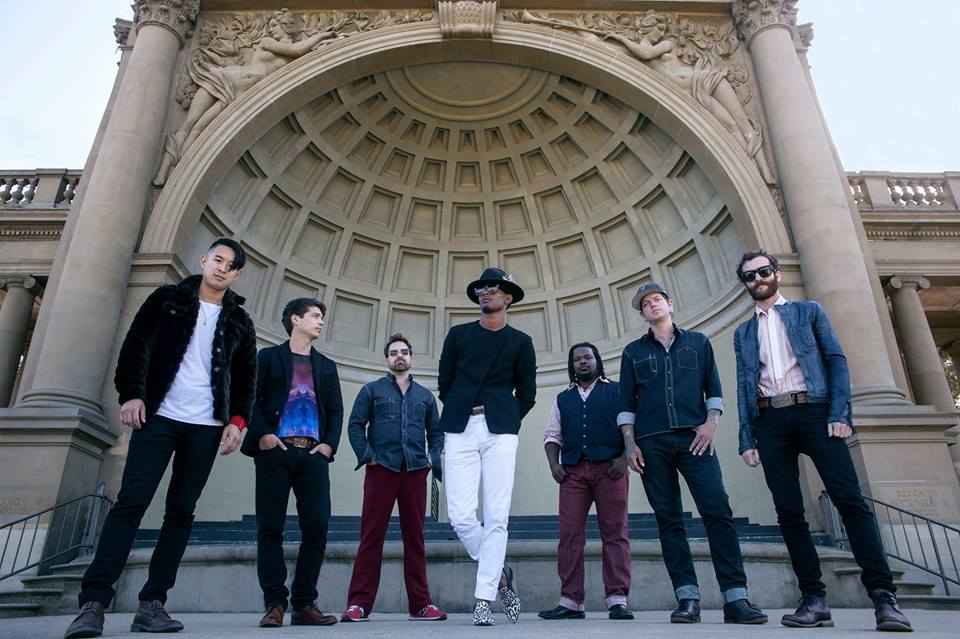 CON BRIO I love this funky local jazzy outfit, that always brings a party with its shows. Don't miss them playing two nights at SFJAZZ. Sat/17 and Sun/18, 7:30pm, $25-$45. SFJAZZ. Tickets and more info here. 
DANNY TENAGLIA Can't get much more revered than this ever-smiling legend, who fused disco grooves to minimalist boom and birthed a lot of what we hear today. Sat/17, 10pm-6am, $30-$40. Halcyon, SF. Tickets and more info here. 
FRINGE The sweetest indie-pop dance party in town is raising money for the Pride Indie Dance Stage (one of the really necessary diversifications of the endless boom-boom)  — wear a bunch of LED rainbows and dance to LCD Soundsystem (and many more of course). Sat/17, 9pm, free before 10pm, $5 after. Madrone Art Bar, SF. More info here. 
PAN POT Respected techno duo usually melts walls with their unstoppable drive. I'm very interested to hear how their sound has evolved, after so long as major proponents of hard-hitting Berlin sounds. Sat/17, 9:30pm-3:30am, $20. Public Works, SF. Tickets and more info here.
MAKEOUT PARTY The Eagle patio fills with queer omnisexual lip-smacking at this cute monthly, featuring DJs Sky Deep from Berlin and Sergio. Sat/17, 10pm, $10. The Eagle, SF. More info here. 
THE JUAN MACLEAN I love this act, headed by the eponymous down-to-earth NYC guy who made me laugh for 20 minutes straight at a recent party there. He'll be spinning his trusted brand of happy house and DFA indie bangers. Sat/17, 9:30pm-2:30am, $10-$15. Monarch, SF. Tickets and more info here.  
SATURDAY NIGHT SOUL PARTY Rock em sock 'em rock 'n roll em — this classic weekly joint is getting kicked in the jams by DJ Carnita of Hard French (RIP). Soul faves in the Mission? Si si! Sat/17, 10pm, $8. Elbo Room, SF. More info here.  
STUDLY Disco edit genius Gay Marvine and techno poster boy Matthew Paul head up this party at the Stud, full of, duh, dancing studs. Sat/17, 10pm, $5 before 11, $10 after. The Stud, SF. More info here. 
HELLA GAY It's the eighth anniversary of this packed queer Oakland gem, with DJs GSTAR, Djkar Bear, and Bee. Sat/17, 9pm, $7. Uptown Nightclub, Oakland. More info here.
GLENN JACKSON "Buoyant instrumental disco that feels like a five-minute tropical vacation" form this Oakland player at one of my favorite parties, Push the Feeling, with a mixed and lovely vibe. Sat/17, 10pm, $7. Underground SF. More info here.  
BEATPIG There's a lot of great gay parties this weekend, so strap on a fork and stick it in. Case in point: this monthly "wild pig mess" affair, featuring DJs Stanley Frank and Juanita More. Sat/17, 10pm, $5 benefits Transgender Law Center. Powerhouse, SF. More info here.  
SUNDAY, JUNE 18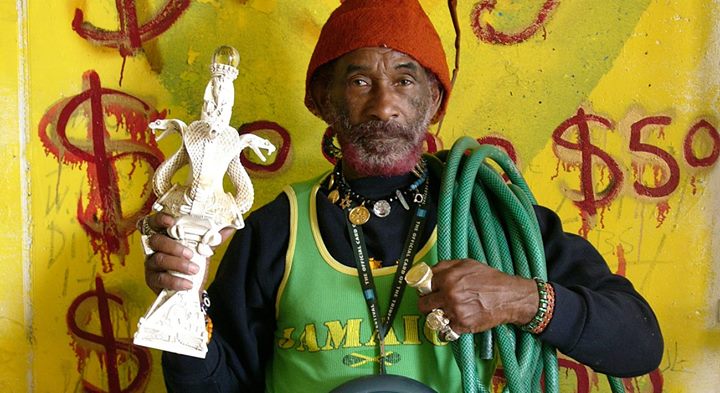 LEE SCRATCH PERRY "Eccentric producer and Grammy winning reggae & dub artist "Lee "Scratch" Perry" hits the stage again, performing tunes off his classic Jamaican recordings from the Black Ark, as well as previewing his forthcoming album 'Super Ape Returns To Conquer'" — all this plus Subatomic Sound System and the Dub Mission folks? Psychedelic bass-ness heaven. Sun/18, 8pm, $31. Mezzanine, SF. Tickets and more info here. 
DISCO DADDY The fourth anniversary of this delightful disco affair at the Eagle, with Bus Station John plying his vinyl trade for the masses. Do head down. Sun/18, 7pm-2am, $5. The Eagle, SF. More info here. 
DAYTIME REALNESS Drag stalwart Heklina's 50th birthday celebration continues running amok at this sunny patio party, with DJs Carnita and Stanley Frank, and drag shows up the wazoo. Sun/18, 2pm-8pm, $10. El Rio, SF. More info here.