48 Hills is proud to host the 43rd SF Bay Guardian Best of the Bay Readers' Poll. For other categories including Food & Drink, Arts & Entertainment, and Shopping, please visit the Best of the Bay homepage here.
BEST STREET FAIR
FOLSOM STREET FAIR
www.folsomstreetevents.org
Runners up: Haight Street Fair, How Weird Street Faire
BEST HOTEL
PHOENIX HOTEL
601 Eddy, SF
www.phoenixsf.com
Runners up: Hotel Nikko, Palace Hotel
BEST TOUR
TIE
SAN FRANCISCO GHOST HUNT
www.sfghosthunt.com
WILD SF TOURS
www.wildsftours.com
Runners up: Urban Trek, Gourmet Walks Chocolate Tour
BEST EVENT OR VENUE FOR KIDS
EXPLORATORIUM
Pier 15, SF
www.exploratorium.edu
Runners up: California Academy of Sciences, Randall Museum
BEST POLITICIAN
JANE KIM
Runners up: Kamala Harris, Mark Leno

BEST NONPROFIT ORGANIZATION
TIE
ROCKET DOG RESCUE
3561 Foothill Blvd, Oakl.
www.rocketdogrescue.org
SF TENANTS UNION
ww.sftu.org
Runner up: Creativity Explored, La Casa de las Madres
Help us save local journalism!
Every tax-deductible donation helps us grow to cover the issues that mean the most to our community. Become a 48 Hills Hero and support the only daily progressive news source in the Bay Area.
BEST LOCAL WEBSITE
BROKE-ASS STUART
www.brokeassstuart.com
Runners up: Mission Local, Funcheap SF
BEST LOCALLY PRODUCED TV SHOW
REALITY CHECK TV
www.realitychecktv.com
Runners up: Soundwaves TV, Check Please! Bay Area
BEST RADIO STATION
BFF.FM
www.bff.fm
Runner up: KALW, KPOO
BEST RADIO DJ OR SHOW
"YOUR CALL WITH ROSE AGUILAR"
KALW
www.kalw.org/programs/your-call
Runners up: Lamont & Tonelli, Forum with Michael Krasny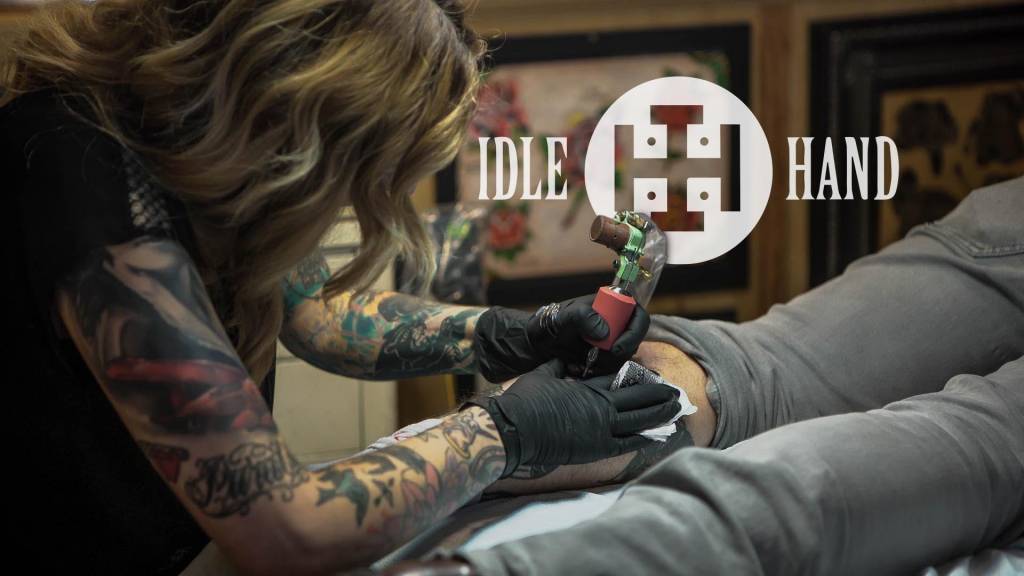 BEST TATTOO PARLOR
IDLE HAND
575 Haight, SF.
www.idlehandsf.com
Runners up: Black and Blue Tattoo, Tuesday Tattoo
BEST TATTOO ARTIST
JEN LEE
www.tattoocitysf.com/jen-lees-gallery
Runners up: Tanya Wischerath, Anne Williams
BEST ANIMAL RESCUE
MUTTVILLE
255 Alabama, SF
www.muttville.org
Runners up: SFSPCA, East Bay SPCA
BEST DOG WALKING
DOG TALES
(415) 948-3840
www.dogtalesunleashed.com
Runners up: Bay Area Canine Club, Ruff Paws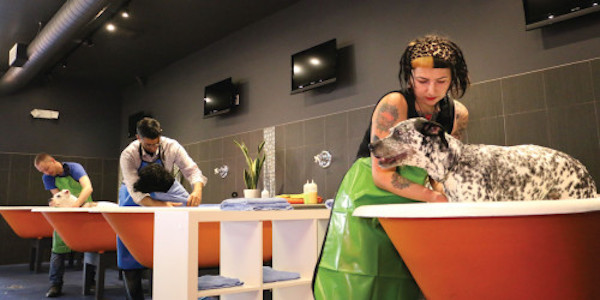 BEST PET GROOMING
VIP GROOMING/VIP SCRUB CLUB
4299 24th St., SF
1734 Church, SF
www.vipgroomingsf.com
Runners up: Kositas, Mud Puppy's
BEST VETERINARIAN
MISSION PET HOSPITAL
720 Valencia, SF
www.missionpet.com
Runners up: Urban Pet Hospital, Epecially Cats
BEST DENTIST
DR. JENNIFER TERRY, DDS
3349 17th St, SF.
www.terrydental.com
Runners up: Washington Square Park Dental, Dr. Knneth L. Wong
BEST DOCTOR
DR. LISA STERMAN
Runners up: Dr. Peter Hunt, Dr. Therese Chan Tack
BEST OPTOMETRIST
URBAN EYES
300 Sanchez, SF
www.urbaneyessf.com
Runners up: Eye Gotcha, Eyedentity, UC Berkeley Optometry Clinic
BEST ALTERNATIVE HEALING
FIVE PINS PROJECT
491 Guerrero, SF
www.fivepinsproject.com
Runners up: Double Happiness Health, SF Custom Chiropractic
BEST CHIROPRACTOR
Matt Colman, Hayes Valley Wellness
190 Gough, SF.
www.hayesvalleywellness.com
Runners up: Dr. Lance von Stade, Golden Gate Chiropractic Center
BEST THERAPIST
NIKI KHANNA
www.nikikhanna.com
Runners up: San Francisco Therapy Collective, Maya Lane
BEST PLUMBER
THOMAS FRIEL PLUMBING
254 Connecticut, SF.
(415) 626-1662
Runners up: Moonlight Plumbing, Fazule & Sons
BEST ELECTRICIAN
IKE'S ELECTRIC
3546 19th St., SF.
www.ikeselectric.com
Runners up: Pauric Electric, Wells Electric
BEST MOVING SERVICE
DELANCEY STREET MOVERS
(415) 957-9800
www.delanceystreetfoundation.org
Runners up: Shamrock Moving and Storage, Iron Man Moving
BEST HOUSE CLEANERS
LA COLECTIVA
www.lacolectivasf.org
Runners up: Xavier Cleaning Service, No Spot Cleaning
BEST AUTO MECHANICS
PAT'S GARAGE
1090 26th St., SF
www.patsgarage.com
Runners up: Luscious Garage, San Francisco Auto Repair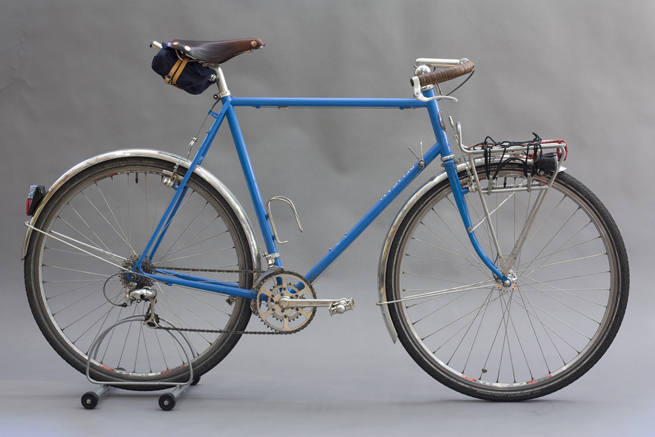 BEST BICYCLE REPAIR
BOX DOG BIKES
494 14th St., SF
www.boxdogbikes.com
Runners up: Valencia Cyclery, Pedal Revolution
BEST SHOE REPAIR
PIONEER RENEWER
4501 18th St., SF
(415) 255-4576
Runner up: Anthony's, Sunset Shoe Repair
BEST TAILOR
YOUNG'S
2162 Mission, SF
(415) 255-2209
Runners up: Michelle's Tailor, Diaz Brothers
BEST LAUNDROMAT
LAUNDRÉ
2140 Mission, SF
www.laundre.co
Runners up: Woody's Oakland, Spin City
BEST DRY CLEANERS
GLEN PARK CLEANERS
701 Chenery, SF
(415) 239-8247
Runners up: Sunny Laundrette, Royal Cleaners
BEST SALON
GINGER RUBIO
600 Shotwell, SF
www.gingerrubio.com
Runners up: Glamarama, Vierra & Friends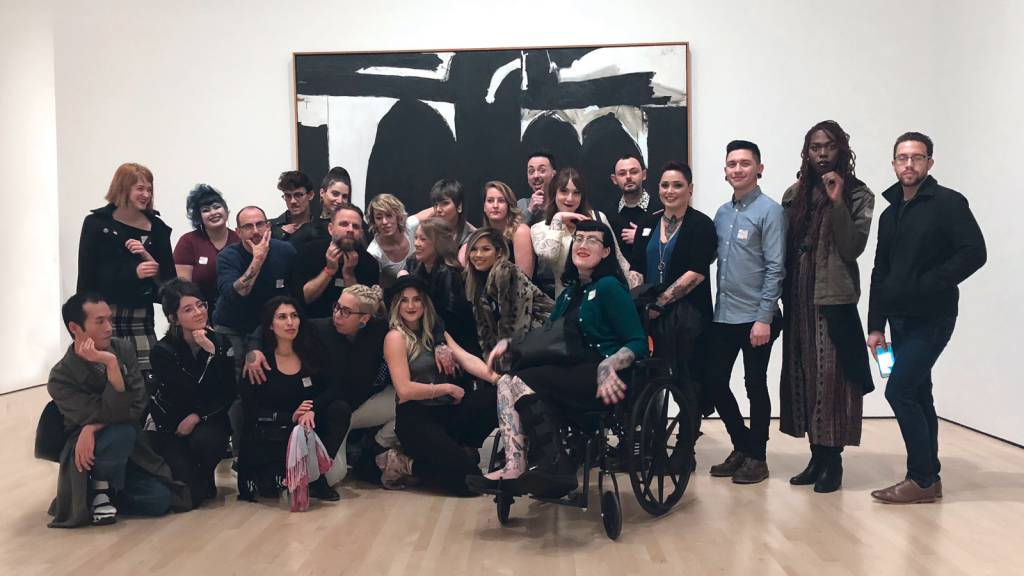 BEST BARBER SHOP
Public Barber Salon
571 Geary, SF
1528 Grant, SF
www.publicbarbersalon.com
Runners up: Peoples Barber, Moe's
BEST HAIRSTYLIST
STEFANIE GINSBERG, AHMET'S BARBER AND HAIR STYLING
(415) 788-1919
RUNNERS UP: Anthony Lymon, Tiffany Barrios
BEST MASSAGE
TAYLOR WILLIAMS MASSAGE
19 Tucker Ave., SF
(831) 234-6517
Runners up: Psoas Bodywork, Earthbody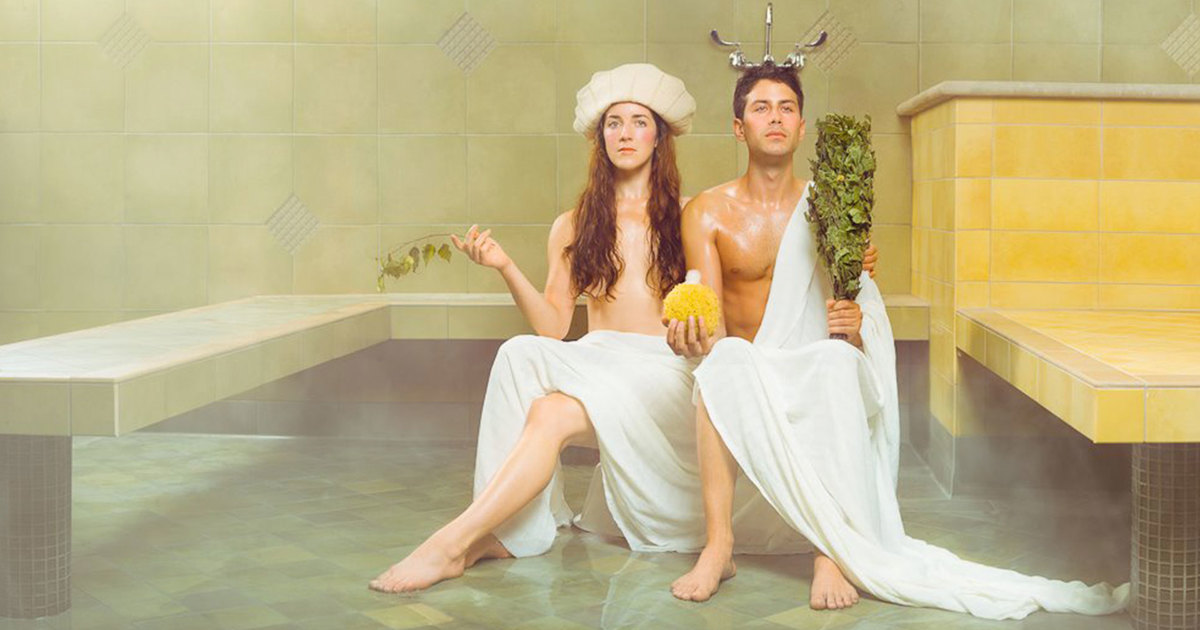 BEST SPA
TIE
KABUKI HOT SPRINGS
1750 Geary, SF
www.kabukisprings.com
ARCHIMEDES BANYA
748 Innes, SF
www.banyasf.com
Runners up: Nob Hill Soa, Cavallo Point
BEST FITNESS/GYM
TIE
ESKABO DAAN FILIPINO MARTIAL ARTS
1475 Polk, SF
www.eskabodaan.org
FITNESS SF
Mutliple locations
www.fitnesssf.com
Runners up: MX3, Oakland Fitness Company
BEST TRAINER
TIE
ACE MORGAN
(510) 459-8202
acemorganfitness.wordpress.com
SEBASTIAN GRUBB
www.sebastian.fit
Runners up: Tammy Foxx Bridal Fitness Coach, Glen Shope MX3
BEST YOGA STUDIO
LAUGHING LOTUS
3271 16th St., SF
sf.laughinglotus.com
Runners up: Mission Yoga, Yoga Garden
BEST YOGA INSTRUCTOR
TIE
VAZA
www.vazayoga.com
VALERIE STARR
www.valeriestarryoga.com
Runners up: Steve23, Juicy Liberty Goldman
BEST AMATEUR SPORTS TEAM
SAN FRANCISCO CITY FOOTBALL CLUB
www.sfcityfc.com
Runners up: Bay Area Derby Girls, Mezcala FC