A social-service nonprofit that gets more than $20 million a year in public money from San Francisco is engaged in a union struggle—and has refused to discuss the situation with the Board of Supervisors.
SEIU Local 1021 is trying to organize workers at The Felton Institute, which provides a wide range of social and behavioral health services, and union members say they are facing resistance.
But when the supes Government Audit and Oversight Committee held a hearing on the issue last week, nobody from Felton was willing to answer questions.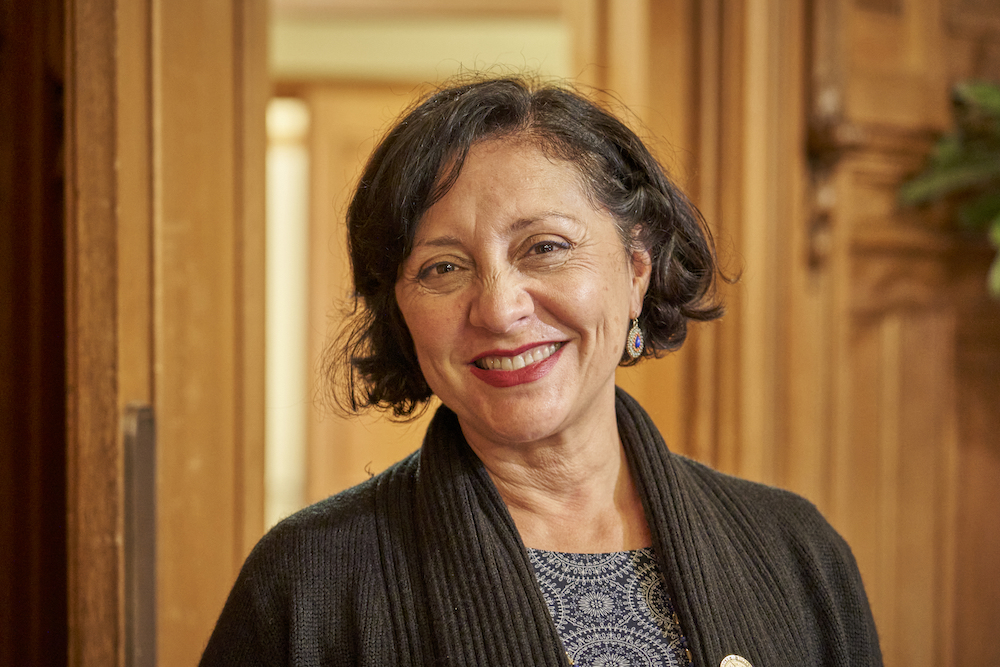 A communications staffer briefly showed up on a remote feed and read a statement from Al Gilbert, Felton's CEO. In the statement, Gilbert said that Felton has had a "good relationship" with SEIU for more than 25 years. In the past few months, the statement said, SEIU "has made very concerning allegations … it's not clear why the union hasn't raised this informally with management."
Then she said Felton had nothing more to say.
Sup. Myrna Melgar, who called for the hearing, was stunned that the staffer, Sarah Baker, refused to take questions. "That's the point of a hearing," she said. "This is totally unacceptable."
The goal of the hearing and the oversight, Melgar said, was "to get to a place where there is labor peace."
Baker: "We feel there is labor peace."
Organizers from SEIU who testified at the hearing disagreed.
Some 55 workers at Felton's Family Development Center are already represented by Local 1021, but most of the 500 workers at other sites are not. And SEIU is working with the unrepresented staff to bring them into the union.
Hector Cardenas, who works for Local 1021, said the union had filed more than ten unfair labor practices complaints with the Labor Department, and that Felton was not bargaining in good faith on its existing contract, which expired in September, and was actively fighting further organizing efforts.
In 2019, Cardenas said, Felton promised not to interfere with future union organizing.
Local 1021reports that Felton management is not holding to that deal and is engaged in union-busting.
Another worker, who is seeking to gain representation from SEIU, said that management was "bullying my coworkers."
James Chang, political director for the union, told the supes that "I think this committee has seen the disrespect. … they are not bargaining in good faith."
Felton got extra money after a 2021 ballot measure that taxed commercial rents to pay for child care, and some of that was supposed to go for raises for workers. At Felton, workers who aren't in the union got those raises, but the unionized workers didn't.
I reached out to Baker for a response, but have not heard back.
Sup. Hillary Ronen said she was "a little speechless" at Felton's refusal to discuss the issues. "I have never seen this before," she said. Sup. Ahsha Safai said he was also "at a loss for words."
Felton gets virtually all of its revenue, around 95 percent, from government contracts.
Melgar told me that she's concerned public money is being used for union-busting. "I have never seen this level of disrespect for the Board of Supervisors, when we provide the majority of their funding," she said.
Melgar said she's asking the Department of Public Health and other city agencies that have contracts with Felton for detailed financial reports. "I want to know where all of the money is going," she said.
Sup. Connie Chan went further. "Let's flag all of their contracts," she said. "If they are withholding raises we should withhold their contracts."
Felton provides essential services, including child care for low-income families. "They do good work," Melgar told me. "But they have to be fair to their workers. And the best way to make sure that happens is for all the workers to have a union."