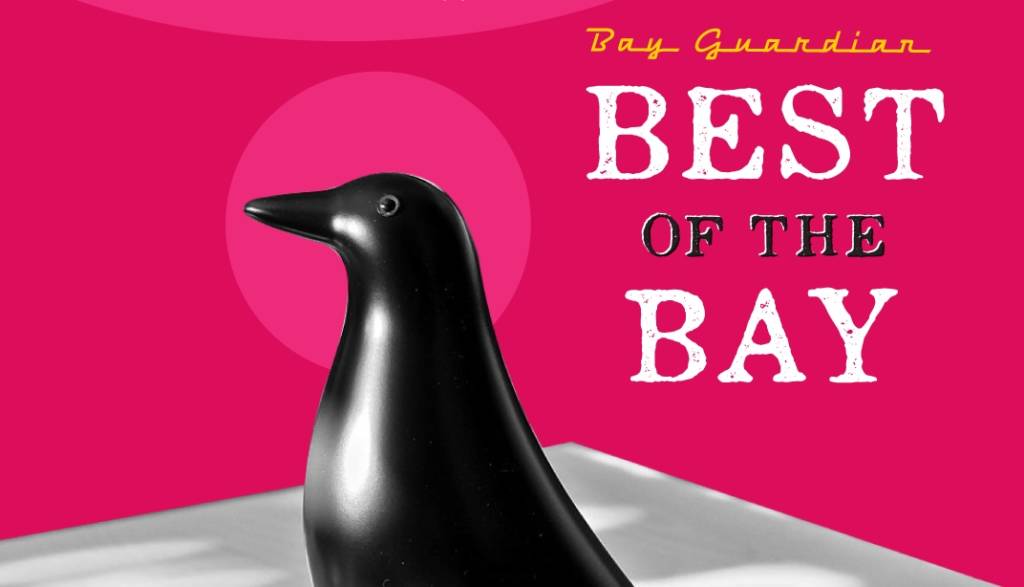 Welcome to the 44th edition of the Bay Guardian Best of the Bay, hosted by 48 Hills! We've been keeping this essential Bay Area tradition alive since we put out the original ballot—the first ever "Best of" in an alternative weekly paper—way back in 1974.
Some things to know before you vote:
* You don't have to fill in all the categories, vote for what you love—just make sure to hit the "Submit" button at the end!
* Voting is open until September 3, winners will be announced in October.
* Refresh your memory of last year's winners here.
* We've streamlined the categories this year to make for easier voting. We absolutely love our perennial winners of several of the now-closed categories. You will forever be winners in our hearts.
* We are a non-profit, community-funded news and culture site, dedicated to keeping independent spirit of the Bay Area alive in a world of media snark and corporate profit. Please consider donating or becoming a member here.
* All voters will be added to the 48 Hills newsletter.
* THANK YOU for helping keep the Bay Area the best place to be—happy voting!