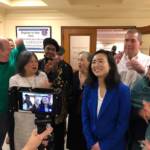 Longtime City Hall aide files for run with the support of the past three supes from the Richmond.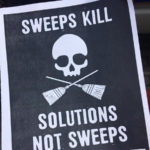 Measure seeks to move the city away from sweeps and law-enforcement approaches to people living on the streets.
Peskin wants to crack down on developers building housing that's actually long-term hotel rooms.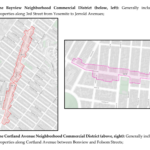 Every part of town would have a neighborhood commercial district where vacant storefronts would pay a fee.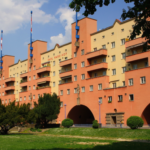 European cities show how more than half the housing stock can be taken out of the private market -- and it works.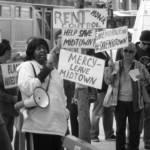 Legislation would protect tenants in the historic city-owned complex.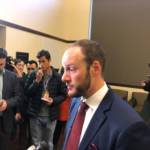 New DA vows end of cash bail, end of three-strikes, the start of restorative justice.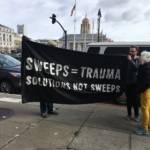 'Sweeps kill' fliers drop from City Hall balcony while mayor makes inauguration speech calling for 'tough love.'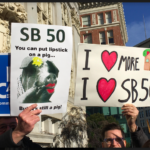 Anti-displacement activists demand affordable housing and denounce private-market speculation.
2019 numbers show plenty of $5,000-a-month apartments and multimillion-dollar penthouses -- but only about 5 percent of the affordable housing the city needs.