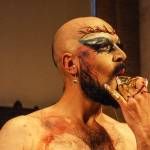 Choreographer Jess Curtis and company emphasize disabled access in a futuristic performance series at Counterpulse.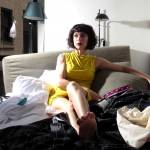 Sheila Callaghan talks gender roles, cultural rage, and her 'Women Laughing Alone with Salad' at Shotgun Players.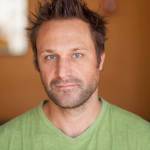 As 'The Resting Place' opens, playwright Ashlin Halfnight compares the teamwork of contact sports to the stage.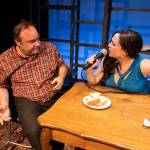 Actors aloft, hanging mics, and George Saulnier as a funny Uncle in the latest reimagining of the classic play
Transgender Law Center's Kris Hayashi speaks about continued challenges and recent triumphs at Berkeley's 'Uncharted' ideas fest.
Bread and Puppet Theater veteran Shawna Lucey drew on years in Russia to direct latest staging of Puccini classic.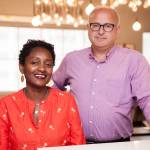 Producers of sixth annual 'Festival of Ideas' revel in unusual juxtapositions and unexpected directions.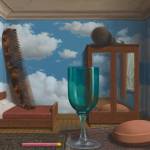 In major SFMOMA show, curator Caitlin Haskell looks beyond the Belgian surrealist's famous men in bowlers. (There are those, too.)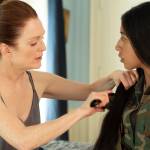 Paul Weitz took on the challenge of filming Ann Patchett's beloved novel, dramatizing the humanity of 'the other.'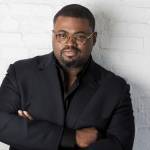 Starring in SF Opera's latest, the tenor calls on arts institutions to "look to their communities" for talent that attracts audiences.