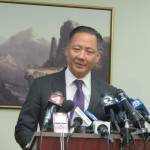 A fierce advocate, a brilliant lawyer, he built the PD's Office into one of the best in the country. Now the mayor will name a replacement, potentially putting the agency and its critical work at risk.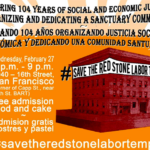 Low-cost space for grassroots groups at risk as gentrification fuels speculative deal for historic labor temple. And this is why so many people don't want the Monster in the Mission.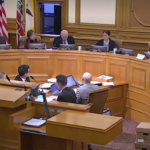 Panel votes 5-0 against staff plan that would undermine the entire concept of public financing; now it goes to the supes.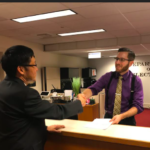 Mar and eight colleagues support plan to limit pay-to-play and secret independent-expenditure campaigns.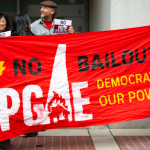 Plus: Kicking the NRA out of the SFPD, protecting the rights of minors to have a lawyer when they are questioned by the local cops -- and a Right of First Refusal for nonprofits to buy multi-family housing. That's The Agenda for Feb. 11-17.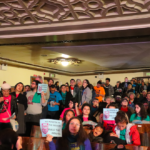 New pictures, same old gentrification time bomb at the 16th St. BART plaza -- and even some commissioners were openly dubious.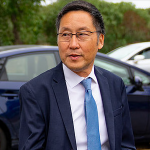 Mar offers plan to fund teacher raises, and it appears the progressive supes are going along, setting up a confrontation with the mayor.
Supervisors -- unanimously -- approve a resolution calling on Sacramento to allow a municipal bank in San Francisco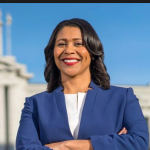 Mayor, supes have some competing priorities for money from education fund. Plus a vacancy tax -- and why we need it. That's The Agenda for Feb. 4-11.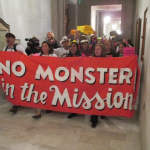 Developers never come to the table with their best offer -- and in this case, Maximus has pissed of the community and is only putting forward a vague proposal to people who don't trust the company.