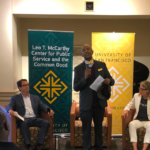 Someone is spending money on poll-testing ways to go after the challenger -- but it's not clear who, and how that will effect spending limits.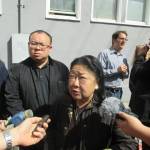 Plus: The bizarre traffic report on Market and Van Ness from City Planning. That's The Agenda for Aug. 26-31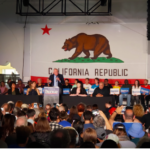 Packed town hall hears proposals to make higher education free for everyone.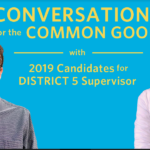 Plus: The politics of the Rose Pak subway station and students get to weigh in on the D5 supes race. That's The Agenda for Aug. 18-25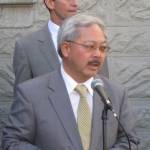 New study shows that attracting high-skilled tech jobs to cities in the name of creating jobs has a net negative impact on the working-class population.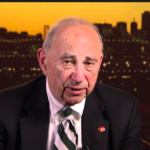 Quentin Kopp could take votes from the West Side; a progressive could take votes from the East Side.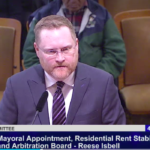 Are there eight votes to defy the mayor's appointment of a Rent Board member who many say is clearly unqualified?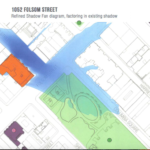 Russ Street project would block the sun on the only full-service park in the crowded neighborhood; will the supes defy the mayor and stop it?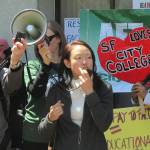 Proposal would allocate $15 million a year to the school -- if there's a way to make sure it doesn't get gutted in future budget cycles.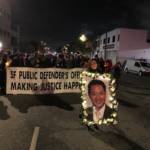 More than 1,000 gather to mourn -- but also to insist that the public defender's legacy will continue.