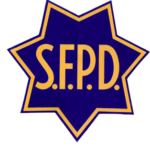 Settlement ends the horror story that was the Jamal Trulove case -- but none of the people charged with putting an innocent man in jail has faced any discipline. Plus: The right sign for the Harvey Milk Terminal and report that shows where the real housing crisis is. That's The Agenda for March 18-24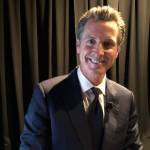 Newsom takes a bold stand that could have national implications.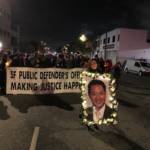 More than 1,000 gather to mourn -- but also to insist that the public defender's legacy will continue.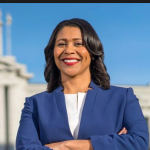 The mayor brags that 1,000 people have left the streets since she took office. The real numbers are a bit more complicated.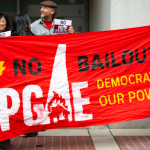 Plus: Kicking the NRA out of the SFPD, protecting the rights of minors to have a lawyer when they are questioned by the local cops -- and a Right of First Refusal for nonprofits to buy multi-family housing. That's The Agenda for Feb. 11-17.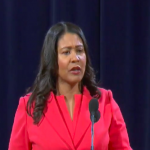 Except that there's a class war in this city, and the speculators and big corporations have an agenda that's causing horrible problems -- and a lot of people want to know what side the mayor will be on.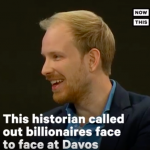 Even at Davos, you can't avoid the reality that one of the biggest problems facing humanity is economic inequality. Now if Newsom and Breed would only join the discussion....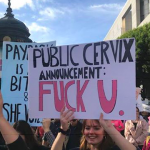 Plus: Newsom's got the housing crisis all wrong -- and SF negotiates with PG&E over CLeanPowerSF. That's The Agenda for Jan 21-28.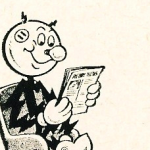 The state has allowed PG&E to socialize risk and privatize profit. That might not be an option any more.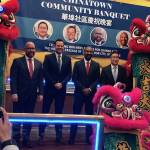 Progressives celebrate in Chinatown as Newsom puts out meaningless platitudes that ignore the issue of massive wealth inequality.