Breed could have stood up to the Chamber of Commerce and Downtown and brought the city together to solve the homeless problem. It will be hard for her to go back.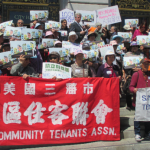 It's the oligarchy vs. the community and the people as we head to the ballot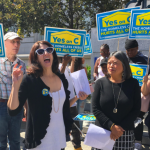 Report by city economist directly contradicts the Chamber of Commerce, shows that Prop. C will reduce homelessness and improve the city's business climate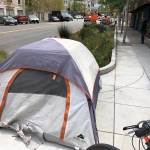 Chron, Chamber of Commerce use unusual 'study' to attack ballot measure taxing the biggest businesses to provide housing and services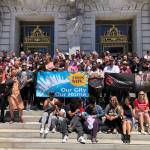 After a dramatic, last-minute, grassroots effort, Our City Our Home turns in 28,000 signatures, setting up an epic battle with very clear political lines.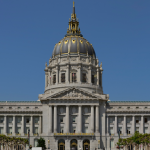 With all the challenges facing the city, the next mayor has to be willing to challenge the corporate, growth, and tech agendas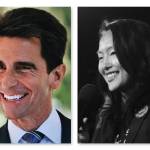 Plus: The state party (almost) rejects Feinstein -- and a City College newspaper scoop.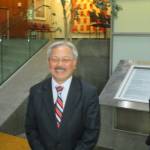 Federal and state reductions 'likely to exceed' what Mayor Lee has planned for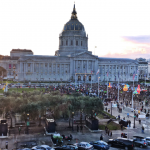 It's about money -- and how city officials will respond to the looming federal cuts -- and it starts this week
Great speech. Inspiring speech. Just one little problem