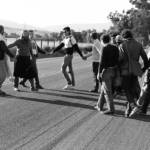 35 years later, the 'Blood & Money' ritual outside Livermore Lab reveals the intricacy of SF's protest movement.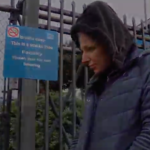 Stunning new videos document how the cops and DPW are failing to follow even their own rules as tents, medicine, and personal belongings wind up in the trash.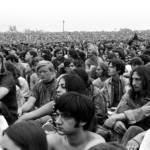 50 years later: "This is something I think the universe wanted to do, to create this amazement," the keeper of chaotic peace says.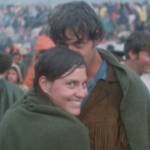 A '70s "acid Western," Brian Depalma's latest, Elton John's biopic, 'Ramblin' Jack,' and more in cinemas this week.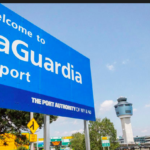 The view from LaGuardia, where people hide and move along and live in a world where there's no place for poor people to go.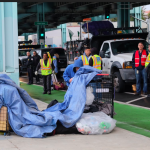 Why are we cracking down on people living in cars and RVs -- when so many in the Bay Area are just one earthquake, fire, or job loss away from the same situation?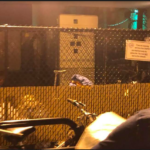 A poverty scholars national tour finds people locked up in St. Petersburg.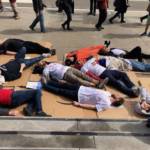 Tents are still being confiscated despite dangerous weather, police official admits at public hearing.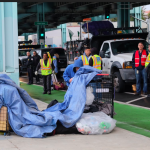 When did taking people's possessions, destroying their shelter, and leaving them to suffer in the rain become the new normal?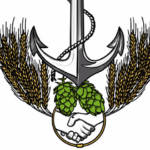 ... and homeless people who are losing their shelter to the cops in the rain. That's The Agenda for March 4-10.