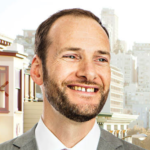 Red-baiting starts before the new DA even takes office -- both nationally and in the Chron.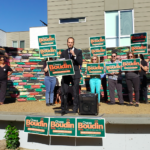 Is young, diverse, progressive -- and winning. The mayor doesn't seem to have noticed. Plus: taxing landlords who leave property vacant. That's The Agenda for Nov. 11-17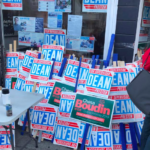 Dean Preston now leads by 35 votes. Chesa Boudin has picked up enough that if the trend continues with the remaining votes, he will be very close.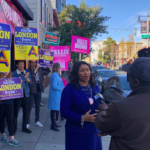 Today's results put Brown up by 88 votes and Loftus up by 2,205. There are 70,000 votes to count, so it's way to early to draw conclusions.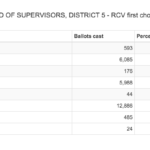 Trends looking positive for Preston, Boudin -- but it all depends on Election Day VBM votes, which are unpredictable.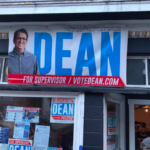 Early VBM votes favor Brown, Loftus -- and affordable housing is behind. Let's see what the Election Day ballots show.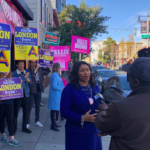 Some precincts had no supervisorial ballots. Some had no power. Both sides scramble for turnout.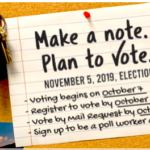 It's going to be about turnout and RCV. We will be updating you on results all evening.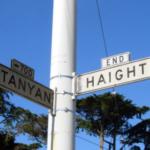 Unpacking the failed news media narrative of Nimbys in SF -- and how it applies to the D5 supervisor race.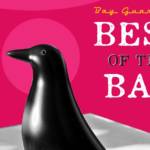 Voting ends very soon! Tell us all your favorite things about the Bay Area.