It's been a rough year of "firsts" for Andy Kershaw, a DJ and record label owner who lost his wife, Amanda Allen, last December in the Ghost Ship fire.
"Going through the year and realizing this would be the first time she wasn't here for this or that annual event or something she loved could bring everything rushing back," Andy, who moved here with Amanda from Boston several years ago to become deeply embedded in the local nightlife scene, told me over the phone.
"These reminders would sneak up on me, because there are so many things she was a part of. Thanksgiving was the last 'first' though, and now it's just the anniversary of the fire left. I'm feeling hopeful that after this year, things will become, not necessarily easier, but evolve from shock into a different, meaningful direction."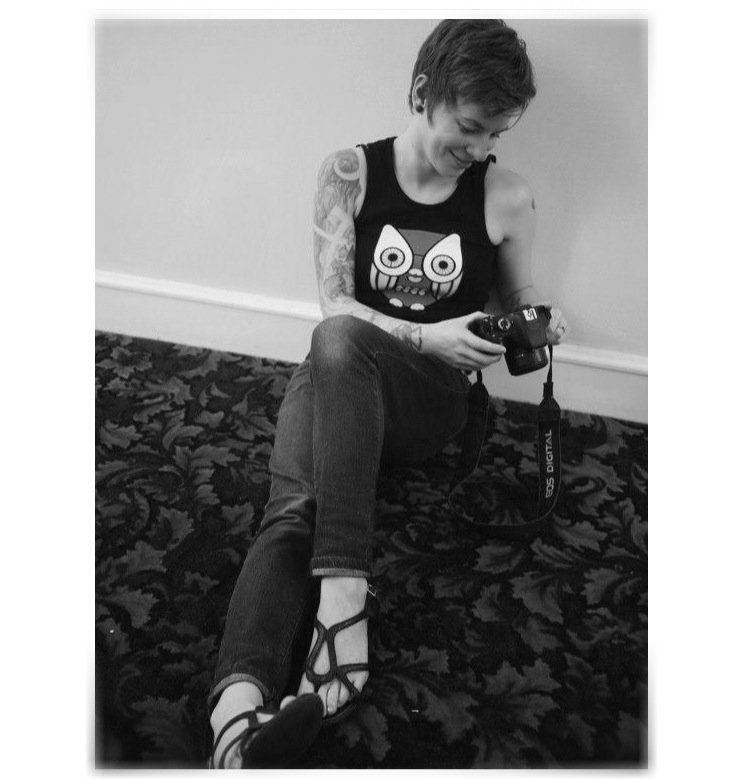 On Saturday, December 2, relatives and friends of the 36 partygoers who died in Oakland's Ghost Ship warehouse fire a year ago will gather outside the still-cordoned-off husk of the building for a special memorial. "All of Amanda's and my family are flying in," Andy said. "We're aiming to be at the Ghost Ship site at 11 o'clock that night. I'll be happy to have our families there, because it will be pretty powerful and I'm not sure how I'll react."
For those not at the site, a moment of silence between 11pm and midnight on December 2, organized by DJ Danny Delorean, will take place at many local nightclubs and music venues to commemorate the victims. (There will also be a three-day dedicated remembrance, Fri/1-Sun/3 at at Oakland's Chapel of the Chimes.) "That's pretty huge," Andy said of the moment of silence, "because in San Francisco, the music never stops. I hope it will be at 11:24pm, because that's when it happened…" his voice trailed off, as he referenced the time the the fire swept through the crowded artists' living space that hosted the party.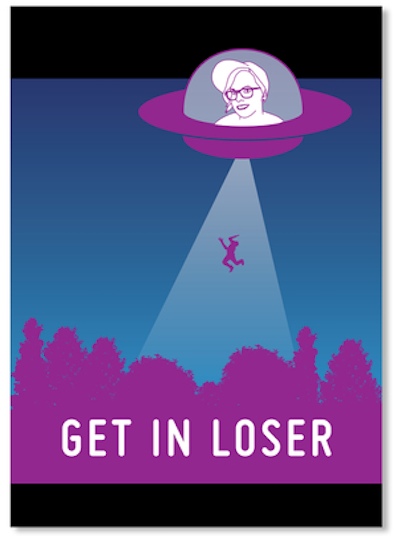 For many, the anniversary brings up memories still too painful to contemplate. I've spoken informally with relatives and friends who continue struggling with losing so many young and talented members of the arts and music community. (And survivors are still recovering). Memorials dotted this year's Day of the Dead display in the Mission and at Oakland Museum. Memorial records have been released by a grieving dance music community. A breathtaking mural has sprung up near the Ghost Ship site, and an actual memorial ghost ship has been launched on Emeryville harbor.
The details themselves still feel stunning. "They gave me the pair of glasses Amanda was wearing," Andy told me, referring to her trademark colorful frames. "They look like what you would expect them to look like after something like that. I helped her pick them out. I said at the time that they would be something people would come to recognize her for. I haven't shown them to anybody yet."
One way he's found some measure of solace has been to immerse himself in the details of the investigation of the fire. "I've become a kind of expert on the case," he told me. "And have used what means I have to help spread information about what's going on, as well as fight any misinformation. I've saved every number of every reporter who's contacted me, and made sure people have heard me when bad things have happened, like the disgusting 'Chicago Fire' episode on NBC" that aired three months after the tragedy.
Andy has also helped disseminate details of the Ghost Ship fire civil case, and is part of the master complaint filed in May. He's been vocal about wanting to keep individual performers and the music label 100% Silk — whose artists were featured at the Ghost Ship party and which was recently dismissed from the suit — from being named in the civil case, instead focusing his anger and action on the City of Oakland and its fire and building departments.
"I absolutely blame the City of Oakland for negligence in this case," he said. "Most of all I blame [Ghost Ship building landlord] the Ng family, even more than the people who ended up with criminal charges. PG&E was also at fault.
"As for the Ghost Ship operators themselves, I think the criminal charges are correct, but it is complicated — however, if they ended up going to jail I wouldn't care. I saw the recent jailhouse interview with [Ghost Ship master tenant] Derick Almena on Fox, and he's clearly a sociopath with mental issues, but I feel more that the Ng family was responsible and could have stopped it. With Max [Harris, the Ghost Ship party planner an rent collector], I feel he is also partially at fault because he was running a tattoo parlor out of there, and you need to be very conscious of health and safety when you do that. So that right there tells me he had blatant disregard.
"Anyone who at any point had the opportunity to stop this ship from sailing shares in the responsibility," Andy said.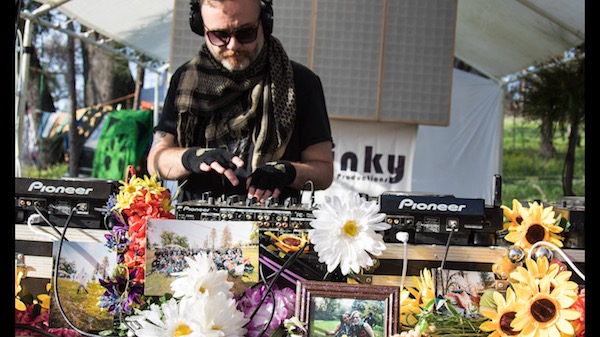 And as the civil case has been moving along, there has been some frustration with the speed of the criminal case. "There's a lot of rumors flying around about what's taking the criminal case so long, especially since it involves the city of Oakland" Kershaw told me. "A lot of us figure it's taking a while to gather enough evidence from some of the investigations. Now the big hearing, at which the judge is supposed to say whether there's enough evidence to proceed, has been delayed again from November 13 to December 4. This could be good thing, because many of the family members will be in town for the memorial, and will be at the hearing now, too." 
The criminal and civil cases are "very complex and triggering to think about, and hard to talk about," Andy said. "But for me, there's Ghost Ship the party and Ghost Ship the artist's housing, and it's important to think of them as two very different things."
He told me he's very aware of the issues of gentrification that led to spaces like Ghost Ship being necessary, and how the fire set off a wave of crackdowns on artist's spaces throughout the country. "I've visited the site four times this year, and there's a homeless encampment just across the street. Someone was living in their car right in front of the building. It just shows we have a very, very long way to go."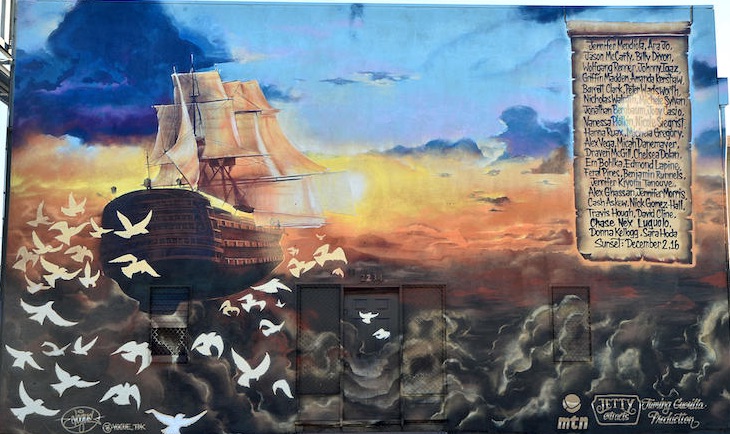 But, he said, Ghost Ship was an outlier in how underground party spaces usually operate. "If you call yourself a raver, as I do, then you've definitely been in a warehouse space. They are big, empty spaces — and this was not that. I had never heard of Ghost Ship before this, and I know Amanda didn't either. I read comments like, 'They knew what they were getting into,' but really they didn't. We do have a self-policing responsibility. And most of us do a great job of that. But even in licensed venues, when parties got shut down there was always a fire marshal there, and I was like, 'Why?' Now I get it. 
"Part of being in the underground is going out of your way to discover new spaces, transforming them with music and art, he said. "That's why I think what the Vital Arts project is doing to keep that alive, working to purchase spaces and maintain them as affordable for artists, is so innovative and necessary."
 Andy's been going to therapy since the fire — "I'm fortunate to have access to that service," he says, citing his frustration that others affected aren't so lucky — and still gets overwhelmed sometimes by the enormity of what happened.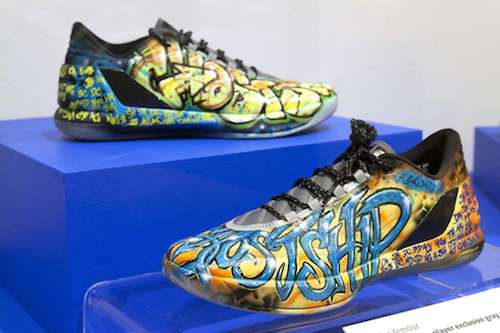 I haven't been able to watch the Warriors since the fire. Amanda and I were really into them," he told me. "But then I found myself standing at the Oakland Museum in front of Steph Curry's shoes with all the Ghost Ship names on them, and it was too surreal. I wanted to tell Amanda so bad that she was on Steph Curry's shoes."
Another act that floored him was an official letter from State Senator Nancy Skinner documenting that the Senate — which read all 36 names of the dead into the public record — had adjourned on January 5 in memorium of Amanda's passing.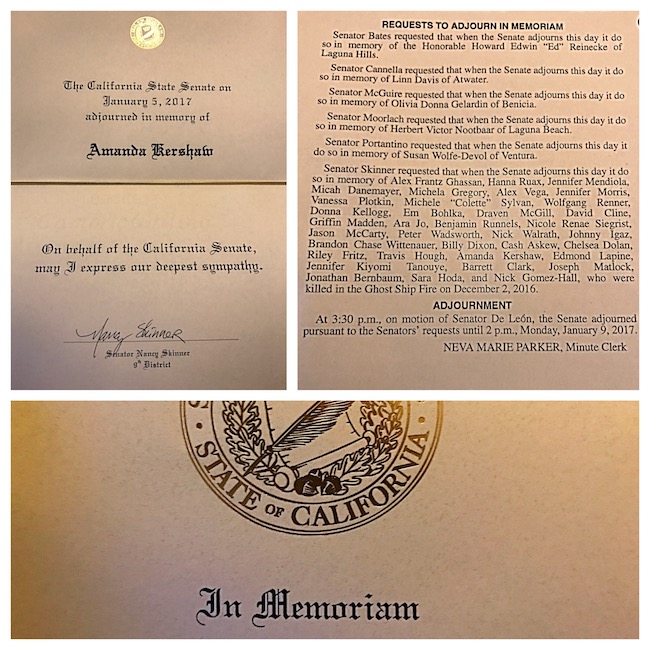 "I've been so impressed with the community, Andy told me. "I've always said 'the Rave Cross is better than the Red Cross.' This thing of ours, this nightlife thing, has been so resilient, and so many things have come out of this. This wasn't like a 'normal' tragedy, where you experience it on your own and have friends to turn to. Literally everyone in my life experienced this tragedy and was struggling with it. But we've been there for each other. 
"And when I saw all the names and profiles of people who had been lost being broadcast on a national stage, seeing how people were talking about and wanting to emulate their best qualities, how this was resonating with people on a deep level who had never even known anyone there … Well, it was real evidence of the strength of our community. And I know we will continue on."