To the surprise of almost everyone in the courtroom, Judge Samuel Feng announced this morning that the district attorney's rebuttal witness would not be appearing and closed all testimony in the trial of Jose Ines Garcia Zarate.
The witness expected to appear to rebut the defense testimony was former SFPD Officer John Evans, who as we reported yesterday is a figure in a civil suit against the city. Documents filed as part of that case cast doubt on Evans' credibility as a forensic investigator.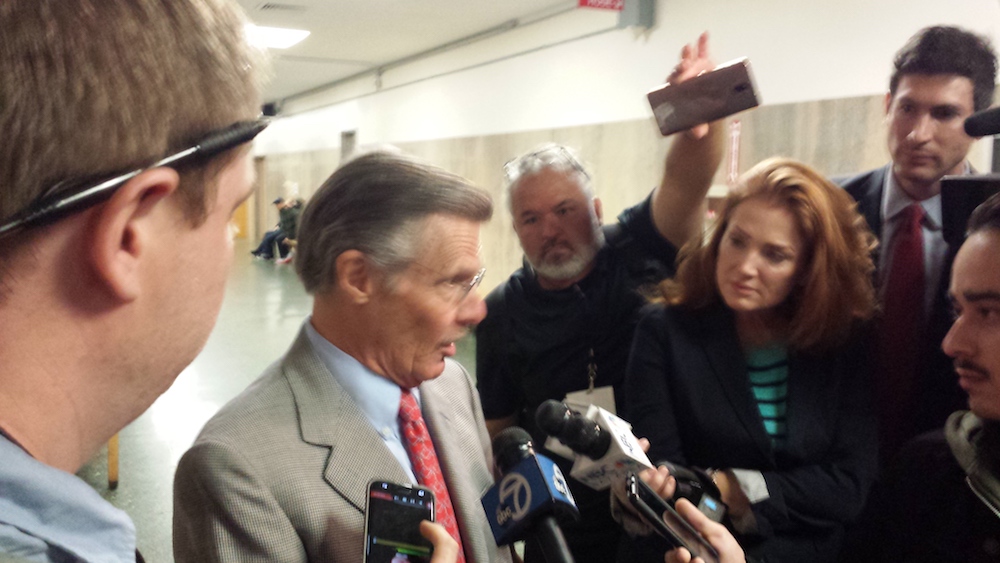 Jim Norris, who wrote the report critical of Evans, was on hand outside the courtroom, and the defense was going to call him to rebut Evans' testimony.
But Judge Feng decided that no further witnesses would testify. That avoided the issue of whether to allow Norris to discuss his past criticisms of Evans.
I have no idea whether that new information played a role in the judge's decision. The standards for rebuttal witnesses are pretty high anyway – the witness would have to bring in new information that directly related to the defense case. It's not clear what Evans, who was on the stand for some time, could say that he hadn't already said.
At any rate, the evidence portion of the case is now over. Judge Feng set closing arguments for Monday, November 20. After the lawyers are done and the judge reads the jury instructions, the case will be in the hands of the six men and six women who will decide guilt or innocence.