Stories about Coalition on Homelessness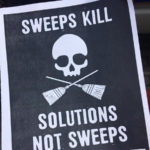 Measure seeks to move the city away from sweeps and law-enforcement approaches to people living on the streets.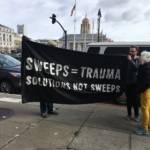 'Sweeps kill' fliers drop from City Hall balcony while mayor makes inauguration speech calling for 'tough love.'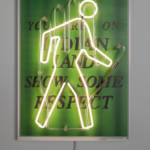 Despite more diversity, large institutions are overlooking local artists. This KADIST show aims to help correct that.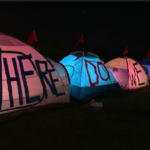 From San Francisco to San Bernardino, unhoused communities are dying from 'sweeps' and criminalization -- and resisting with our own solutions.
A new, dystopian-sounding holiday program for 'clean streets' has advocates for homeless people nervous.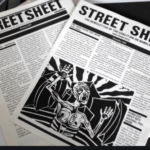 For three decades, the publication has allowed the unhoused to write their stories -- and make some income.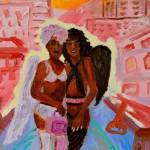 Dolly Parton Hoot, Riceboy Sleeps, Duet + Marrow, a percussion work about climate change, Othello, and more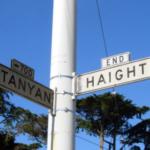 Unpacking the failed news media narrative of Nimbys in SF -- and how it applies to the D5 supervisor race.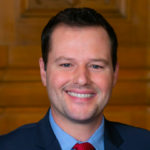 The Board of Supes will vote next Tuesday on a Charter Amendment that would create a Homelessness Commission, setting up a fall ballot campaign over a plan that Mayor Breed at this point opposes.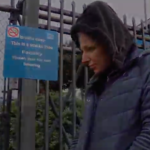 Stunning new videos document how the cops and DPW are failing to follow even their own rules as tents, medicine, and personal belongings wind up in the trash.