Stories about San Francisco Police Department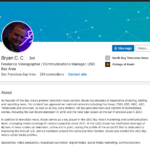 More details in leaks of Adachi death records show increased evidence that the city violated the state's Shield Law.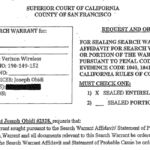 Search warrant affidavit, released today, reveals details of why cops seized Bryan Carmody's cell phone data.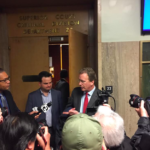 Reporter Bryan Carmody's cell phone records should never have been seized in Adachi death case.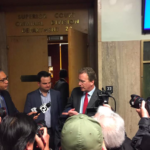 Is the attorney general involved? What is SFPD's role? Judge Victor Hwang just makes the case more confusing.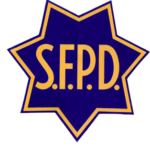 Legal papers assert that SFPD admitted its searches of journalist Bryan Carmody were invalid, but judge postpones ruling.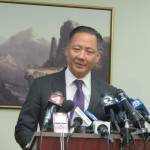 What did the [chief, mayor, sergeant, judges] know and when did they know it? And how can the police union even begin to talk about apologies and integrity?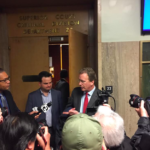 Chief Scott, in a highly unusual move, says his department is looking into conspiracy charges against a journalist who was given a leaked document about the death of Public Defender Jeff Adachi.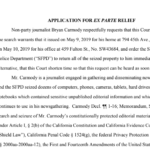 Search that embarrassed the city goes before a judge, leaving City Attorney Dennis Herrera to defend the cops in a pretty indefensible case. Plus: Harvey Milk's birthday events, UCSF and Dignity Health -- and 'politicizing' the Rent Board. That's The Agenda for May 20-26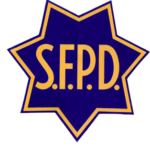 Settlement ends the horror story that was the Jamal Trulove case -- but none of the people charged with putting an innocent man in jail has faced any discipline. Plus: The right sign for the Harvey Milk Terminal and report that shows where the real housing crisis is. That's The Agenda for March 18-24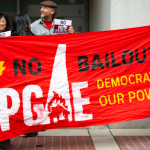 Plus: Kicking the NRA out of the SFPD, protecting the rights of minors to have a lawyer when they are questioned by the local cops -- and a Right of First Refusal for nonprofits to buy multi-family housing. That's The Agenda for Feb. 11-17.