Sup. Matt Dorsey wants to guarantee as much as $300 million in funding for more cops by putting in the City Charter a mandate for the number of officers the city hires—but labor leaders and some of his colleagues are describing the plan as exactly what it is: An expensive set-aside that by itself won't accomplish much of anything.
Dorsey presented the plan at the Rules Committee Monday, and got immediate and extensive pushback. Dozens of labor leaders and activists showed up to say that in times of a tight budget, guaranteeing extra money for the police would mean, by definition, less money for other needs, including other public-safety needs.
Among other things, the city's 911 call center is radically understaffed, and the people who answer the phone are working long days with mandatory overtime.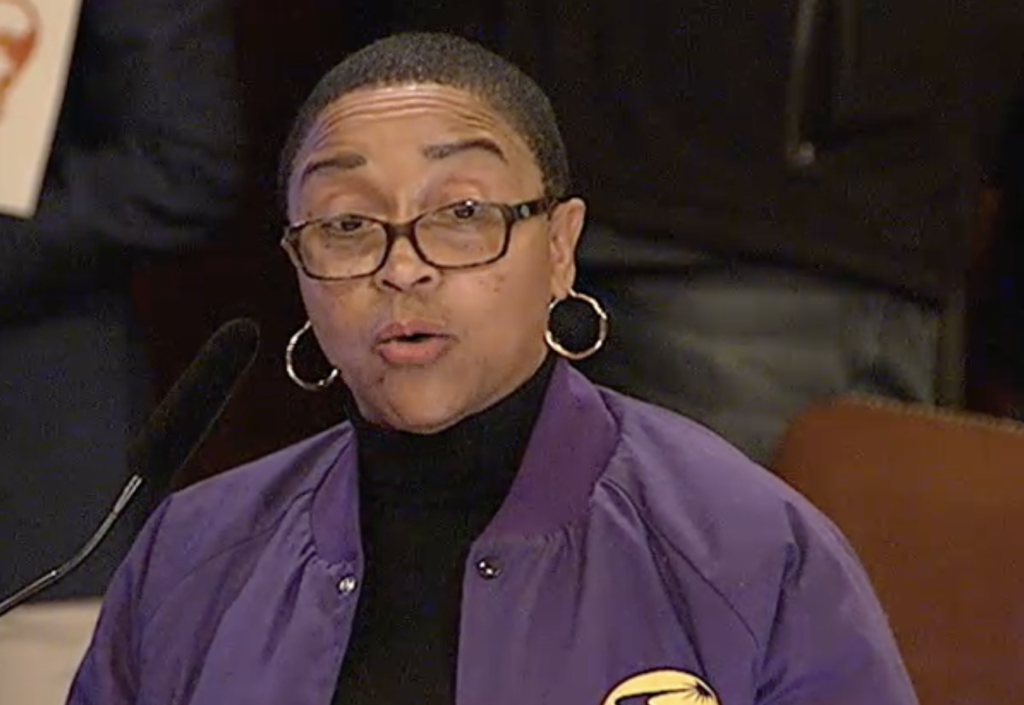 "I work 12 hours a day, four days a week," Burt Wilson, president of the 911 workers chapter of SEIU Local 1021, told me today during a brief break from his job. "We are down by 40 percent."
Sup. Ahsha Safai noted that it won't help to have more cops on the streets if there's nobody to answer the 911 calls.
In fact, Theresa Rutherford, president of Local 1021, pointed out that many of the 18,000 people the union represents in San Francisco work in some aspect of public safety. The huge staffing vacancies in many of those areas can't be solved by a police-funding charter amendment, she told the supes.
Safai noted that if there's not enough money to pay for nurses at SF General Hospital, or paramedics, of mental-health workers, the impacts on public safety will be dramatic.
He offered an amendment that would link guaranteed funding for the cops to some revenue source—either existing taxes that can be altered or repurposed, or new taxes that the voters can approve.
Dorsey said that approach would make his measure worthless. He said that a fully staffed Police Department ought to be part of the baseline of what existing taxes cover.
"This is a hostile amendment," he said, "a poison pill to deny San Francisco a full Police Department." It would, he said, "hold San Francisco hostage to a tax hike…. You can have a fully staffed police department if you pay extra for it."
Let's be real here: If San Francisco doesn't change the way it collects taxes—and yes, find new ways to raise revenue—none of this is going to matter. Property tax revenue from downtown office buildings is going to crater. Sales tax revenue from downtown is already way down. The city's looking at a $500 million deficit for next year alone—and there's no way to cut that much from the General Fund without impacting critical public services.
The only positive signs in the city's budget picture come from taxes on the wealthy that progressives have pushed for and passed in the past few years. Without that money the city would be in radically worse fiscal shape.
But over the next two years or so, the city's going to have to make a choice: Find new ways to raise revenue from the very, very wealthy individuals and corporations that live and operate here, or reach a level of austerity that the rest of us will find unacceptable.
When Dorsey says San Franciscans will have to "pay extra" for a fully staffed Police Department, he's missing the point. In a fair tax system, most of the people who live and work here won't have to pay more—but the small number of those who benefit immensely from public services and pay nowhere near their fair share might have to give up a little bit.
In times of budget crisis, economic inequality has to be a part of the discussion.
Sup. Shamann Walton went a step further. The San Francisco Police Department, he said, is fully funded; the mayor and the supes gave the cops all that they asked for. But even with all that money, the department can't find recruits for the Police Academy, because, for a lot of complex reasons, not that many young people today want to be police officers.
"You have come up with a charter amendment that does absolutely nothing," he said. The city can't guarantee a minimum staffing for the Police Department, or any department.
"The department is fully funded and can't fill academy classes," he said.
And, Walton said, "if you want increases, this is something that can happen from the executive branch of government.
In other words: The mayor sets the budget. If the current mayor, London Breed, wants more money for the cops, to increase the number of sworn officers, she can put that in her regular budget, and given past practices, she'll almost certainly get it.
A budget is a statement of priorities. I texted Dorsey today with a simple question: If you want more money for the cops without a revenue source, that will mean cuts to other city services. What do you suggest?
So far, he has not responded.
The Safai amendment passed. The measure will be back at the Rules Committee next week.