Well, my fuzzy math wasn't all bad.
I predicted last night that if the trends from the past day continued, Chesa Boudin would be in the lead in the DA's race:
Here's the (very, very sketchy) math for the DA's race. Over the 32,000 ballots counted today, Boudin picked up 1,326 votes. If that exact trend continues over the next 25,000 votes, he would pick up 1,035 more – enough to put him ahead by 156 votes. Not counting the provisionals.
Guess what? Boudin is up by 156 votes. Exactly.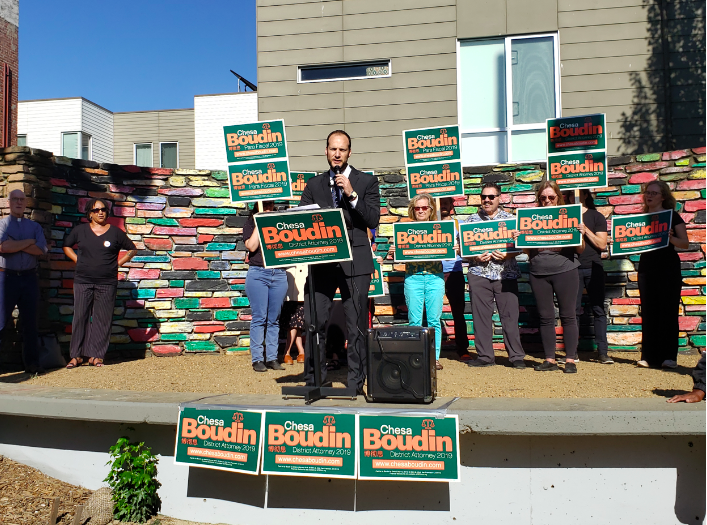 I didn't do as well in D5, where I predicted Dean Preston would pick up an additional 88 votes. He's still just 35 votes ahead.
But the bottom line is that, with virtually all of the vote-by-mail ballots counted, the progressive candidates are in the lead.
There are still 1,500 VBM ballots to count, but it seems highly unlikely the trends of those votes will change dramatically.
Then it comes down to the provisional ballots. There are about 2,107 of those in D5, and 13,000 citywide.
Again: If they reflect the same trends of the past two days, then Boudin and Preston will be elected. But we have no idea whether that will happen.
Still: What an amazing week for progressive candidates, up against huge sums of real-estate and police money, and it now appears possible that they will both emerge victorious.
We will know tomorrow at 4pm how the provisionals are breaking.