With all but a handful of ballots counted, Dean Preston declared victory today in the D5 supes race and Chesa Boudin was far enough ahead in the district attorney's race that he's certain to be the winner.
With only 1,200 votes still to count, Boudin is ahead by 2,439 votes. Preston is ahead by 170 votes.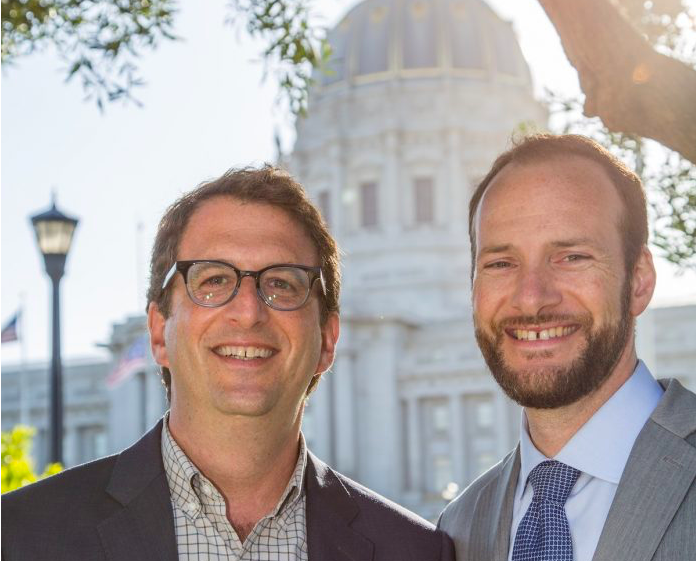 "Today is a victory for all San Franciscans seeking bolder answers for the challenges our city faces," Preston said in a statement released a few minutes after today's result were posted. "This was a hard-fought election and I am so grateful for the long hours of volunteer effort and grassroots, community support that brought our campaign across the finish line. But now the campaign is over, and I am ready and eager to begin serving our city as soon as possible."
We are still awaiting statements from Brown, Boudin, and incumbent DA Suzy Loftus.
The results are a stunning victory for progressives, particularly in a low-turnout election – and a major defeat for Mayor London Breed.
Breed, of course, won re-election without any serious opposition – although when you consider that almost 27,000 people didn't cast a vote for mayor, she won only 60 percent of the vote. That means 40 percent of the voters cast a ballot for one of the minor candidates who had non name recognition and no serious campaigns or didn't vote for mayor at all. That's not exactly a mandate.
But the mayor went all-in promoting Brown and Loftus. She campaigned with Brown, and went so far as to appoint Loftus to the interim job just weeks before the election, allowing Loftus to run as an incumbent.
Mayors in San Francisco typically don't have a lot of coat-tails – but these results are still remarkable. With no serious opponent of her own, Breed spent her time pushing for her allies, and the voters rejected those candidates.
Preston ran as a democratic socialist (and is the first person elected with that affiliation since Harry Britt in 1980). He also ran – very specifically – as someone who would stand up to the mayor and her agenda.
Boudin ran as a criminal-justice reformer while Loftus moved in her first days on the job to present herself as a law-and-order candidate.
It's also a major defeat for the Police Officers Association, which spent more than $650,000 on ads attacking Boudin. I think a lot of that effort backfired; the DA race was fairly low-key for much of the fall, but when the cops started putting out vicious, Trump-style attack ads, a lot of voters decided that a candidate the POA opposed was worth supporting.
The POA's political clout has been declining in this city for the past few years. Now, the results suggest, the POA is just political poison.
Preston and Boudin presented campaigns that argued the current administration is going in the wrong direction – on housing, on economic inequality, on criminal justice. And the voters agreed.
That's going to define local politics for the next few years.