The six-figure video ad promoting the recall of District Attorney Chesa Boudin appears to violate state law.
The ad, as sfist points out, features Andrea Shorter, who is a paid staffer for the recall effort, as well as Mary Jung, who is the campaign treasurer.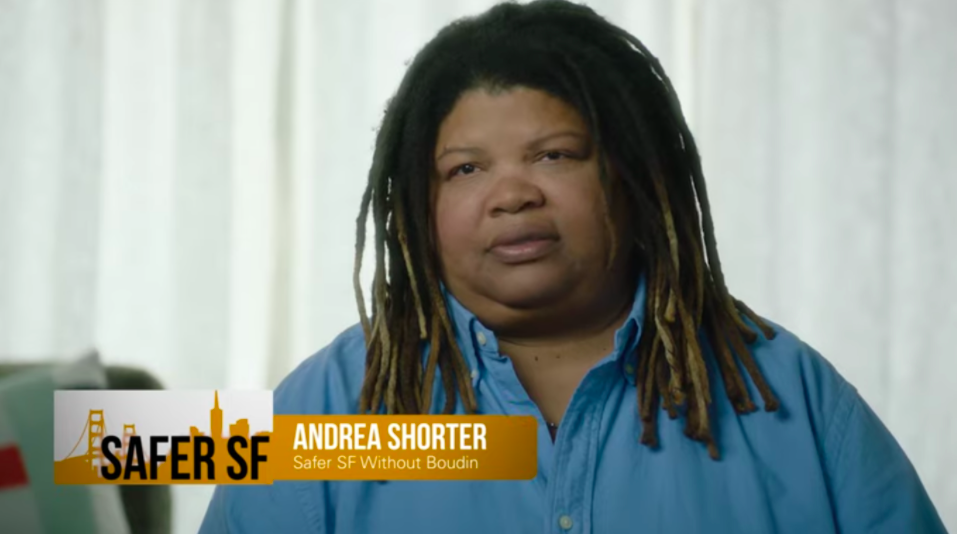 State law requires that campaign ads disclose if anyone featured in the ad is getting paid for their work. The language is pretty clear:
An advertisement paid for by a committee described in paragraph (1) of subdivision (a) shall include a disclosure statement stating "(spokesperson's name) is being paid by this campaign or its donors" in highly visible font shown continuously if the advertisement consists of printed or televised material, or spoken in a clearly audible format if the advertisement is a radio broadcast or telephonic message.  If the advertisement is a television or video advertisement, the statement shall be shown continuously, except when the disclosure statement required by Section 84504.1 is being shown.
There is nothing in the ad that discloses that Shorter is paid $16,000 a month by the recall campaign.
The law allies to ballot measures, and under a longtime FPPC determination, recalls count as ballot measures. That's why there are no campaign-contribution limits.
This is just part of the ongoing scam that is the pro-recall campaign. The people who are out front are either paid or unpaid staffers or people who left the District Attorney's Office when Boudin was elected.
I called the recall campaign office and asked for comment. I also asked to speak to Jung. I was told someone would call me back. Nobody ever did.
The problem with this sort of ad campaign is that the Fair Political Practices Commission and the SF Ethics Commission will, maybe, investigate, and maybe, months from now, announce a fine, that will mean nothing to a campaign with gobs of right-wing and Republican money.
The law doesn't allow the regulators to shut down the ad. It doesn't force them to admit that the ad was misleading. And the investigations take so long that the election may be over by the time anything happens.
So campaign are free to cheat and foul. With impunity.