Los Bitchos, the all-woman instrumental four-piece from Australia, Uruguay, Sweden, and the United Kingdom, had me fidgeting when I first heard their debut LP, Let The Festivities Begin! 
I had the impression that a decade's worth of Quentin Tarrantino soundtracks had been poured directly into my brain. The ol' noggin was instantly flooded with famous phrases from Vincent Vega and Jules Winnfield. Where was my "Big Kahuna Burger?"
That era of Anatolian rock from the 1970s? Add those retro-futuristic blends of Peruvian chicha, Argentine cumbia, Turkish psychedelia, and surf guitars. Los Bitchos has crafted one of the finest psychedelic albums of the year, so it's no wonder that it gave me the vapors. 
Ecstatic sweating, but also anxiousness. Whatever the chemistry, this uncontrolled, full throttle, no brakes ensemble piqued my interest.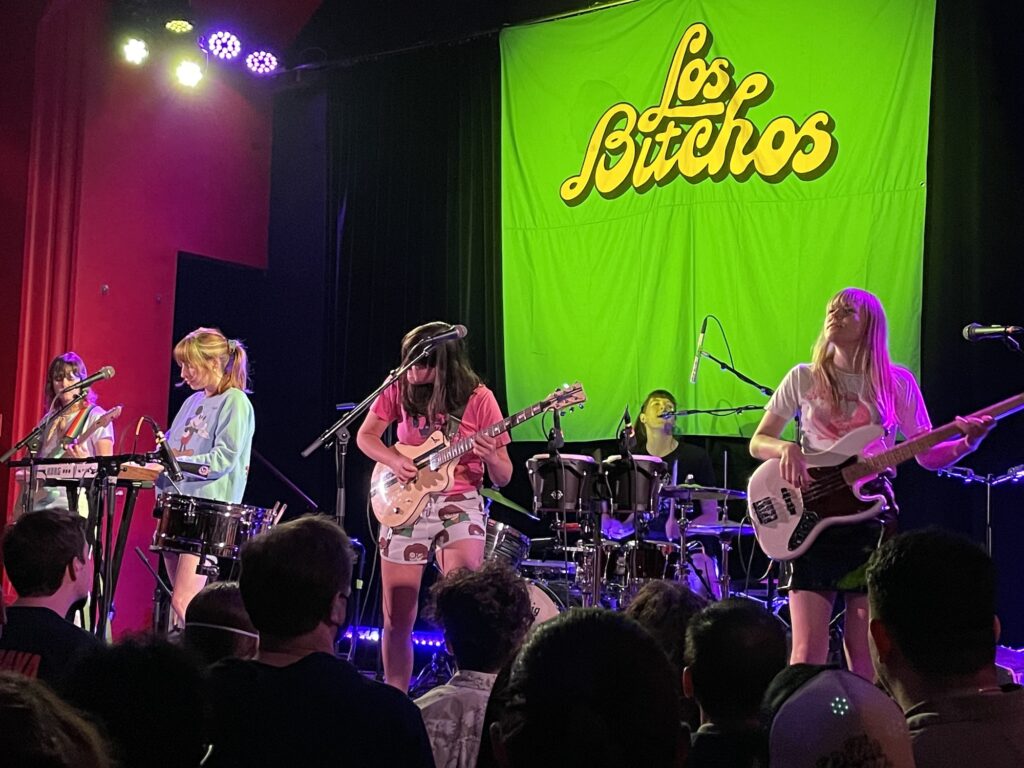 When they hit the stage at The Chapel on Monday night, the sold-out concert erupted, with lead guitarist Serra Petale dressed in the wonderful and amusing Daria cartoon character shorts. Before performing a single note, this band, with Petrale on guitar, Agustina Ruiz on piano, Josefine Jonsson on bass, Nic Crawshaw on drums, and Ryan Fitzgibbon on guitar, had won.
People, you can't pretend to have fun.
This band, on stage, dishing out all these excellent-to-great party mood swings, wacky groove bombs, and loosely based disco romps were all delivered as if the band was having a good, Nah, a helluva time for themselves, and the audience was simply a circumstance. Running through their 14-song performance that sped by, with songs like "Pista (Fresh Start)" and "Lindsay goes to Mykonos" (their tribute to Lindsay Lohan's short-lived program about a club in Mykonos) captured all the cheers.
The charmsicle lasted all night.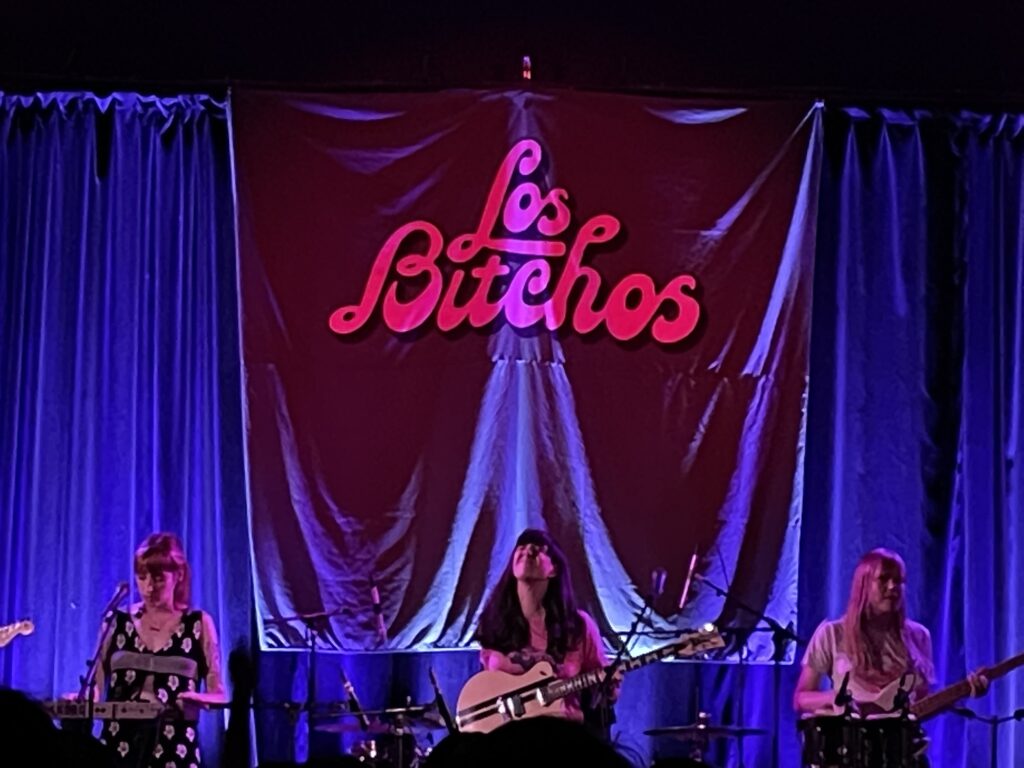 It was just delicious, from unplanned dancing routines and overemphasized guitar postures by Petale, taking a piss I presume outta old school Eddie Van Halen ax face. Cherry. As loosely advertised in their anthemic debut; Los Bitchos dare you to have a good time in their outernational psyche-bender.
Coming out of SXSW, Los Bitchos was the belle of the ball, the Grande Fromage, and I was interested to see if the hoopla was warranted.
Not to worry. Performing an hour-long set of their signature songs in their addictive, Latin-infused, exuberant, dance-party style, sharing smiles and laughter and hamming it up with hijinks that included Petale abandoning her lead guitar duties at times to knock the bejesus out of the bongos, pitching the mayhem up to twelve?
Forget performance…This was a party!