If you're the type of Star Wars fanboy who gets his Underoos in a twist about the franchise "going woke" by including diverse actors playing canonical characters, I have but this to ask: What would you do if Luke was in fact a ravishing young Black woman sexily washing her dirty, filthy Landspeeder?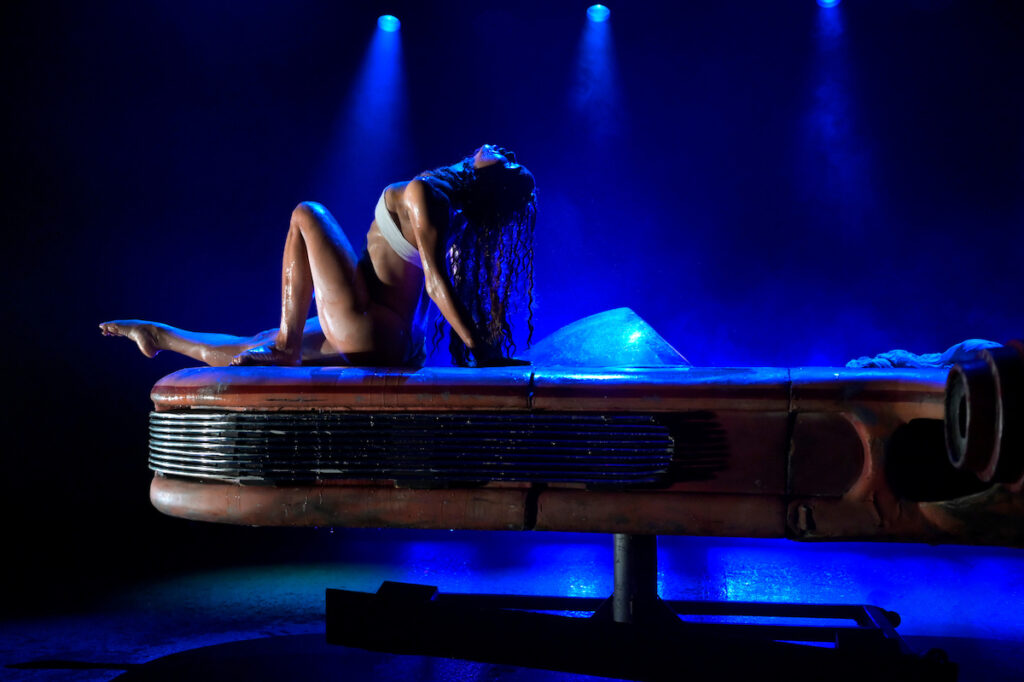 I didn't hear too many doofus-heads explode at "The Empire Strips Back" (through October 2 at Great Star Theatre) but there were quite a few jaw-drops and eye-pops from an adoring crowd of appreciative couples and fun-seeking groups of friends. The show is a parody burlesque of the sci-fi universe, full of innovative skits designed to get a rise out of any Skywalker. It looks like a million bucks, and was some of the most fun I've had in a theater in a while.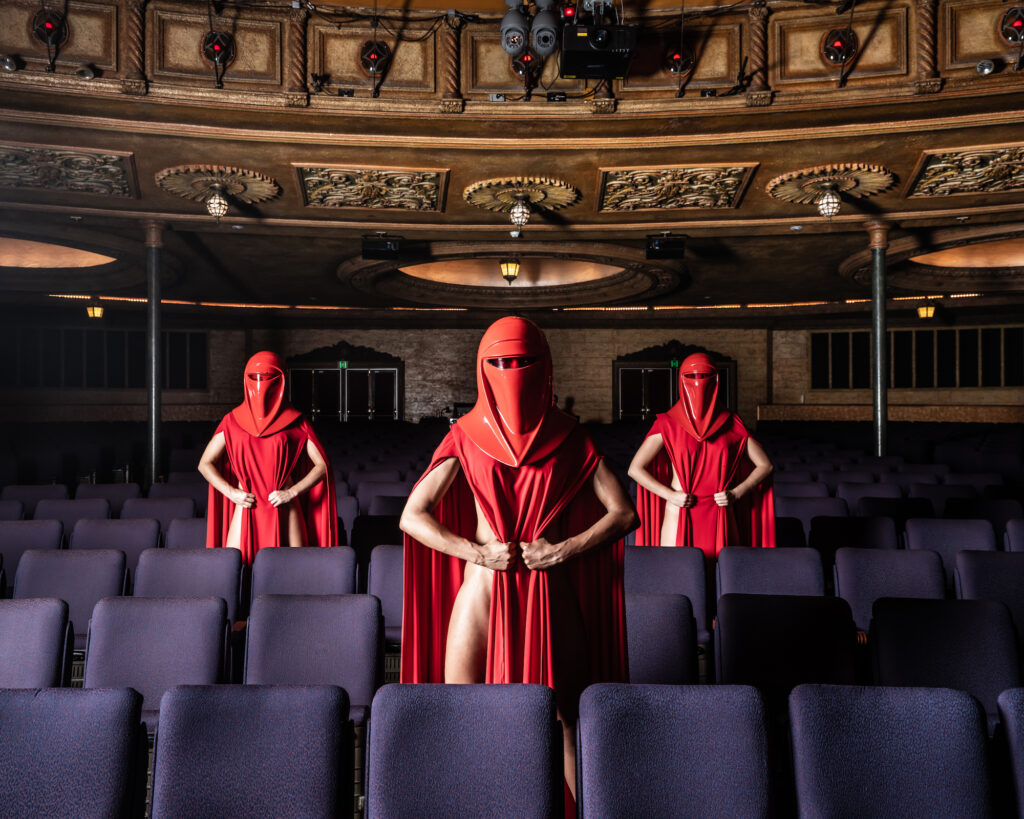 The magnetic cast of this traveling show—it moves on to LA after this—takes on everything from Death Star to Tauntauns with comedy, flair, and some very clever puppetry, setting each piece to pop music selections which add an extra dimension to the (almost) naked nostalgia. I don't want to give too much away, but yes, Princess Leia has quite a few moments here, including a hilarious take on the famous "dancing girl" Jabba the Hut scene, and almost everyone from the films gets a cameo (except, mercifully, Jar Jar Binks). You will never think of Boba Fett the same, for sure.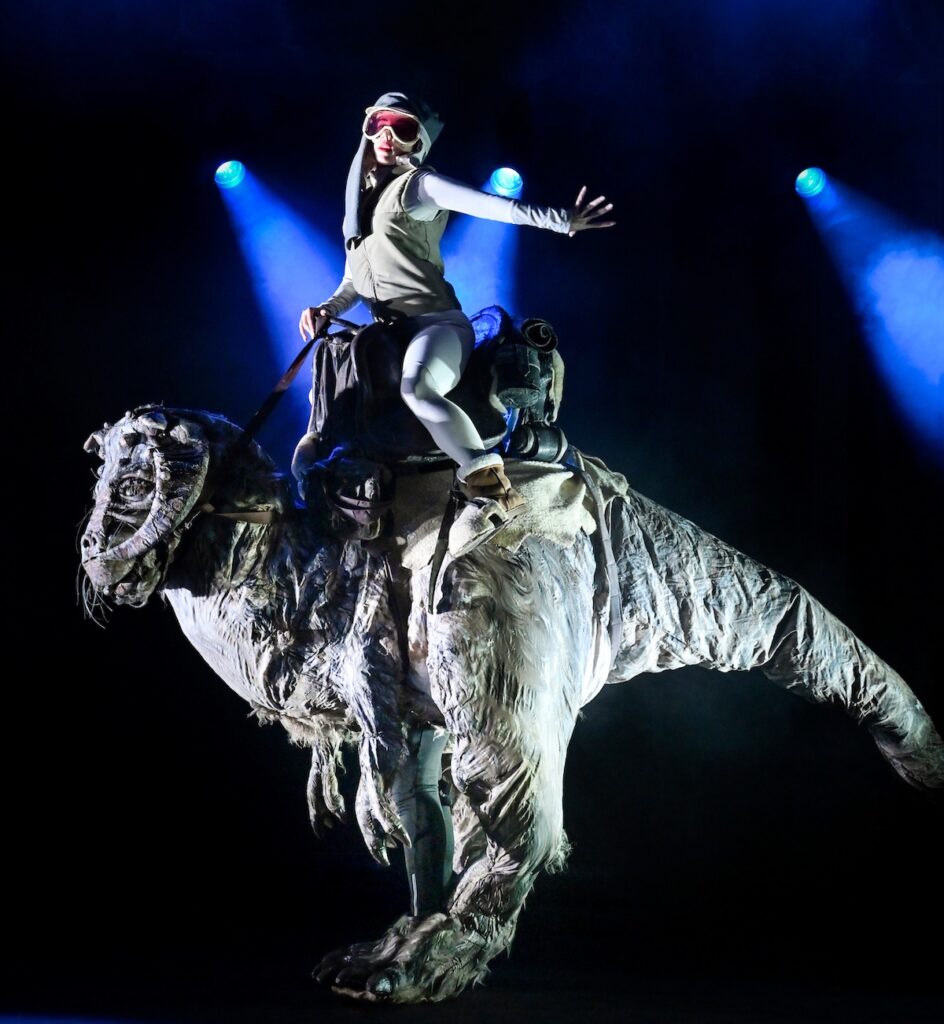 Amid the cheeky choreography, stunningly toned figures, and whipsaw banter from emcee Eric Newton (spoofing Lando Calrissian if he had filmed the Colt 45 commercial), I did wonder why we only got one male-centered dance number. And as someone raised on SF burlesque, I had to note a lack of body size diversity. I also felt like yelling "take it off" to poor Chewbacca, who performs an energetic dance routine under the hot lights in full fur. (You can extend your encounter with him and the other dancers with the glossy "Wookiee-rotica" gentlemen's magazine, available in the lobby.)
Nevertheless, the whole thing took me right back to the exciting heyday of risky-seeming underground parody shows. I don't know how they're getting away with it, and with so little clothing, but more please.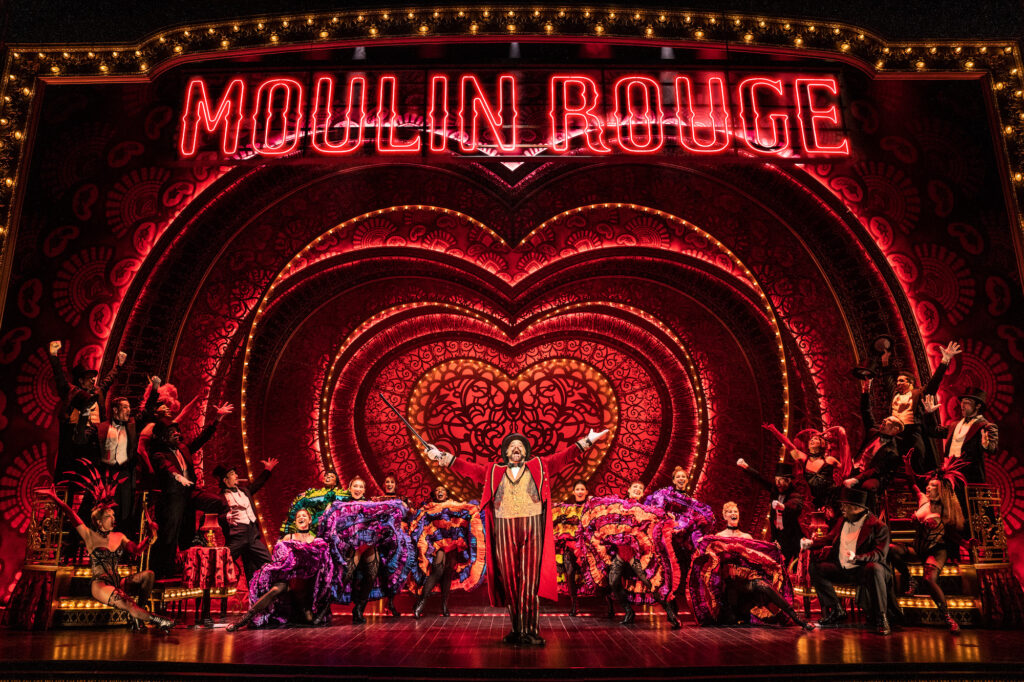 Considering the original question posed at the top of this piece, one could ask similar of an uptight opera fan: What if Mimi from "La Bohéme" suddenly broke out into a Gwen Stefani medley from the inside of an elephant?
A whole different type of can-cans are on display in "Moulin Rouge! The Musical" (through November 6 at Orpheum Theatre). This is the long-awaited touring version of the Broadway musical juggernaut based on director Baz Luhrman's genre-bending 2001 movie (he's a writer here), which itself updated Puccini's opera "La Bohéme" with contemporary pop songs and whiz-bang filmmaking. The energy in this version glows on stage as much as the mind-bogglingly beautiful sets, with off-the charts production values and an enthusiastic cast mashing up hits from the past five decades with rouge-cheeked aplomb.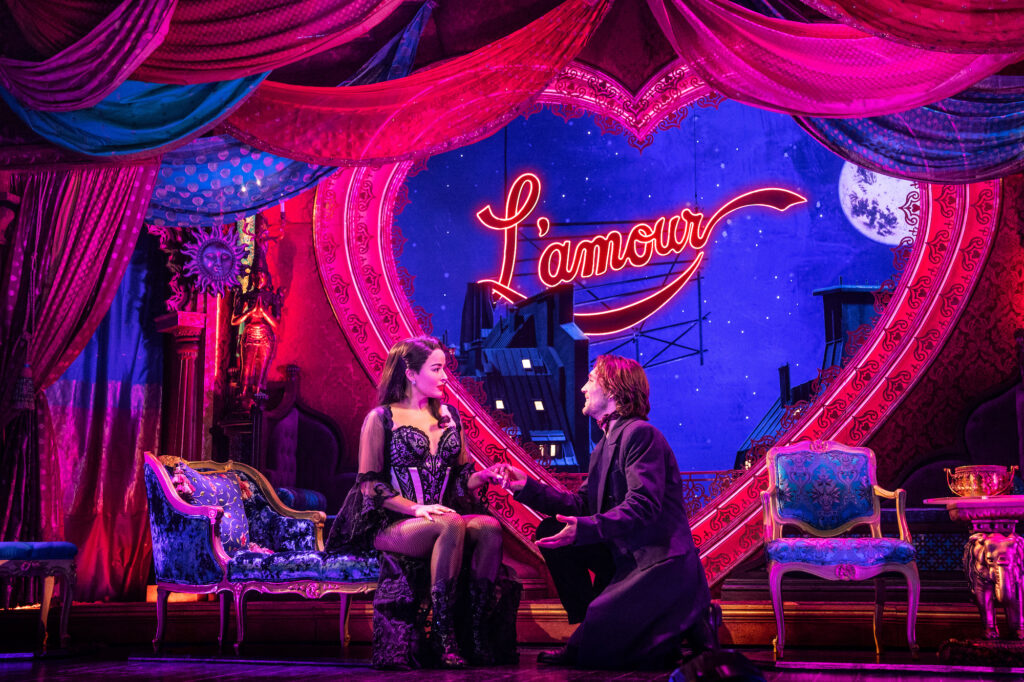 It's easy to get caught up in the show, which barrels along like a glittering locomotive, even though, on breathless reflection, there aren't too many dramatic diamonds to be found in the coal hopper. This kind of wowza production usually sacrifices subtlety, but the story itself can't even keep up with the steam-powered delivery, and we're given the broadest outline of a timelessly tragic tale peopled by cliches, even if they're fabulously performed and lit cliches.
That's frustrating, because I saw Luhrman's version of the actual "La Bohéme" in 2002 at the Curran (was it really that long ago? All this showy postmodernism remains disorienting) which also boasted a bonkers production. And although it felt a little once-removed from the original, it did manage to be complex and ultimately moving. Here, we graze all the landmarks—artist-infested Parisian Left Bank; glitzy, rundown performance palace; poor but talented young man competing against entitled Duke for the affections of a doomed star—but things move too fast to really sink in.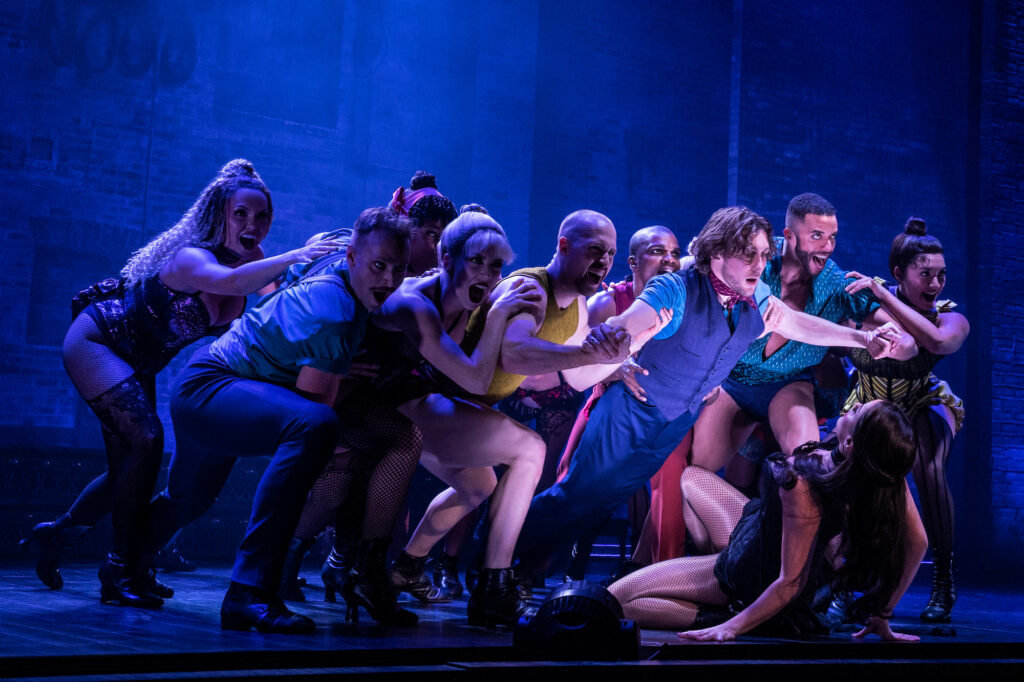 Undeniable talents Courtney Reed as glimmering stage veteran Satine and Conor Ryan as her scruffy musical artist paramour Christian hit all their tricky marks and hold our distraction-baited attention. Her version of Katy Perry's "Firework" will knock your socks off, and he draws as much pathos as he can from a wildly melodramatic role. But their very different acting styles don't romantically mesh enough to match the chemistry of the musical mash-ups. You may be too busy singing along to Sia or Rihanna or Elton John to mind, however.
Despite that, and the dated nature of musical mash-ups themselves, which seemed much more revelatory in 2001, this is an exhilarating show that gets the blood-pumping and the feet stomping.
THE EMPIRE STRIPS BACK runs through October 2 at Great Star Theatre, SF. More info here.
MOULIN ROUGE! THE MUSICAL runs through November 6 at Orpheum Theatre, SF. More info here.