Thousands of sequins lit up San Francisco's Chase Center arena on Saturday night as Lizzo brought her Special Tour to the city.
An eye-catching number of ticket holders from a wide range of ages, shapes, and backgrounds draped themselves in sparkles, just as Lizzo did through several costume changes. This was the place to be for people-watching, and being reminded of all the fun and adorable people who still live here. It was wonderful to see people of all sizes taking photos and knowing they looked awesome. Lizzo calls her fans—and now her all-woman band, which includes a 19-year-old guitarist—the Lizzbians.
When Lizzo started her performance with that band, the Big Grrrl dancers, and DJ Sophia Eris, she said she was ready to turn up because it was the last show she was going to do before she got to go home to Los Angeles. She now gets to take a break from the Special Tour before resuming in Europe in February, and will debut her career-spanning HBO documentary Love, Lizzo on November 24.
The Detroit-born performer's deeply earned understanding of how elusive self-esteem and body positivity can be to cultivate has endeared her to millions of people around the world. Her consistent message through the robust 26-song set was of the transformative power of love. And twerking!
"I love you, you are beautiful, and you can do anything!" she repeated at a few points throughout the show. On the first occasion, she added, "Let me ask you one question, when was the last time you said something kind about yourself?"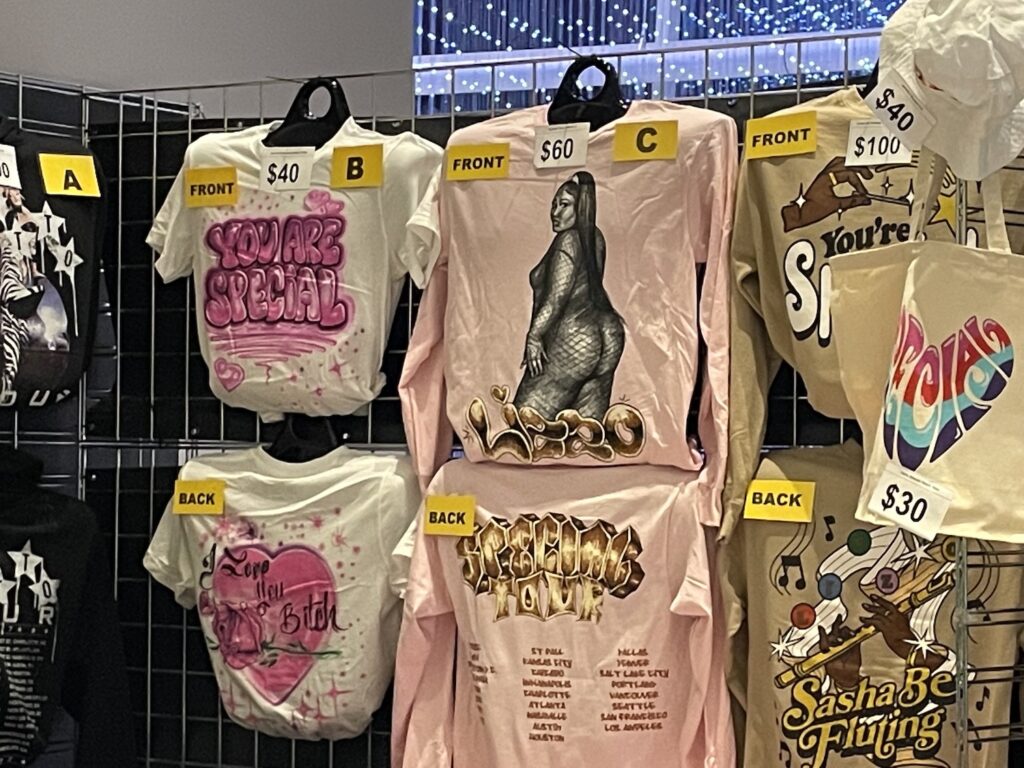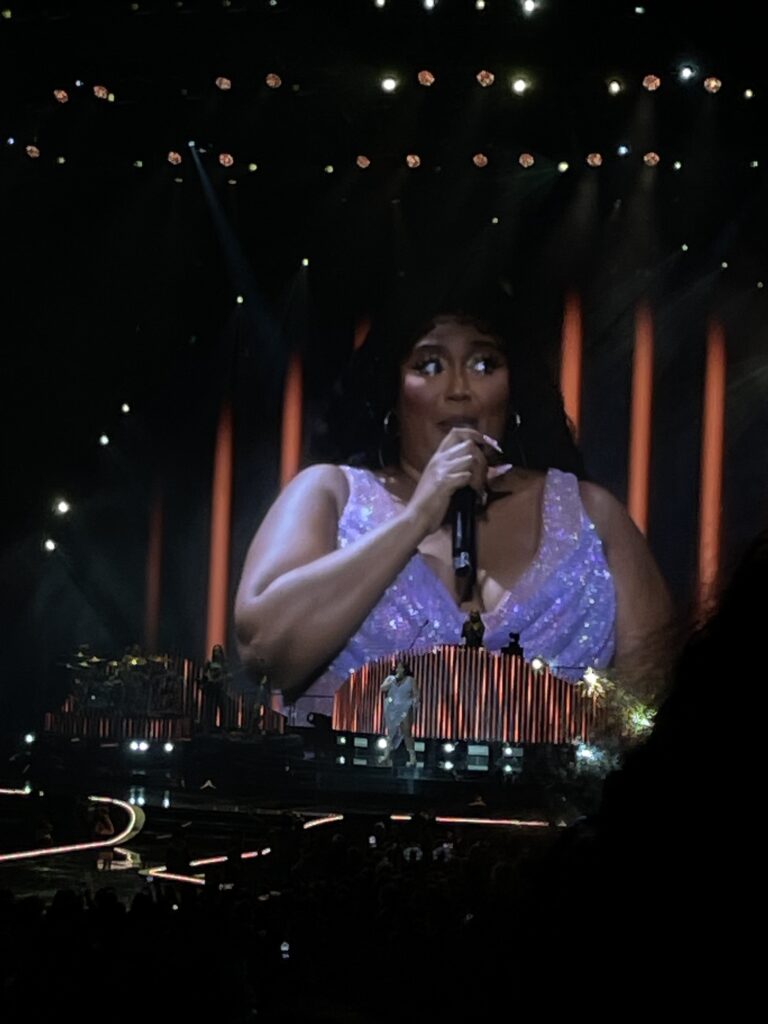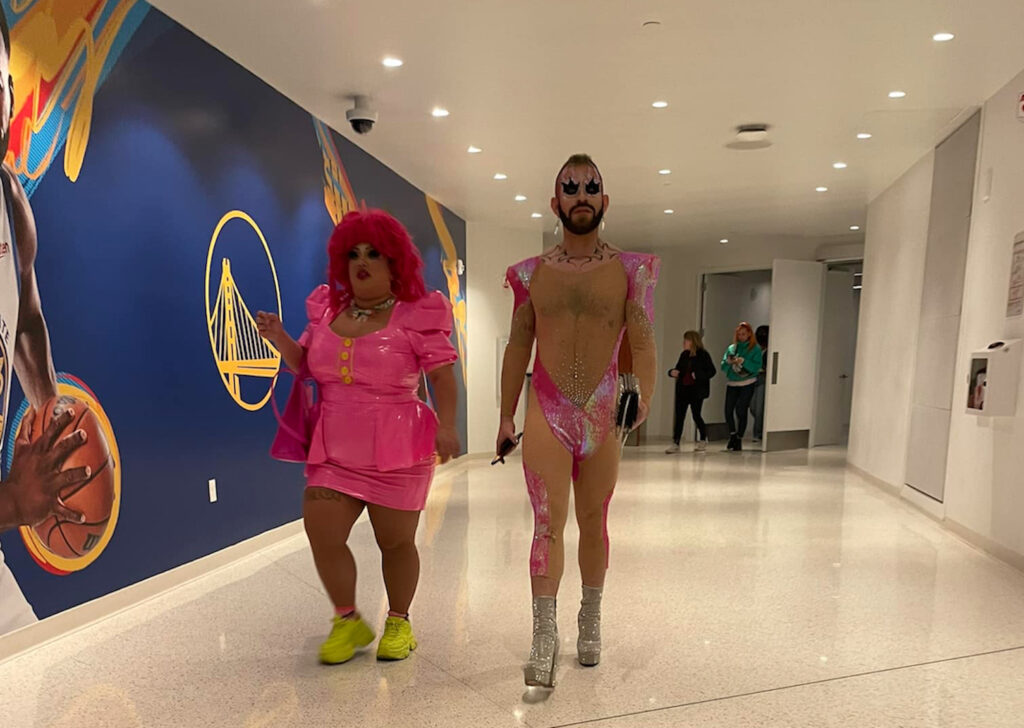 Lizzo was enhanced by a trio of incredibly strong backup singers, but she also held her own vocally, a feat in itself while executing high-impact choreography. The accompanying lights and projections were tasteful from start to finish, but were truly show-stopping during "Naked," when different light patterns were projected onto Lizzo's flesh-colored dress, creating a gorgeous optical illusion on the video screens.
During one brief flute interlude, the classically trained musician shared that her main instrument, which is named Sasha Floot, got tuned in San Francisco. Then, she casually added that she bought a platinum flute while she was in the city. She didn't specify where she made the purchase, but Flute World on Grant Street carries platinum flutes that run up to $74,000.
"What should I name my platinum flute?" she asked.
"Steph Curry!" a man shouted.
"You're a genius!" Lizzo praised.
People who were celebrating their birthday had the opportunity to text a number before the show started for the chance to be on stage. The woman who was selected got to dance and take selfies while Lizzo sang "Birthday Girl" and "Happy Birthday" to her.
"I love you so much!" the birthday woman told Lizzo.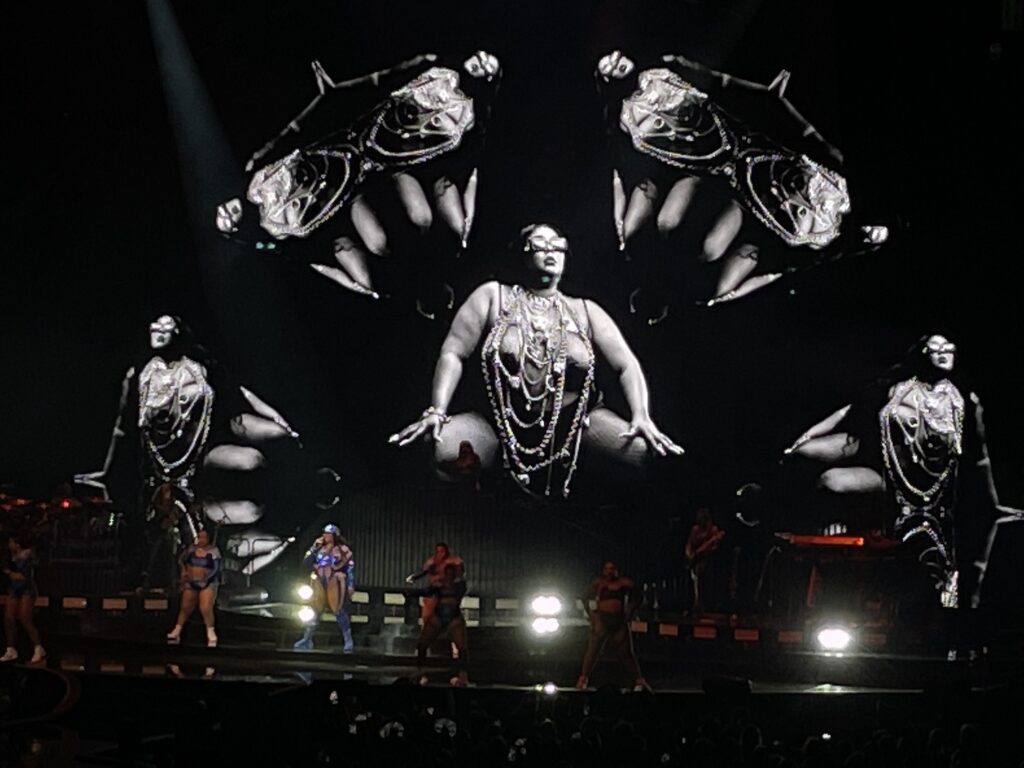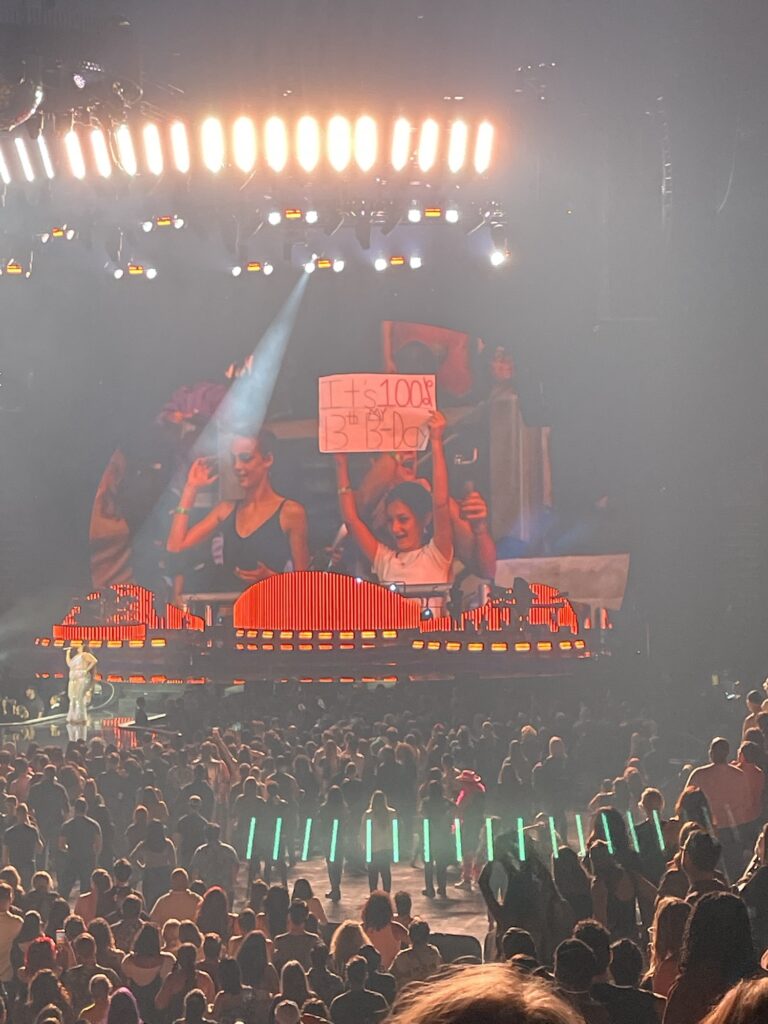 Towards the end of the show, the house lights came on and Lizzo started picking out specific people all over the arena and complimenting their fun outfits or their dancing, and reading the signs they held up for her.
"It's 100% my 13th Birthday," one ecstatic girl's sign read. Another said, "Hi, Lizzo! I'm Liz O!"
"Nice to meet you, Liz O!" Lizzo smiled.
"The follows and the streams are cool," Lizzo said to all of her new Chase Center besties, before concluding with her anthems "Juice" and "Bout Damn Time." "But right here is where the love is! And if you leave with nothing else, I want you to leave with this feeling—that smile on your face, this joy right here, that optimism that things are gonna be OK.
"Do you promise me that you'll do that, San Francisco? I want you to remember that I love you, you are beautiful, and you can do anything! And more importantly, you love you, you know you're beautiful, and you're about to do anything and everything. So to ask you one more time, when was the last time you said something kind about yourself?"