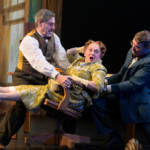 ACT stages menacing yet side-splitting tale of a society trampled by rampaging crisis.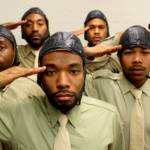 African-American Shakespeare Company production views heroic saga of segregated WWII squadron through poetic lens.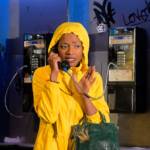 Mfoniso Udofia's play at ACT Strand explores the complexity of mother-daughter relationships once circumstances have torn them apart.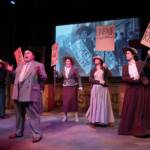 A union-backing, immigrant-boosting, Tammany-busting mayor to inspire a new generation in 42nd Street Moon's latest.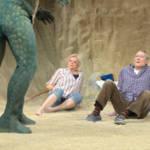 ACT's production of Edward Albee's Pulitzer-winning play weighs big questions on domestic, and reptilian, scales.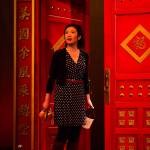 From a Sichuan Face Changer to an onstage 'Shrimp Boy,' Lauren Yee's play is a hilarious, thought-provoking experience.
A new play based on true events portrays unexpected happenings in the wake of disaster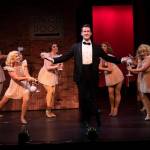 High kicks, hijinks, and plenty of Gershwin gold pump up this showbiz tale from Bay Area Musicals.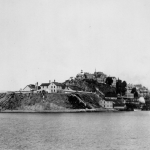 Conscientious objectors have a noble history in this country -- and are too often forgotten.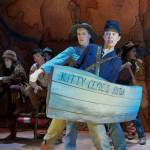 Playwright Jaclyn Backhaus retells the story of John Wesley Powell's 1869 Colorado River expedition—with some raucous twists.