Developers would pay for only 20 percent of the demand their projects create - so why are we still building so much office space?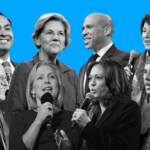 Candidate platforms show how much the politics of the Democratic Party have moved to the left.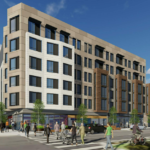 Challenger Preston says luxury housing development needs more affordability and transit funding; where will incumbent Brown stand?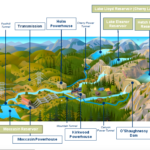 San Francisco could buy out PG&E's local distribution system, provide cleaner, cheaper energy, and make money in the process.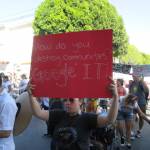 Eminent economic geographers say that deregulation and upzoning will make gentrification in cities like SF much worse.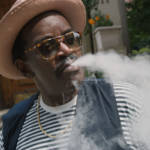 New doc 'Grass is Greener' combines jazz and hip-hop history with facts on how Black and Latino people have suffered under drug laws.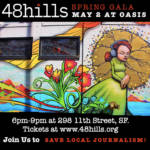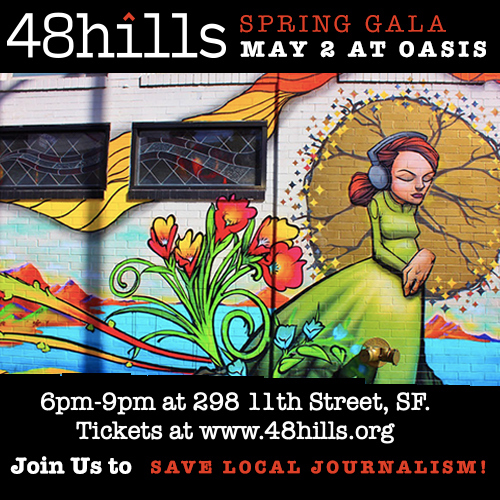 Join us May 2 to honor the Anchor Steam union organizers, hear from Martin Espinoza, Deepa Varma, and Davey D -- and keep community-based local journalism alive.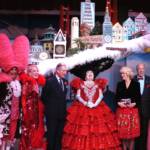 Beach Blanket Babylon announces it's closing. Plus: Cerrone, Mercury Soul, Dream Bodies, Bikes to Books, Los Amigos Invisibles, more.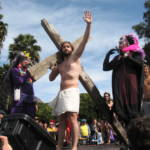 Helen of Troy, a 4/20 Blowout benefit, Caminos Flamencos, art from the AIDS era, Prince's early years, a cowboy 'Hamlet,' and more.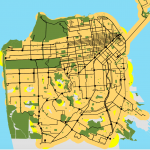 A 9-2 vote against SB 50 puts SF on record against a measure that adds no new affordable housing or transit funding while encouraging more luxury housing.