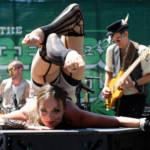 Behind the scenes at the first festival area to sell cannabis—and what that might mean for consumers and vendors.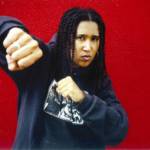 The local author's latest in the 'Justice Hustlers' series of feminist heists is part romance, part wealth-redistribution adventure.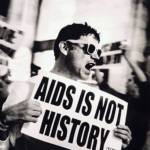 Activist-author Benjamin Heim Shepard turns to fiction, inspired by working in an SF AIDS housing program in the mid-1990s.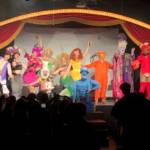 Cinderella, Snow White, Belle, and Elsa walk into a SoMa party .... You won't guess what happens next in this hilarious, queered-up deconstruction.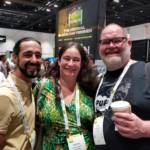 The Cannabis Business Summit and Expo in San Jose showcased the industrial backend of the trade—plus Jim Belushi sang.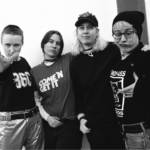 Reissuing their rip-roaring albums—along with a new singles collection—the pioneering foursome from Olympia comes to Bottom of the Hill.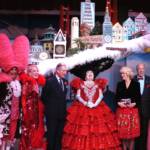 Beach Blanket Babylon announces it's closing. Plus: Cerrone, Mercury Soul, Dream Bodies, Bikes to Books, Los Amigos Invisibles, more.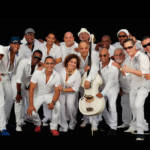 CubaCaribe Fest, baby goats, Record Store Day, Suzanne Ciani, Mahawan, Leikeli47, and more arts events this weekend.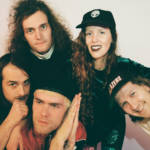 An epic Peter Murphy residency, Kitka, DJ Saoirse, Electric Church, Flashing After Dark, The Great SF Corn Dog Festival, and more.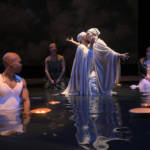 Actor Benjamin Ismail describes the challenging rewards of bringing Ovid's myths to the stage—in a pool of water.