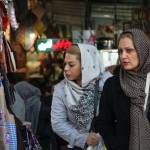 No war yet — but president's actions have alienated tens of millions of people.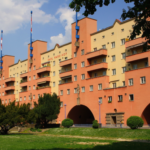 European cities show how more than half the housing stock can be taken out of the private market -- and it works.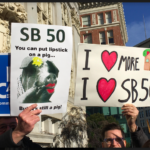 Anti-displacement activists demand affordable housing and denounce private-market speculation.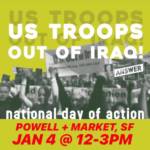 Protest the continued occupation and military escalation Saturday, January 4, at noon, at Market and Powell in SF.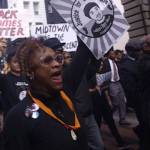 Protests, blackouts, shady developments, a close election, tenant victories, and a ton of arts and culture—we couldn't cover it without your support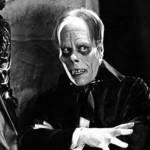 Day of Silents, Romanian classics, a restored French Nazi thriller, Lost Landscapes of San Francisco, and more in cinemas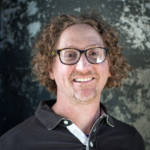 The historian documents the links between local dockworker actions and transnational racial justice movements.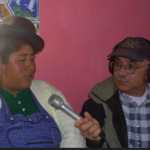 'Morales was the glue that held everything together.'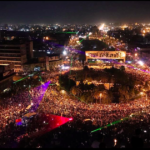 Once again, people in the Middle East want democratic reforms and an end to corruption and foreign domination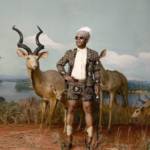 Galactic glamour, a psychedelic roller rink, pan-African wonders, reclaiming Pioneer Monument, and celebrating a seminal centenarian.