Stories about Transportation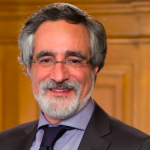 ... plus limiting corporate rentals and some oversight on the Right to Counsel law. That's The Agenda for Feb. 23-March 1.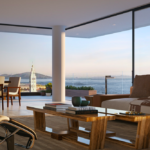 Lots of new high-end condos coming on the market for rich people, but the private market can't build anything for anyone else.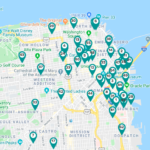 Planning Commission hearing sheds some light on the latest way landlords are making money by not renting to people who need a place to live in San Francisco.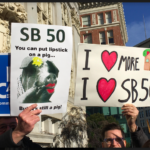 Anti-displacement activists demand affordable housing and denounce private-market speculation.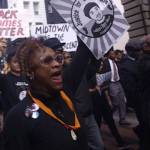 Protests, blackouts, shady developments, a close election, tenant victories, and a ton of arts and culture—we couldn't cover it without your support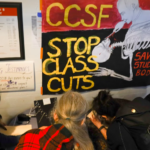 Sup. Walton wants to allocate $2.7 million to avoid massive class cuts, but chancellor says there is 'no emergency.'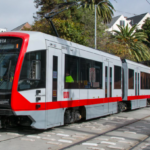 More than 200 alarming reports of bad conduct by the inspectors appear in Muni records.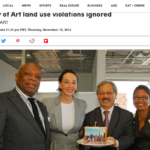 Legal settlement with Academy of Art University will have just one public hearing, and there's no way to appeal the EIR.
A new, dystopian-sounding holiday program for 'clean streets' has advocates for homeless people nervous.
Haney's legislation charging developers for affordable housing will become law anyway -- but the mayor's message is stunning.