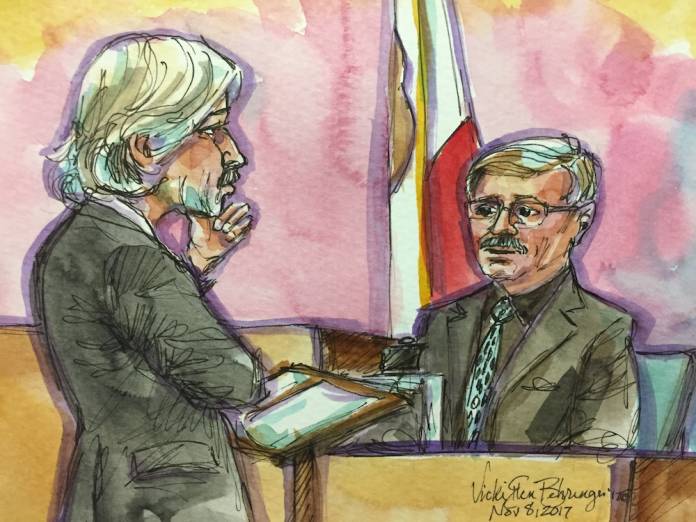 The bullet that killed Kate Steinle fit the pattern of an accidental discharge, a firearms expert testified today in the murder trial of Jose Ines Garcia Zarate, an undocumented homeless man who is accused of intentionally pulling the trigger. 
Garcia Zarate is facing a second-degree murder charge and is accused of shooting Steinle with a stolen handgun at Pier 14 on July 1, 2015.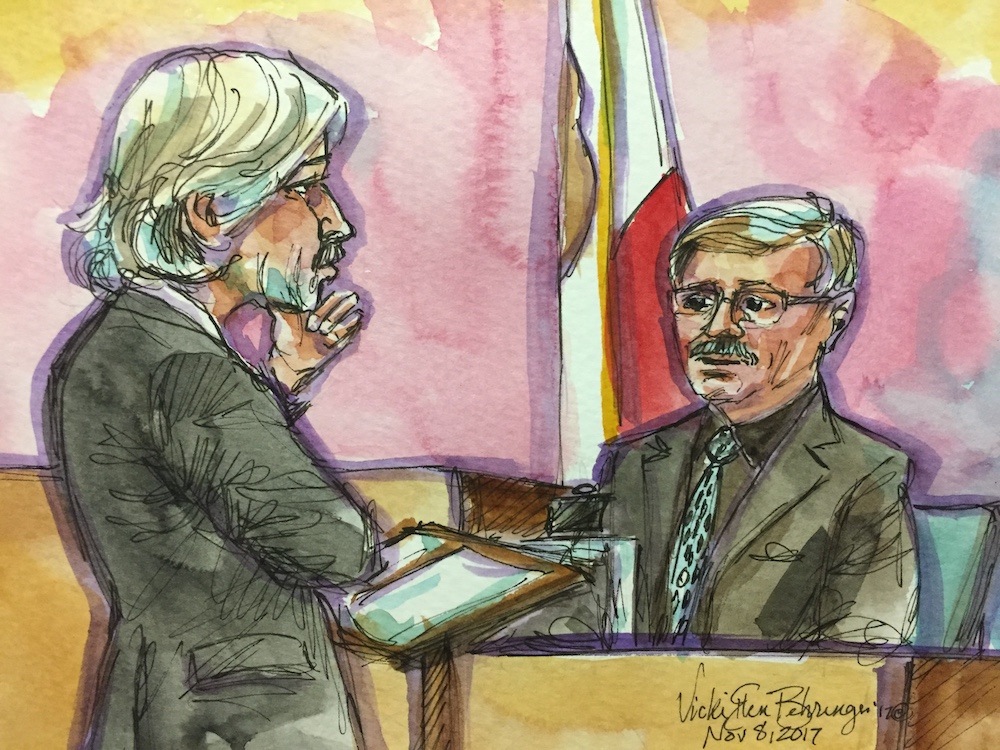 Steinle was on the pier with her arm around her father when the single bullet ricocheted off the ground and travelled 78 feet before hitting her in the back. 
Alan Voth, a former officer of the Royal Canadian Mounted Police, testified for the defense, bolstering the claim that Garcia Zarate unintentionally set off the gun he'd found wrapped in cloth on the pier.
Voth testified that several factors point to an unintentional discharge including lack of motive, lack of firearm training, the single shot, and the ricochet. The prosecution contends that Garcia Zarate acted with intent, pointed the gun at Steinle, and pulled the trigger. 
"These are all indicators for an unintentional discharge," Voth said. "I see the probability that this is an unintentional discharge. There's no apparent reason to fire a shot into a concrete pier."
Voth also testified that as as a forensic firearms investigator, he would also examine the actions of the shooter directly after the discharge. An important factor to determine whether the discharge was intentional. 
"Are you aware the defendant threw the weapon into the water seconds after firing it?" asked Assistant District Attorney Diana Garcia. 
"Yes," Voth responded.
Outside the courtroom, defense lawyer Francisco Ugarte said that the indicators of unintentional discharge that Voth explained in court are meant to be considered together, including "illogical bullet strike" and inexperienced shooter. 
"Not one factor is going to be determinative, if you look at all of the factors put together, he concluded that this has the appearance of an unintentional discharge," Ugarte said.
The prosecution has previously argued that Garcia Zarate's disposing of the gun seconds after the shooting indicates his guilt. The defense refutes the claim and instead argues that Zarate threw the gun immediately after "it went off" to stop it from "firing on its own."
The defense case is coming to a close, and the jury is expected to begin deliberation next week.