PARTY RADAR Halleloo, halleloo! This dumb-ass year is 'bout to get kicked in the dumpster. I'm off to Palm prings to hide from the holidays with a giant margarita, poolside beneath some chili lights strung from a Joshua tree — Merry-juana Christmas, everybody! But folks have been hitting me up for SF NYE recs, so here are some bright beacons in that blizzard of amateurs we call NYE. And don't forget to stay tuned for my "Comedowns are for Losers" annual guide to what matters most, New Year's Day parties, coming soon. Right after I finish up this next marg. Bon voyagee.
PS If you're looking for bigger parties, there are these galore, of course, from the all-night POPNYE EDM rave at the Armory (and the not-so-all-night Kaskade EDM rave at Bill Graham) to the hippie electronic jams of STS9 at the Warfield, the Steampunk-folk Burner jams of Beats Antique at the Midway, the monster mash-up mosh of Bootie NYE, shirtless hairy men galore at Bearracuda NYE, and the gay dragstravaganza, featuring rapper Cazwell and some of my favorite performers, at Oasis.  
PPS Might I suggest you kick everything off with something gorgeous New Year's Eve morning: taking a swing at a 2,100-pound, 16th-century Japanese temple bell at the Asian Art Museum? 
PPPS New Year's Eve gets all the presss, but there are some other great parties this weekend, too, including the awesome Hotline Winter Wonderland Bash — with a real snow machine (Fri/29), Yungg Trip and Felex Up Crew at Dub Mission (Fri/29), Hot Froot (Fri/29), KINGDOM! Drag King Black and Gold NYE Ball (Fri/29) Chulita Vinyl Club at the KnockOut (Sat/30), and drag goddess Glamamore's Pre NYE Eve rager, Glamamore's Nutz. 

ACID TEST NEW YEAR'S FREAKOUT! "A psychedelic happening featuring lights and sounds," with groovy psych-rock music by LA five-piece The Creation Factory and Berkeley's The Pop Club Group, plus DJs Steve and Noemi, Jodie Artichoke, and more. Sun/31, 9pm-2am, $10-$15. Elbo Room, SF. More info here.  
SWEATER FUNK NEW YEAR'S EVE This adorable crew of local vinyl funkateer DJs comes together to play you classic "boogie – modern soul – steppers" at the Knockout. Your angora will get itchy! Sun/31, 9pm-2am, $10-$20. The Knockout, SF. More info here.    
INSPECTOR GADJE Nothing resounds so wonderfully and woozily with the feeling of a great New Year than a BBBB — big Balkan brass band. Whirl and stomp with the awesome Inspector Gadje band at this artists' extravaganza evening, put on by the eye-popping Salles des Artistes. Sun/31, 8pm-2am, $35. Annunciation Greek Orthodox Church Hall, SF. More info here.    
NYE PACHANGA Launch into 2018 with some Latinx love. Virgil's Sea Room and Gallerie de la Raza in the Mission are teaming up for food, fun, a little piñata-whacking, and of course dancing, courtesy of DJs Sizzle, Crasslos, Carnitas of Hard French, and FlyLoveSong. Sun/31, 9pm-2am, $15-$20. Virgil's Sea Room, SF. More info here. 
UP ALL NIGHT AT THE STUD Fifteen dollars (presale) for 12 hours of dancing and drag — including Midwest underground techno powerhouse DJ Noncompliant aka Shiva, psychedelic electronic sorceress Mozhgan, a Club Lonely takeover at dawn, and oodles of friendly queer faces. It's also the anniversary of the Stud Collective taking over the space and converting it into the country's first worker-owned cooperative nightclub! (I will be there and a fun mess.) Sun/31, 9pm-9am, $15-$25. The Stud, SF. More info here.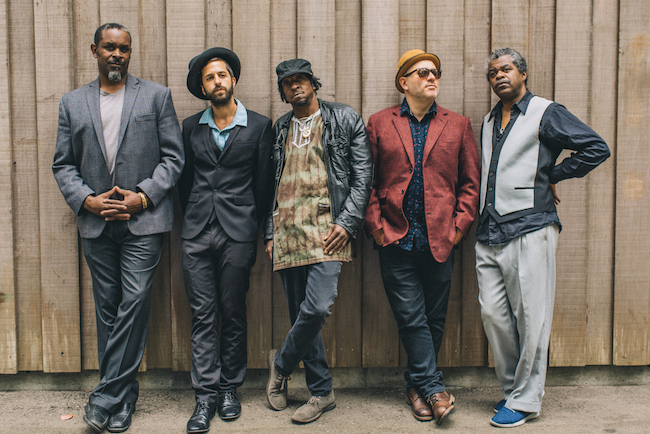 AFROLICIOUS NYE This local funk-electronic collective contains some people I adore, playing Afro-House, Latin Grooves, classic funk, island jams, and everything under the sun Wear comfy kicks: With a live band and ace DJs on hand, you'll be on your feet all night. Sun/31, 9pm-2am, $50. Rickshaw Stop, SF. More info here.   
POOLSIDE + DÂM FUNK LA funk deity Dâm Funk will launch Public Works into space after dreamy duo Poolside (starring our own Jeffrey Paradise) dunks the crowds in sunny melodies. With Body Music and Groovewell. Sun/31, 9pm-3:30am, $25. Public Works, SF. More info here. 
SWAGGER LIKE US Vibrant queer hip-hop and deep beats at this Best of the Bay winner, with the amazing Bearcat from Discwoman and Atlanta's Leonce. The crowd at this party cannot be beat for fabulous looks and warm attitude. Sun/31, 9pm-3am, $20+. F8, SF. More info here.   
NEW YEAR'S EVE FLAMENCO The dramatic, addictive Spanish dance genre — which built the foundation for modern nightlife — whirls into the new year at Thirsty Bear. Three shows starting at 8pm, plus a menu of tapas goodies. Sun/21, 8pm, free. Thirsty Bear, SF. More info here.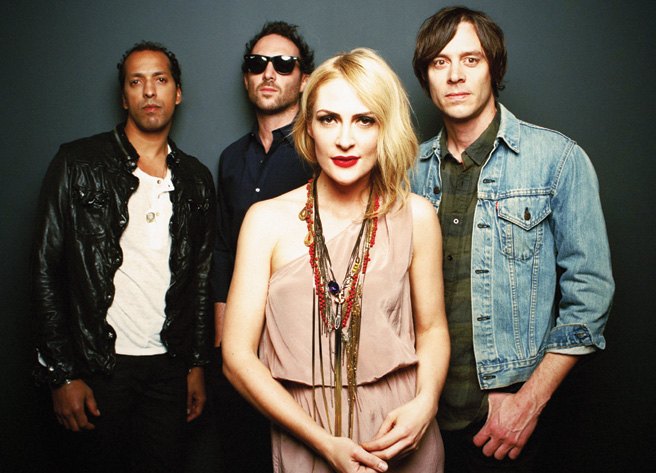 METRIC Beloved indie dance group returns with their Canadian synth ways to light up Mezzanine. Their live show is fantastic — at least when I avidly followed them in the aughts — and this will be both a reunion and a bang-up celebration. Sun/31, 9pm-3am, $80. Mezzanine, SF. More info here. 
TURBO DRIVE NYE The smooth-synth retro minds behind latest party phenomena Turbo Drive and Neon Black — think the Drive soundtrack in an '80s arcade — are taking over Emporium, the giant new arcade on Divisadero, and pinballing you into 2018 via 1989. With DJs Danny Delorean, Fact.50, and more. Sun/31, 8pm-2am, free + five game tokens. Emporium, SF. More info here.   
FATHER OF THE YEAR LOL, this incredibly cleverly titled gay shindig brings out the dadbods (and not-so-dadbods) to Driftwood for dad-dance music by Mark O'Brien (Polyglamorous), Sergio Fedasz (Go BANG!), and "ResiDAD" DJs Michael Romano and Kelly Naughton. Plus a Double Scorpio brand "midnight magic poppertunity toast!" (wink) Sun/31, 9pm-2am, $10.50. Driftwood, SF. More info here. 
TYCHO Our hero of electronic pop-atmospherics returns for a night spent ballooning out the walls of the Fillmore. Bring your edibles, throw on your Ray-Bans, and bid the dark of 2017 adieu. Sun/31, 9pm-1am, $75. The Fillmore, SF. More info here. 
CLUB LONELY NYE One of my supreme favorite small house music parties with a huge vibe, Club Lonely, brings in an awesome DJ, Myles Cooper, from another equally delectable party, High Fantasy, to join resident DJs Vin Sol, Jeremy Castillo, and Primo in burning 2017 to the ground. Sun/31, 9pm-4am, $15. Club OMG, SF. More info here. 
MANGO NYE This lesbian wonder-party has been around for more than two decades and still rules the scene with its super-diverse blend of dancers, and house and hip-hop beats by legend Olga T. With DJs Lady Lu and La Coqui and El Rio's strong drinks. Juicy! Sun/31, 8pm-2am, $15. El Rio, SF. More info here.