The pandemic may have indefinitely shuttered comedy clubs, but it can't stop, won't stop the irrepressible force of Marga Gomez. For as long as misogyny, racism, homophobia, and transphobia reign in the field of comedy (or the world, for that matter), the San Francisco comedian, actress, and Brava Theater artist-in-residence promises to retaliate with what she calls in our interview a "weaponized wit aiming where no punchline has gone before."
This month, with local comedy venues remaining closed, Gomez is relaunching her most inclusive and subversive stand-up show yet, Brava's monthly "Who's Your Mami Comedy"—on Zoom.
The first installment of the for now-livestreamed, women-led, funny fest (Thu/20 at 7pm) will feature headliner Laurie Kilmartin ("Conan", "Jimmy Kimmel Live", "Last Comic Standing"), Suni Reyes ("Late Show with Stephen Colbert", "Awkwafina Is Nora from Queens"), local notables Dhaya Lakshminarayanan, Dominique Gelin, Jesús U. BettaWork, and, of course, Gomez, herself.
48 Hills spoke to Gomez about flipping comedy's gender ratio, fighting misconceptions, and how audiences can support the local comedy scene in these seriously troubled times.
48 HILLS You describe "Who's Your Mami Comedy" as a response to the existing misogyny in comedy. Please tell me more about this and also how your show combats it.
MARGA GOMEZ Comedians need stage time to thrive and women comics get so much less of it than men. For Brava to flip the gender ratio in our line-ups is subversive, considering the comedy industry has been male-dominated and hostile to women from the start. Just look at all the trolls on YouTube hating on women comedians, women politicians, or any woman expressing her wit or ideals.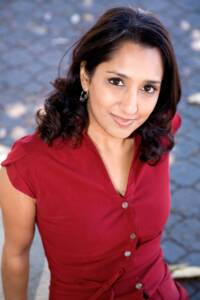 My focus in curating "Mami" is to bring the audience the sharpest stand-up comics working today—women, BIPOC, LGBT to the front—and get out of their way. "Mami" is for all of us who are hungry for new voices in comedy that might be topical, quirky, sexy, and goofy, but not toxic or mean-spirited, and definitely not boring.
48 HILLS Why was it important to relaunch it on Zoom? How is doing comedy on Zoom different than on a stage?
MARGA GOMEZ We are relaunching on Zoom because August is our one-year anniversary and we want to celebrate our mission of boosting women in comedy. As this bizarre election is approaching, comedians only have a few more weeks to rip Trump apart. Zoom can be a hot mess, but comedy on Zoom packs a stronger kick than anything on Netflix. Because comedians and audiences are all in the trenches, it's live and intimate and you get to see comedians in their natural habitats.
48 HILLS What's special about the cast of comedians for August's installment of "Who's Your Mami Comedy"?
MARGA GOMEZ I'll just mention two of our unique comedians. There's political comedian Dhaya Lakshminarayanan, (a San Francisco Bay Guardian "Best Of The Bay" award recipient) who has been killing it on every Zoom comedy show she's featured on, and side note, she has the nicest living room of any comedian you'll see on Zoom.
Then there is our headliner Laurie Kilmartin, who writes for "Conan", was nominated for an Emmy, and was a finalist on NBC's "Last Comic Standing." She's fearless, scathing, and fiery. She also wrote The New York Times bestseller Shitty Mom. Her comedy special, "45 Jokes About My Dead Dad," with stand-up comedy about cancer, hospice, death, grieving, and funerals, debuted on Seeso on December 29, 2016.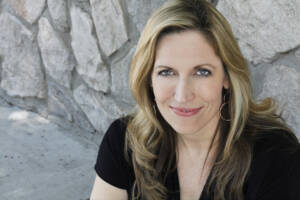 48 HILLS What are some of the topics that will be addressed on August's show?
MARGA GOMEZ Topic one: Stop chewing cornnuts near your computers during the show. Topics two to 200 will be as unpredictable as the world we are living in. There will also be a dance number by Jesús U. BettaWork and a pandemic fashion segment, for which Brava will award the "best dressed" and most "creatively attired" in the audience.
48 HILLS What do you hope audiences take away from this show, outside of laughs?
MARGA GOMEZ We will have the "chat" running through the show, so I'm hoping that people take advantage and make a friend. If they leave with laughs and a hint of communal experience, I'd be doubly proud.
48 HILLS What are your goals for future installments of the series? 
MARGA GOMEZ I want to take advantage of booking comedians from all over the country and all over the world since we don't have to provide airfare. I want our audience to reach beyond the Bay Area. I'm interested in how big we can get now that we are not bound by geography.
I am toying with the idea of adding a second show on these nights for an open mic highlighting experimental, avant-garde comedy. That wouldn't happen for a few months.
48 HILLS I love that the NY Times wrote, "No Zoom window could possibly contain the outsize personality of Marga Gomez …" Why do you think you were paid this compliment? Where did you get your large personality from, and how does it serve you in your work?
MARGA GOMEZ I was excited when I first read that quote in July,  but then I started tripping about being "extra." I sound like a Zoom poltergeist. I do have a big physical style on stage, which I got from watching Richard Pryor, Robin Williams, and Judy Garland. There are probably old video clips of me on YouTube playing to the balcony. But on Zoom, I try to reduce physical movement down 10 notches and plant myself and say what I wrote. It's what I enjoy most about watching comedy on Zoom—the minimalism. You really hear the writing.
48 HILLS This isn't your first performance on Zoom. Talk to me about bringing your most recent solo show, "Spanking Machine," to the Zoom screen, and the learning curve you experienced moving your performances to people's phone or computer screens.
MARGA GOMEZ When the pandemic started, I got to watching tutorials and buying gear to livestream. It's not cheap to get the camera and the audio and then everybody had the same idea, so it all got expensive. But I have run brunch comedy, high teas, and a birthday fundraiser to defeat Lindsay Graham as well as a Cinco De Mayo show. And I watched lots of Zoom shows to learn the dos and don'ts.
I have adapted my solo show "Spanking Machine" for livestreaming now. Acting for Zoom is internally very simple, very natural, but how to physically relate to the camera isn't like film acting, exactly; it's like a puppet show stage sometimes. I can really geek out on explaining all of it, but I am really enjoying the discoveries. I hadn't even thought that people are watching me on their phones. But I have a small phone screen. So there's a lot more to nailing a theatre piece online than stand-up. By the way, I will be livestreaming "Spanking Machine" through Brava starting Sept 13th.
48 HILLS You've created shows around your experiences as a woman, a member of the LGBTQ community, a member of the Latinx community, and someone who's gender non-conforming. Which topics central to your identity (or just topics, in general) are you eager to explore in future shows?
MARGA GOMEZ Hopefully this isn't about my identity, but I want to write a horror film.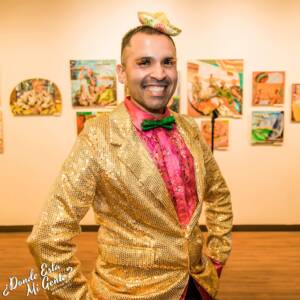 48 HILLS What's a misconception that rankles you pertaining to to the representation of marginalized groups, and how might one address it?
MARGA GOMEZ One misconception by the mainstream is that BIPOC, women, LGBT, and gender non-conforming individuals are here to answer questions 24/7. If there is something you don't understand about misogyny, anti-racism, transphobia, or homophobia, then read our authors, watch our theater, screen our documentaries, listen to our poets and comedians, and use the Web to learn how to check your privilege and ally better.
48 HILLS Tell me about your work with Brava! for Women in the Arts, which operates out of the Brava Theater Center on 24th Street in the Mission, and why it's such an important organization to support.
MARGA GOMEZ I'm honored to be an artist-in-residence at Brava and have developed two of my solo shows that went on to New York runs. I have also curated five New Year's Eve comedy benefits for them. Brava provides a home for Mission District community arts organizations and youth education in dance and theatre and it has hosted fundraisers for other organizations. It is a Mission District landmark and anti-racist touchstone. It was also an in-demand rental venue, which has lost all its revenue since March and struggles to pay its staff and make it through to the other side of this crisis.
48 HILLS How can audiences support the local comedy/arts scene aside from purchasing tickets to Zoom shows?
MARGA GOMEZ Sharing our links on social media is a big help. Supporting 48 Hills, which supports us, is another good way. Fan mail doesn't hurt.
WHO'S YOUR MAMI COMEDY
Feat. Laurie Kilmartin, Dhaya Lakshminarayanan, Suni Reyes, Dominique Gelin, Jesús U. BettaWork, and Marga Gomez
Thu/20, 7pm, $10
Zoom registration and more info here.