More than 150 people showed up at Alamo Square Park today to kick off the campaign for a tax on vacant housing.
It was a lively and festive crowd, with four supervisors, the district attorney, the public defender, and members of the School Board and Community College Board on hand.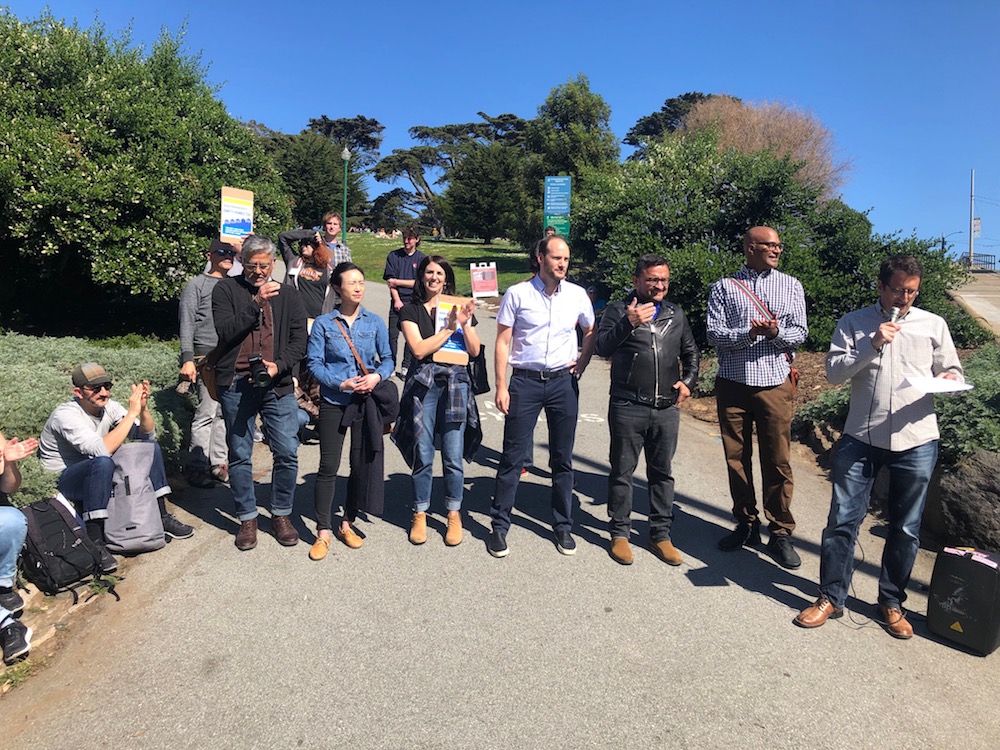 The idea, sponsored originally by Sup. Dean Preston, comes after a report by the Board of Supervisors Budget Analyst showed that the city has 40,000 vacant housing units.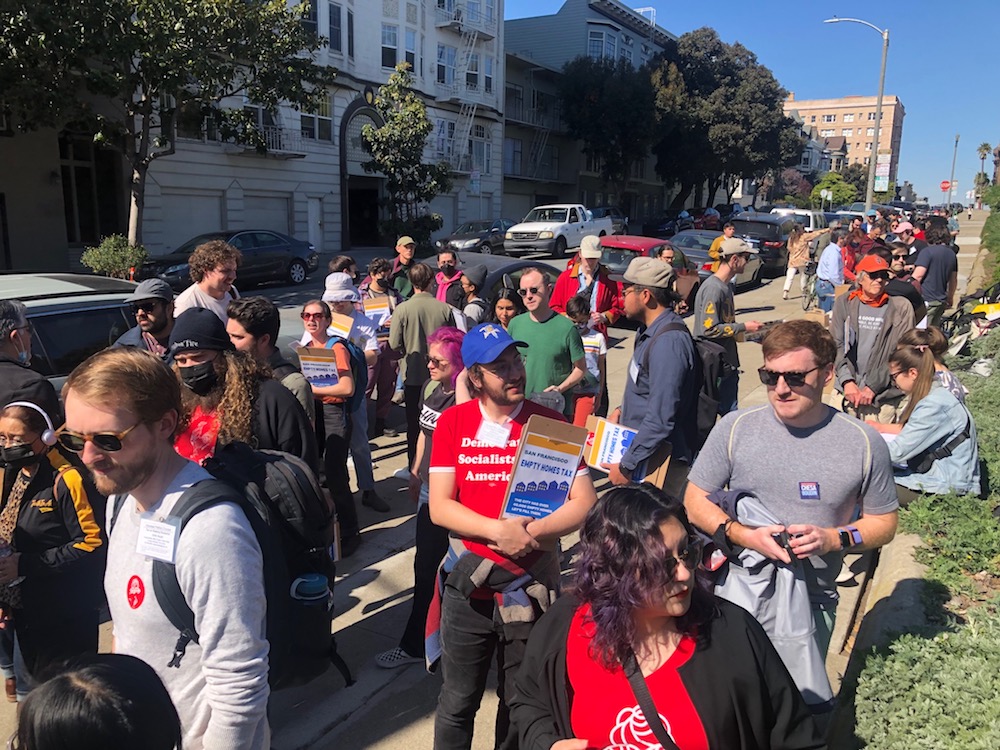 Speakers at the event kept bringing up those numbers and pointing out that landlords are simply keeping valuable housing off the market in the hopes of making more money later. "There are 40,000 vacant units and 10,000 homeless people," Preston told the crowd. "In my district, there are entire apartment buildings that are empty."
Passing a vacancy tax, he said, "requires us to stand up to an industry that is hoarding property."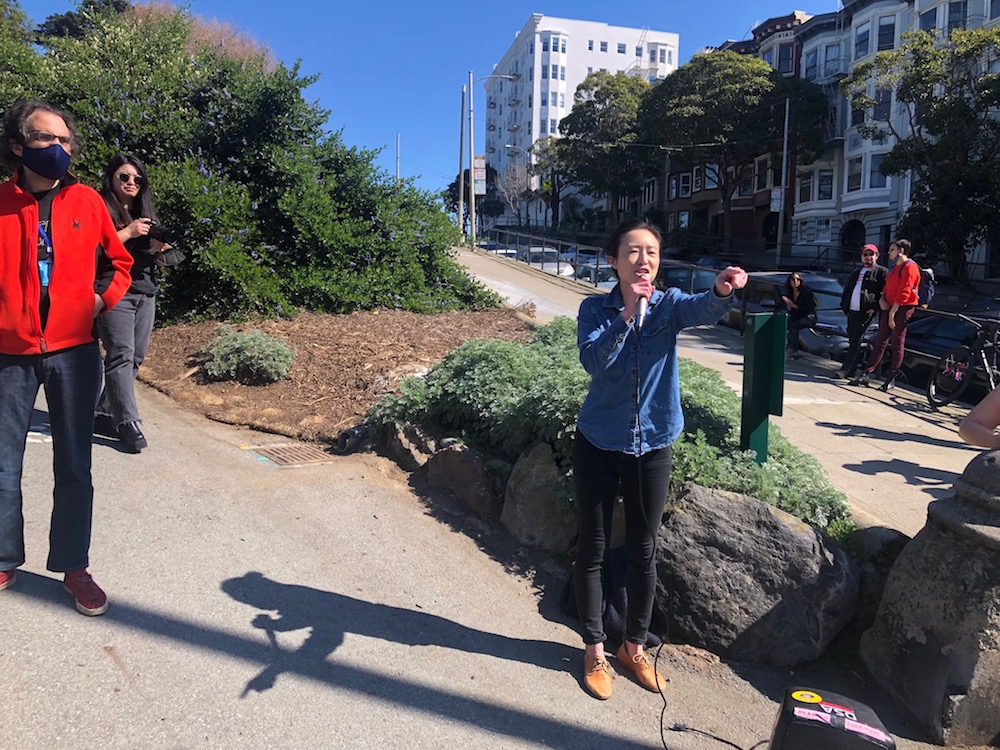 Bobbi Lopez, who works with Build Affordable Faster California, said that he measure would "disincentivize people to hold their properties vacant." Sup. Connie Chan noted that the measure "is not about taxing small landlords." It's about going after big speculators.
"It's going to cost landlords a lot to keep units vacant," Preston said. "We are going to change the equation. And we can use that money to buy vacant properties and make them into affordable housing."
Sup. Gordon Mar, School Board Member Matt Alexander, and Community College Trustee John Rizzo were also at the rally.
The measure will need about 9,000 signatures to qualify for the ballot.