When Sophie Appel and Cole Solinger first walked into Creativity Explored, a studio-based collective that partners with artists with developmental disabilities, they were a little stunned by the sheer volume of the artwork. 
The two, cofounders of the gallery Delaplane, which closed in March, were there to curate a show at the collective's request, and when they started, they didn't know what the focus would be. 
"We were a little overwhelmed," Appel said. "Neither of us had ever been inside and we didn't realize how much work they had. We didn't have an idea of what we were going to do—we wanted to get into the space first. It was more than daunting. But then it was exciting to figure out."
What they figured out is SONG (on view through September 3), a lyrical group show that's a homage to artist Walter Kresnik, currently in a care facility. Kresnik was known for his portraits of celebrities in a delicate, almost ephemeral style, but Appel and Solinger found striking drawings he did of sheet music and instruments as well. 
"We found work that attached itself to us," Solinger said. "The first piece we decided on was "Fool on the Hill," the Beatles song, and we decided to go from that."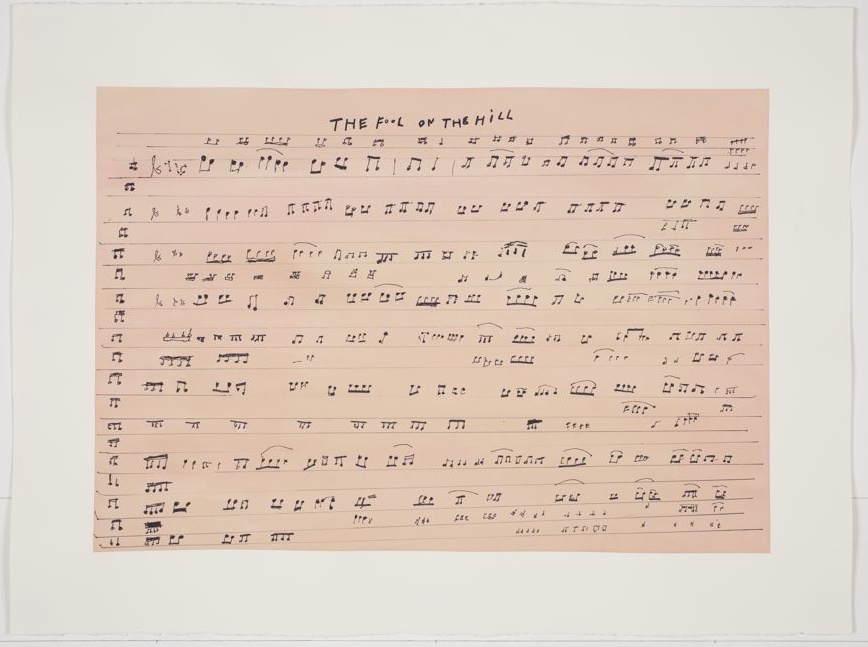 Appel and Solinger say that having worked together for several years, they have a good intuition about the kind of work they both will like. After finding flat files of Kresnik's work and deciding on the focus, they searched deeper in Creativity Explored's archive for art focused on repetition and rhythm. 
That's when they found something unexpected in a little closet in the back—a percussive instrument with cymbals, chimes, and bells, made by teaching artist Victor Cartagena, which he and other artists would play during a regular "music hour." 
"I was laying out work and editing what we wanted to put up, and I saw the instrument in the back in a small room in the corner," Appel said. "We were like, 'What is that?' We thought it worked really well."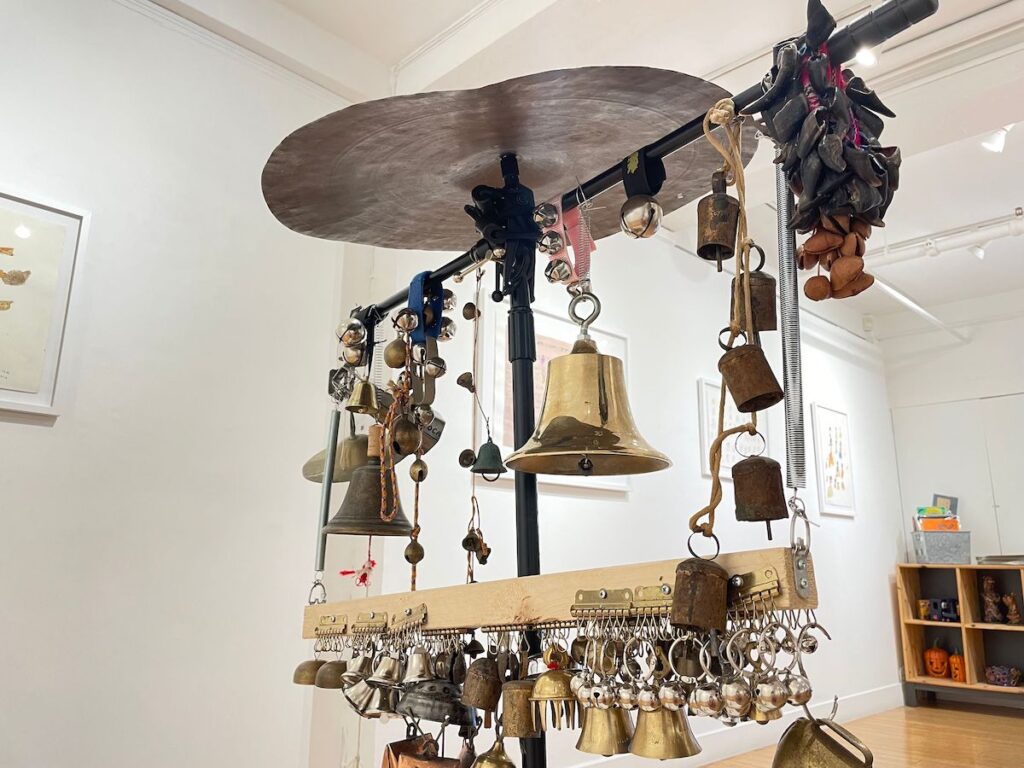 More of Kresnik's work is in the show, along with work by other artists, such as two pastel drawings by Yolanda Ramirez—classic ballet slippers and a drawing of black starbursts. Appel said these made her think of feet slapping the ground and the movement in the piece felt tangible to her. 
Solinger and Appel don't know who particularly recommended them to curate the show (although they say they have "a lineup of suspects"), but working on it as their last show together was a joy and they couldn't believe that they were allowed to do exactly what they wanted. 
"It's a testament to curatorial freedom," Appel said. "There were no limits to what we could and could not do."
"Every institution has its own bureaucracy and that's fine," Solinger added. "In my mind, I was trying to be conscious of rules I thought existed, but they did not."
Appel said the archivist in her loved getting to go through piles of work and explore. And they both loved being in such an exceptional place.
"For me, just getting to be able to enter that classroom space where so much magic and freedom exists was a special thing," Solinger said. "To discover and look through artwork in a place where people create with freedom and joy is a tangible feeling."
SONG runs through September 3 at Creativity Explores, SF: Thursdays walk-ins welcome, 4pm to 7pm, Fridays by appointment only, Saturdays walk-ins welcome, 10am to 2pm. More information here.