We are approaching the six-year anniversary of Sharon Lafaye Jones' death, and her influence and ability to make quality blues, funk, and soul—sounds and genres from a previous era—relevant in a digitally-concentrated musical marketplace continues to grow. Her group Sharon Jones and the Dap-Kings established Brooklyn's Daptone Records as a prime place of discovery for new sounds on high-quality vinyl from an independent label.
Terry Cole, founder, and owner of Loveland, Ohio's Colemine Records credits Jones' Dap-Dippin' LP as the catalyst for his own imprint's beginning.
"It's sort of the LP that sent me down the path I'm currently on," stated the label boss in a 2021 interview with VWMUSIC. "I heard it when Rob at Rama-Lama Records in Toledo, OH played it for me and it was like he opened Pandora's box. I had no idea records could still be made like that. I already had a deep interest in music production and label operations, but hearing that record was the final kick for me to make a move."
Fast forward to 2022, and Cole's label makes nothing but records like the ones he heard that day.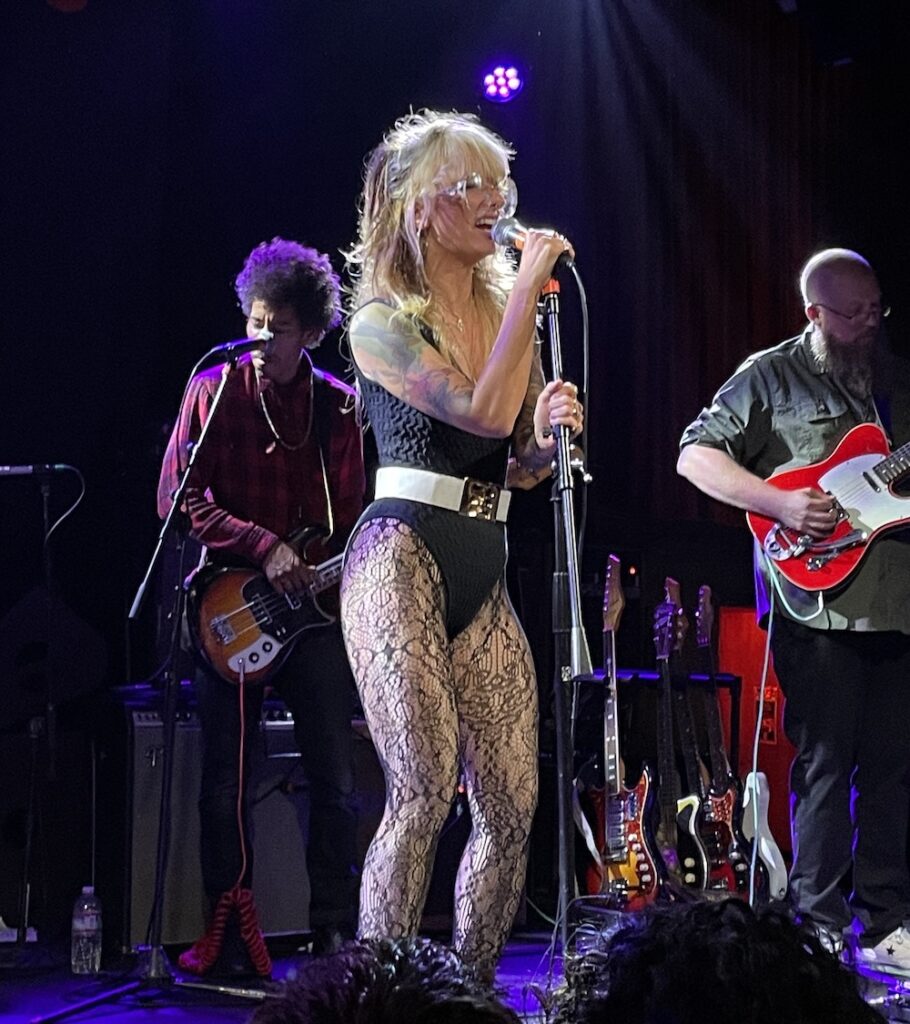 Now home to numerous gospel, jazz, disco, blues, and R&B artists, Colemine Records is on tour this fall. The label's acts Kendra Morris, GA-20, and the Bay-Area-based Monophonics made a sold-out crowd of 500 tattooed, tie-dyed, flannel-clad, Travis-Bickle-mohawked, flowers-in-their-hair young and not-so-young maidens at The Independent shout, sweat, and nearly pass out.
This was a party, I swear to you. All revelers enjoyed the low-key, semi-"white girl wasted" atmosphere.
Those mentioned above, the "long day in Golden Gate Park" pleasure-seekers, kept the joy meter at a spry 9.5 while the artists rolled out three hours of sublime jollification. Saturday, September 17 was a Colemine takeover, and everybody concerned was having all parts of it.
And why not? Live music these days, as a cause for excessive celebration, is pretty much all we got.
Morris opened the show, with a strong contingent of Kendra-heads talk-shouting "you sing-it girl" and "I know of what you speak," in support (and in my ear), cheer-yapping along to many of the lyrics on her Nine Lives comeback/evolution record from this past February. The response caught the artist in such a humble and grateful way that she got pumped up, telling the audience, "San Francisco, you never let me down," discarding her shawl, and dominating the anthemic "Who We Are." It sent Morris and her adoring throng of devotees into fits as she unfurled that ginormous voice from such a deceptively minute frame.
Next, the blues.
The GA-20 Trio, named after a vintage Gibson amplifier, put the foot to the pedal and ripped through a firecracker set of tunes brimming with the spirit of Muddy Waters, Howlin' Wolf, and, of course, Hound Dog Taylor. Don't even think about comparing them to the Black Keys.
This self-described "Chicago blues band from Boston," whose motto is "if you don't like the blues then you are listening to the wrong shit," kept it old-world marshy with a snarling gait.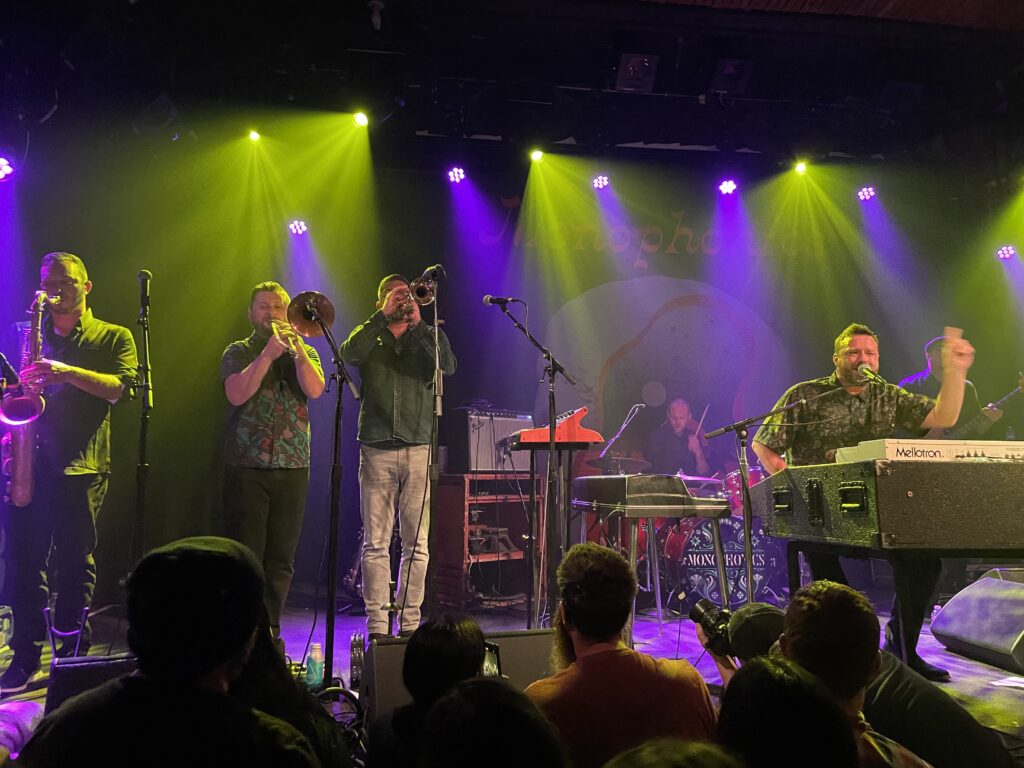 The Monophonics hit the stage with horn line and multiple backup vocalists just after 11 p.m. Lead vocalist, producer, and vibe merchant Kelly Finnigan launched into "Sage Hotel" like an ex-paramour. Upon its no-introduction cold open, the band's committed following erupted, reacquainting themselves with its onstage persona after a two-and-a-half year local performance lapse because of—well, you know.
With the full house straight-rocking to soul-tinged arrangements that begged legs and asses to move it, all came together and made sense. Of course, this is the band that features the guy who Al Bell, renowned boss of Stax Records, once described as, "One of the greatest live soul bands I have ever seen!" You can see why Cole, who first heard about Finnegan from a hip hop artist who was speaking on Finnegan's superior production chops, eventually made the falsetto vocalist the label's unofficial West Coast A&R.
Finnegan has the ability to read a room, address it by way of song, and march it in circles.
That isn't sweat dripping from his brow onto his paisley shirt—it's gravitas and showmanship, which erupt between a fender Rhodes, organ, and Mellotron.
The Monophonics came with the '70s gritty horn charts, engaging call-and-response songwriting, and background vocalists who we'd all like to hear from more often. Performing the fetching ballads "Broken Boundaries" and heart-string-puller of a track "Suffocating," it became clear: Sharon Jones' endowment, her time-traveling soul, live on quite well with this imprint.