Pleeay is not just another San Francisco band. It's a vegan shark.
At least that's how Castle, the frontperson of the musical duo, describes it.
Huli Curry, the band's instrumentalist, is a little more straight-forward. He described their band as melodic punk or goth pop that will have people "chopping up the dance floor" and "crying at the same time." (You can experience this firsthand at their upcoming, outdoor show, Fri/21 at the Golden Gate Park Bandshell).
While listening to their recently-released debut album, "Every Body," all of these descriptions begin to make sense.
"It was terrifying to hear the words that I had been waiting to tell the world for so many years—recorded in a form that is generally acceptable to listen to as music," Castle says about the album, which Pleeay (pronounced "plee-eh?") released October 7.
"I can honestly say I've never listened to anything that sounds like it before," Castle continues. "That makes me really proud too, because it's just Huli being Huli and me being me. It's genuinely who we are. It's a product of our honest expression. And that's exciting."
Castle and Huli met when they were both in college in 2009, Castle majoring in dance and Huli in music. Their partnership began when Huli composed the music for Castle's senior dance recital, but they were chummy even before that.
"During and after college, Castle was a big champion of my music," Huli says. "Probably my biggest patron, to be honest."
When Castle felt the call to finally use their voice, they thought of no better person than Huli to join them for a musical project. But the bandmates have had to work on breaking their classical training that had been reinforced for years leading up to Pleeay's conception.
Castle, for one, says they felt their voice had been bottled up for much of their life, as they had long been encapsulated by the world of classical ballet—a world they entered when they were only three years old.
"My motivation for wanting to make music definitely came from feeling frustrated by the classical ballet and elite theater dance world," Castle says. "And you don't really have a voice at all. I got to an age and a stage where I had had an eating disorder for, like, 10 years, and that was something that some of my teachers, especially early on, encouraged."
After quitting ballet for the sake of their wellbeing, Castle tried other performance modes, before turning to music.
"But I still wasn't using my voice, and I had so much to say, I still have so much to say," Castle says. "With this album, and with this recording process, it really helped me find my voice in a kind-of crash course. It was the first time I heard my voice recorded, and it was honestly really, really hard."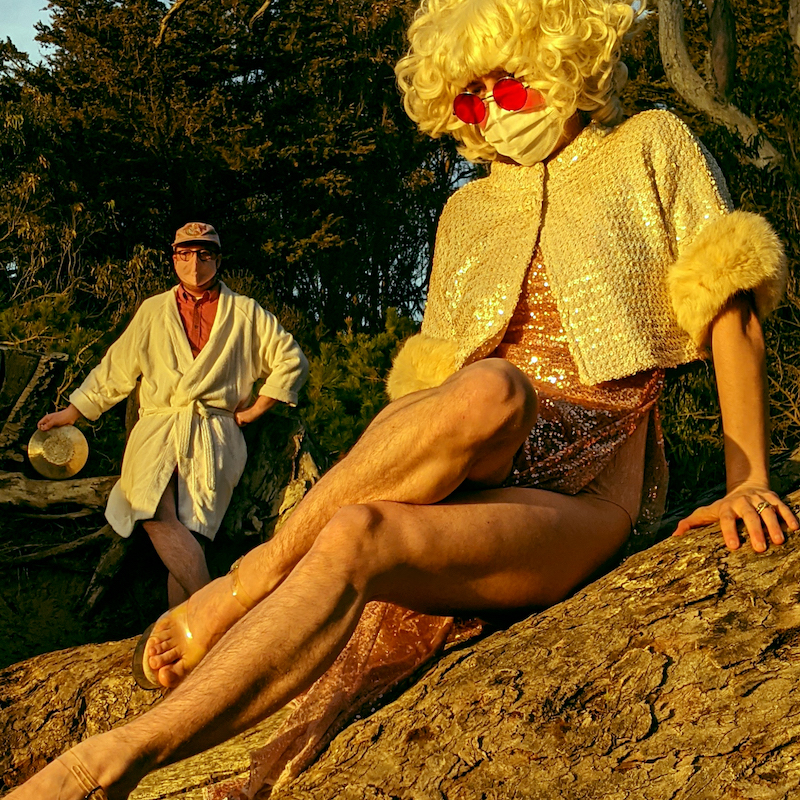 The recording process pushed both artists to be vulnerable and find confidence in themselves and their work.
"I wasn't open to feedback for a long period of time," Huli says. "Everything was classical musicians or soldiers. If you're performing a composed piece of music, you play what's on the piece of paper, no questions asked. If you're in the pit with other people, you fall in line. I was used to being that soldier. And that's what I expected out of the people I worked with. Emotionally… it wasn't working out for me."
Huli had been used to writing music mostly for himself, so it was learning how to work on a team in the studio that led to his biggest improvement "not only as a musician, but as a person," he says.
Castle, too, had to open themselves up to sharing what they had kept to themselves for most of their life, such as reading to Huli the poetry from their personal journal—poetry that became lyrical inspiration for the album.
"I had genuinely been super intimidated, and really self conscious," Castle recalls about the recording process. "But those little moments where I was able to recognize, 'Oh, no, these are the right people, and we're having a good time and making something meaningful to us,' really helped."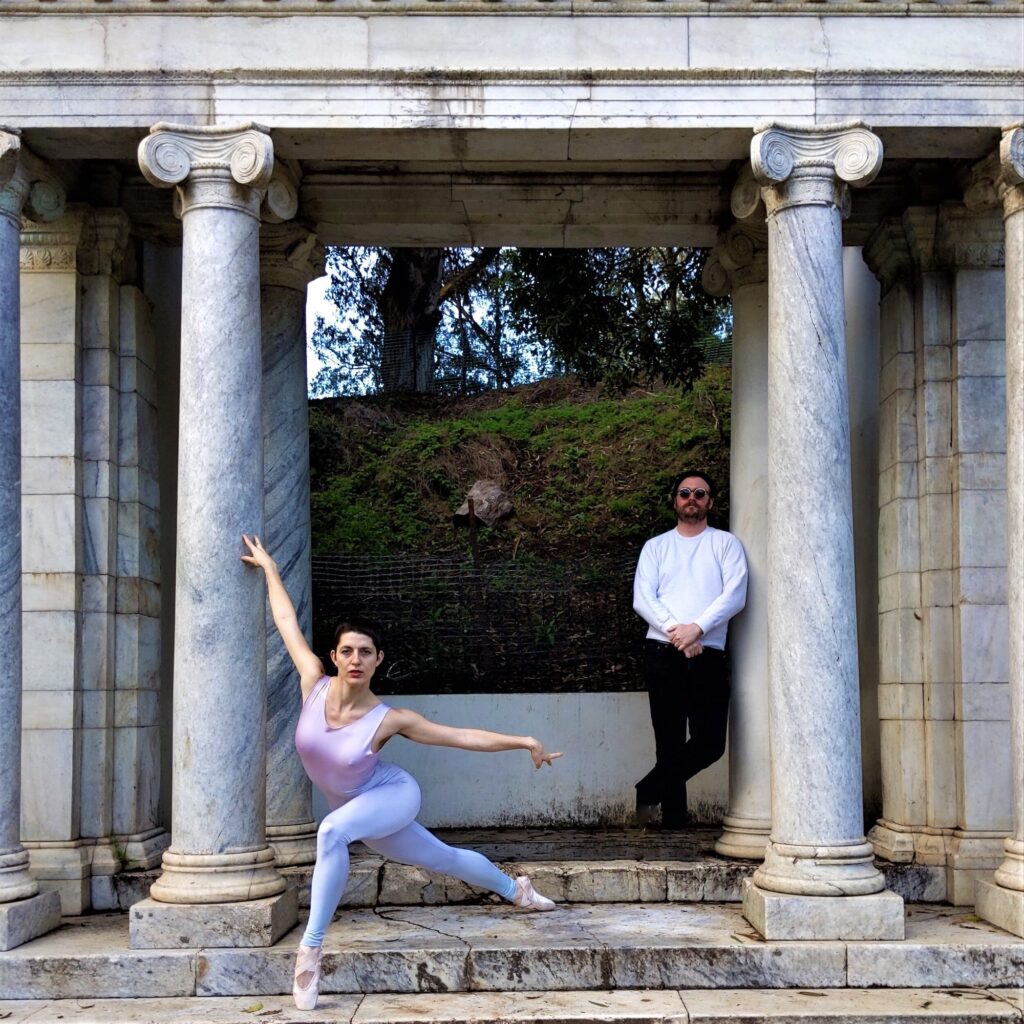 As Pleeay, the duo's comfort and vulnerability, their insecurity and confidence, their swells and lulls, all find expression in their first album. Castle's favorite tracks, "Call" and "Culture" incorporate "complex sound" with "minimalistic moments," and have a "quality of juxtaposition and balance," they say, thanks to Huli's composition.
The lyrics for "Call" and "Culture," courtesy of Castle, express tension, struggles with mental health, vulnerability, and hope. "Culture," Castle says, is a "clear depiction of that image of the storm cloud and the sunny day, or the vegan shark," they say. "It is exactly how I feel when I'm out in the world, a person in society moving through cultural conditioning, and all of the ups and downs and ins and outs of what that means."
But the album isn't entirely heavy. "Crawl," one of Huli's favorites to perform, reminds the instrumentalist of "a huge, disgusting earthworm," with a "wet-sounding low end," to the song. Castle calls the song Huli's "signature," and said listening to it "feels like you're walking down the street and your clothes are soaking wet, but you don't even care because the temperature is just right."
With their album out now, the band is bringing it to the stage, with upcoming shows around the Bay Area and LA.
"It's hard to describe, because it's a completely authentic experience," Castle says about playing live. "Ultimately, my goal is to guide people through, at times, challenging lyrics and challenging subject matter, and make them feel comfortable enough to feel their feelings, and also comfortable enough to dance."
PLEEAY with Louie Elser, Telepathic Children, and Gorgeous Dykes. Fri/21, 4pm-7:30pm, Golden Gate Park Bandshell, SF. Outdoors, all ages, with art, face painting, and health resources. More info here.