Said Adelekan, aka DJ Said, started Fatsouls Records in San Francisco in 2007, following more than a decade of successful event production, including many of the city's best underground deep house parties. The label earned a solid reputation in dance music, focusing on the organic, soulful sounds of Afrobeat with minimal techno accents—and releasing tracks that would easily fit into the contemporary (and flourishing) Afro House genre, but with a unique flavor of their own.
There's a deep and personal history for Said with this music: Growing up with Fela Kuti, the pioneer of Afrobeat, as his neighbor in Nigeria in the '80s, Adelekan witnessed the icon perform at least 50 times over his lifetime—from Nigeria to the UK and the US. Adelekan, inspired by Kuti and possessing his own talents, was destined to create music himself.
"Having close exposure to Fela at such a young age was powerful and insightful," Adelekan said. "Since he was my neighbor for many years, he was so accessible. I had up-close exposure to him in the 80s. As a teenager, I was apprehensive about him moving to my neighborhood, because of his reputation for an eccentric lifestyle. After a while, most people in my neighborhood warmed up to his larger-than-life vibe."
A pivotal moment came when Adelekan entered the Kuti's world. "I was first invited to his compound by a relative. In the process, I became friends with Fela's keyboardist, Dele Sosimi. At the time, Dele Sosimi and (Fela's son) Femi Kuti had just been introduced to Fela's Egypt 80 band. They were both my schoolmates but a few years my senior. We shared the same ride to school on many occasions during the period."
Those experiences reverberate in Adelekan's latest release with extraordinary Moroccan producer Cee EIAssaad called "Fela Is Everything," the first installment of a two-part dedication to Kuti. Over a pulsating shuffle and melodic blasts of horns and keys, Adelekan extols the global importance of the "visionary and extraordinary creator" who gave voice and strength to so many people.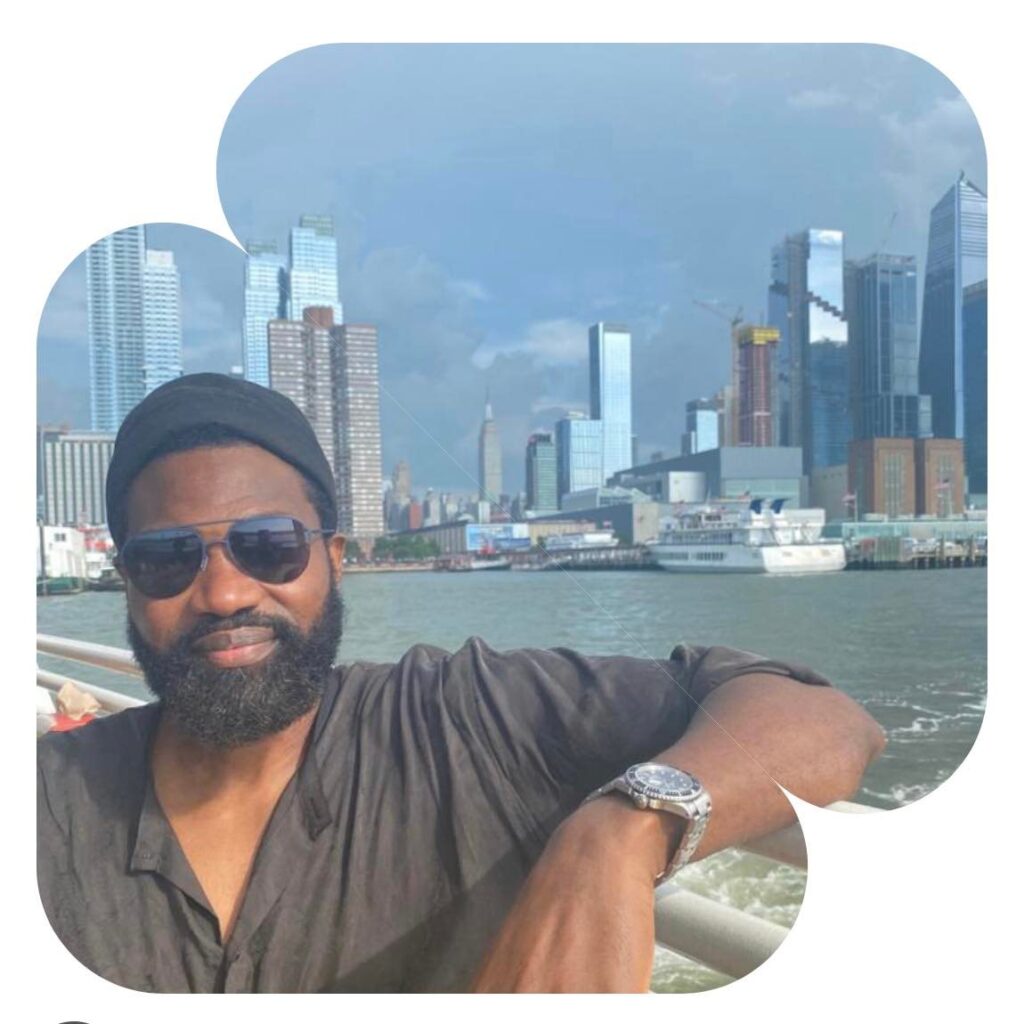 I was lucky to see Fela live in concert during the late '80s, where he gave a show that involved a six-person drum line, a horn line about eight deep, and numerous dancers toward the front of the stage. Collectively, they performed four songs in two hours. It was the closest I came to seeing James Brown live. It might have been better.
Later on in life, I came across a Pete Rock record "Grown Man Sport" where the landmark hip-hop producer flipped the Fela classic "Water get no enemy." I ran the track down and later that night played it out at a DJ gig I had at the time at Madrone. I pitched it up a bit to make a mix, and the crowd went nuts.
In searching for the Fela track on Youtube recently, I found a dart-accurate comment "Play this for black babies in the house before you put on Elmo. Let them run around and hear their culture."
So when DJ Said talks about Fela's lasting influence, he's speaking a universal truth: "As his neighbor, it was impossible for me not to submerge myself in his music. During his practice most evenings, I could hear music blaring from his house, which was about a quarter of a mile away from my family's house. His well-known Shrine nightclub was also easily accessible. The two were very close by.
"Fela's music and creativity subconsciously influenced me in a lot of ways. It made a huge impact on my life and that of many of my peers."
"FELA IS EVERYTHING" by DJ Said and Cee EI Assaad will be officially released November 25. You can get it here.