Gil Gershoni wants the world to know he has a superpower.
As the creator and founder of the Gershoni Creative Agency, he's amassed years of experience working with high-profile clients from around the world. Offering strategies focused on branding, messaging, and execution, Gershoni credits his success in part to his dyslexia, which he says helps him to think in fresh, unexpected ways.
"Over the last 30 years, I've really grown to embrace my dyslexia," Gershoni shared during a recent Zoom interview with 48hills. "I've learned as a dyslexic that I have a lot of strengths. I think very quickly, because I'm not a linear thinker. To me everything is negotiable, and as an entrepreneur, that's a great asset to have."
For proof, look no further than Gershoni's flourishing agency. Headquartered in San Francisco, Gershoni Creative Agency maintains a global presence that opened doors to its founder hitting the lecture circuit in an effort to bring more public awareness to misconceptions surrounding dyslexia.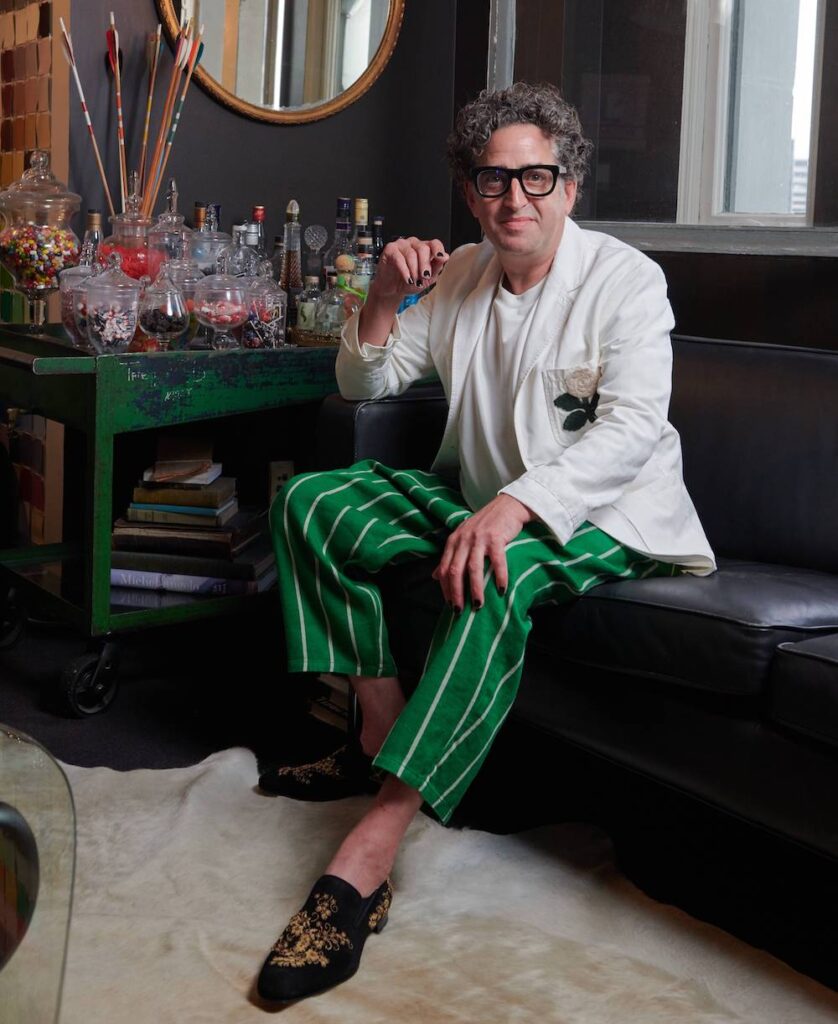 "I've found a way to verbalize my gift of dyslexia," Gershoni said. "What I've come to understand is that dyslexia is not a learning disability but in fact, a hyperability."
From talks at Austin's SXSW to his ongoing podcast series devoted to the topic, Gershoni is committed to bringing a new era of better public representation for the dyslexic community to light. And for that reason, he explained, we really need to start by revisiting our definition of the word.
"For a long time, I've been thinking that it's time we redefine dyslexia," he said.
Enter Gershoni's "Dyslexic Dictionary" exhibit.
Currently on display at San Francisco's Arion Press Gallery through December 28, the project brings together works from nine prominent figures from around the world—visual artists and more—each of whom strive to redefine dyslexia through a personal lens.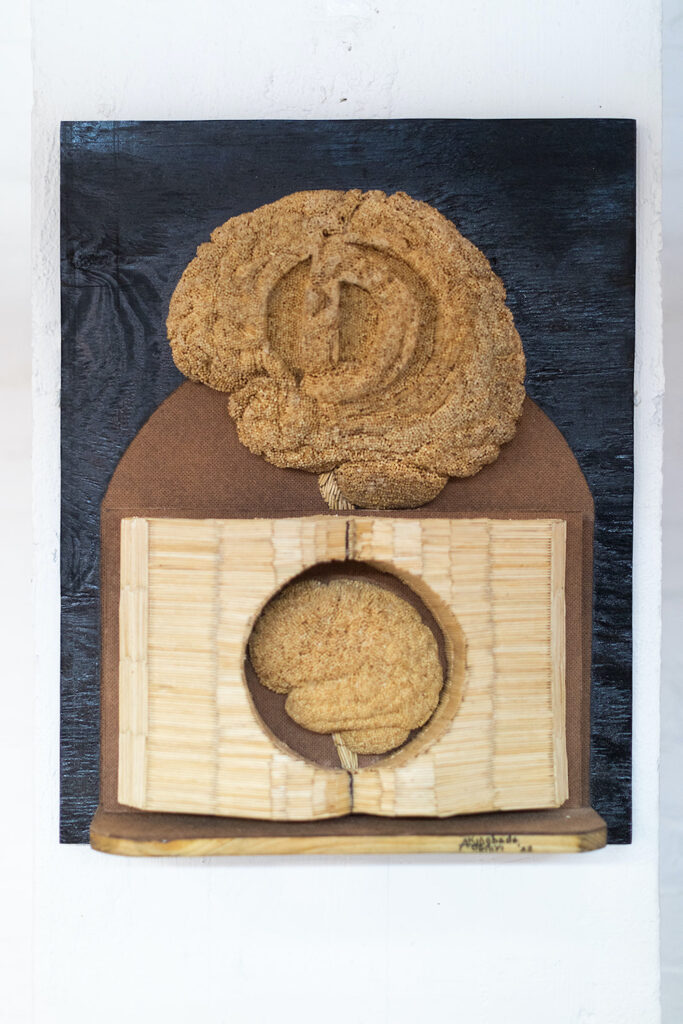 Contributors include California Governor Gavin Newsom, Twitter logo designer Martin Grasser, and British author Sally Gardner. It is, however, the show's (unofficial) 10th artist—an assemblage of postcards from children near and far—who arguably steal the show.
At present, there are literally hundreds of them, all displayed with honor at the Arion Press Gallery.
"We came up with this idea that the 10th artist of the show was going to be this collective of children," Gershoni explained. "We asked them to write their definition of dyslexia, and to then use their 'superpower,' if you will, to illustrate their definition in whatever creative form they'd like."
The results, which can also be viewed online at www.dyslexicdictionary.com, reflect a staggering array of reactions that range from the poignantly abstract to the achingly relatable.
For Mia, a 14-year-old from Portland, dyslexia translates to "slow," as illustrated by a melting iceberg. Meanwhile, Alana, 16, of San Jose, defined dyslexia as "normal to me," and paired it with a collage showing one burst of color in a sea of black-and-white faces.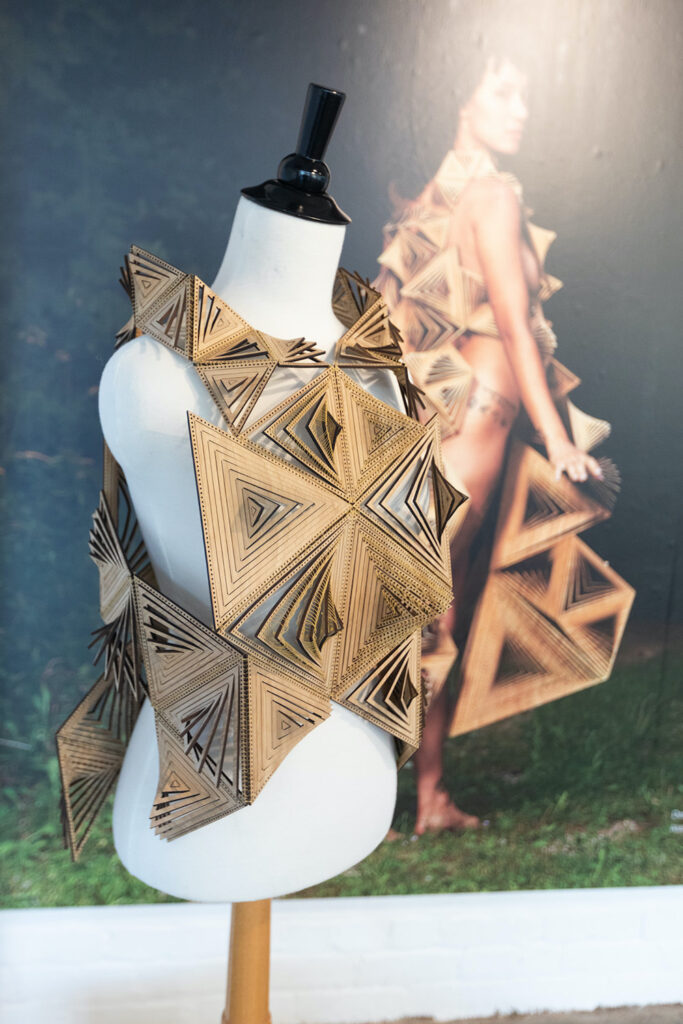 Though Gershoni concedes that he initially had no idea what to expect regarding the level of participation he might get, he found that "dozens and dozens" of new postcards continue to arrive each day.
"Each individual postcard is amazing," he said, "because here's this 13- or 11- or nine-year-old child, and you can tell by the sheer quality that they've spent hours working on it. The definitions of the word have been tremendously moving too. We have hundreds of these postcards now and they're displayed equally, just like every artist in the show."
Following the closure of "Dyslexic Dictionary" at Arion Press Gallery, Gershoni hopes to expand the postcard project to classrooms across the country and eventually, internationally as well.
Potential participants need only print out a blank form, decorate it as desired, and then scan or mail it back. Gershoni believes there's great potential to build on an archive already rich with hundreds of unique postcard submissions.
"Our goal is to continue this and to make it available to all," he confirmed. "I just want to spread the love and make sure people can express themselves in the best way possible."
DYSLEXIC DICTIONARY run through December 28. Arion Press Gallery, SF. More info here.