Digable Planets' debut album Reachin' (A New Refutation of Time and Space) was released on February 9, 1993. It is now 30 years old.
The drop came at a time when group members Ishmael "Butterfly" Butler, Mariana "Ladybug Mecca" Vieira, and Craig "Doodlebug" Irving were nourishing the era's rise of hip-hop. Following in the footsteps of Prince and The Revolution, this group put out a multi-gendered collective voice that spoke directly to Black ffolkes, and those who identified with the culture in general.
Ladybugsʻ measured, surgical flow gave balance to Butterflyʻs spoken word and Doodlebugsʻ Five-Percenter mathematics. Reachin' took a bouillabaisse exploration route, marked by a bohemian, free-jazz sound collage that was released at the height of Generation X's vinyl fixation.
Ish collected samples from his "Dad's shit," as he called it—Eddie Harris, The Last Poets, and Bohannon—and turned them into '90s boom bap modernity. These fly core sources laced out an arrangement to ponder, with bits of Idris Muhammad "Loran's Dance" here, drum hits from The Honey Drippers ova there. Digable Planets' transformational bars also recognized people's civil right to choose whether or not to have an abortion in their 1993 track "La Femme Fetal." DP put its instrumental foundations to work in the service of think-y tangents and no-nonsense protests.
Over time, the group's outlier leanings became mainstream. But from the start, Black and other record buyers supported DP financially. Digable won a 1994 Grammy for the generation-defining anthem "Rebirth of Slick (Cool Like Dat)" while Nirvana's grunge cats were still saying "I think I'm dumb." "Rebirth" was such a head-turning song—the finger snaps, the bassline, the horn lines!—that it still commanded resonance in the late aughts, when it was used for a Tide commercial. The underground could be heard at the Target check-out line. Progress comes in all forms …
Planets, who carried a bit of ATCQ and De La indie energy, opened for Sade on the group's first national tour, which featured King Britt on the decks. Britt, invited by Ish, worked with the group for two and a half years, during which it rose to global fame. He referred to the era during a Q&A with 48hills as an "epic time."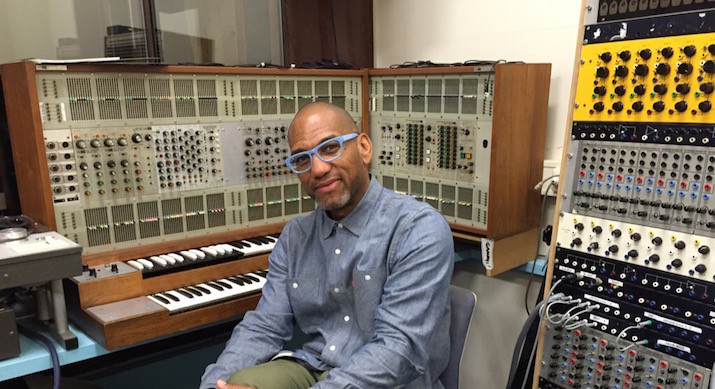 Currently an assistant teaching professor in the UC San Diego music department, Britt teaches undergraduate course "Blacktronika: Afrofuturism In Electronic Music." He's told the press that the academic world has largely missed the history of pioneers of color in electronic music. Dieter didn't come up with techno by himself in Berlin.
"I'm like, 'Wait, there's no voice in academia,' House, drum and bass, Detroit techno, the LA beat scene, all of it is extremely important to the advancement of where electronic music is now," King Britt told The Wire in 2021.
On the heels of the announcement of a string of dates for the 30th anniversary tour of Reachin', King Britt educated us on his early '90s experience with Digable Planets in an interview.
48HILLS Hi, King Britt. We just wanted to ask a few quick questions about the 30th anniversary of Reachin' ( A New Refutation of Time and Space). You were Dig Planet's DJ for two and a half years. Could you describe the cultural landscape that surrounded that tour, where you were in your career, and how things progressed from grassroots to Grammys during that time?
KING BRITT Yes. Epic time.
So, I was in my hometown of Philadelphia, working as a vinyl dance music buyer for Tower Records, DJing internationally and locally, and had a groundbreaking club night in Philadelphia called Back2Basics along with DJ Dozia. Later Questlove joined, and Cosmo Baker.
During this time, there was a large movement globally happening with the emergence of the British Acid Jazz scene and bands like Brand New Heavies and Jamiroquai. The reason this is significant is that these scenes— Brass in LA, Giant Step in NYC, Back2Basics in Philly, UFO in Japan, and Talkin' Loud club night in London—were incorporating the DJ along with the band. DJs as instrumentalist, and member of the bands. This started to lay the blueprint for many new groups coming out.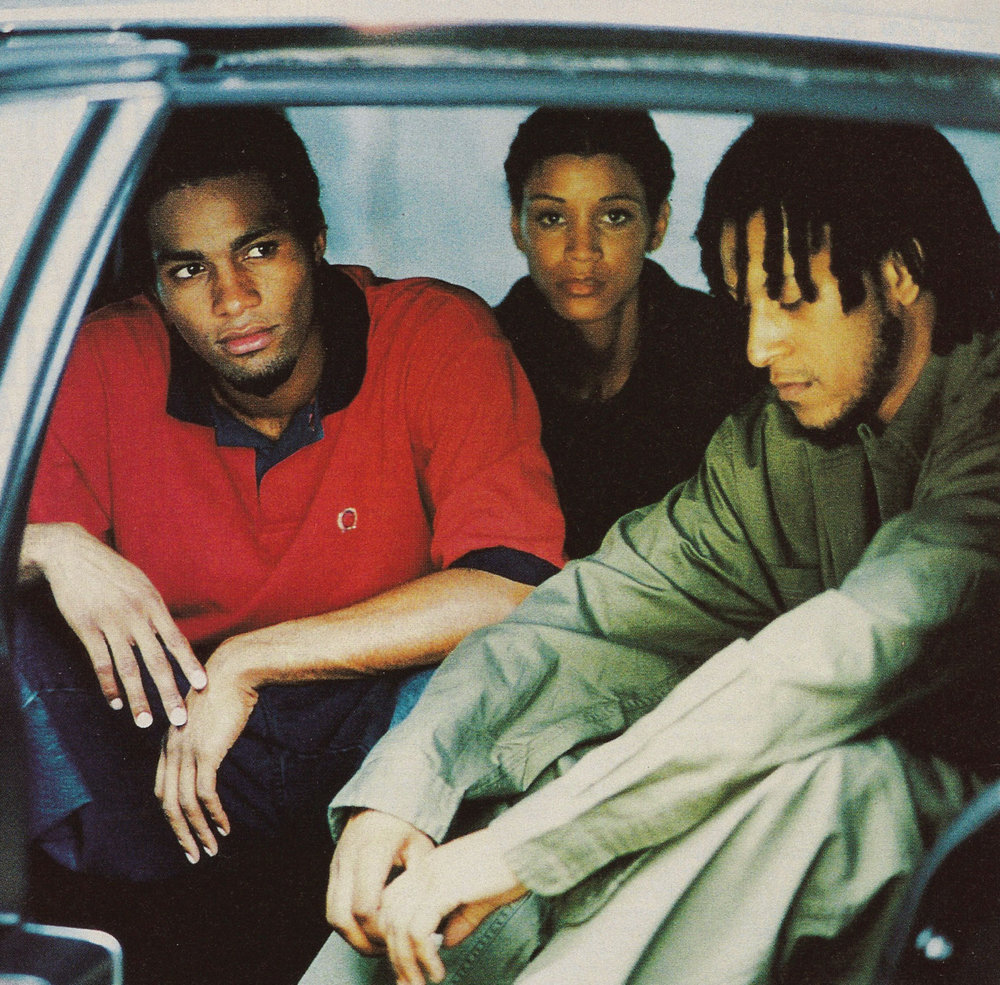 I met Butterfly (Ishmael) at Tower Records, where he was looking for a rare funk album. We hit it off instantly and I invited him to the club to hang. During this time he played me the demo for Digable (which was different than Reachin', although many songs made it to the final cut) and I was blown away. He asked me to join the group, but I was focused more on house music at that time and declined. Later, he asked me to join as a member of the band as the DJ. This was an epic moment. This is before the technology that we have now, so there were so many wild situations, especially using acetates during the first half of the first tour, because they aren't meant to scratch on.
Soon, we got vinyl made of only the programmed samples and beats, which I would cut in or begin songs with, and the band fell into the song.
This was one of the best times of my life. I had so much experience going into it from our still-running Back2Basics night, but learned so much on the road. Most of all, how to truly improvise as a DJ within a band context.
48HILLS When did you realize that this project would become not only popular, but also culturally significant?
KING BRITT Day one. Ish's demo (which to me is closer to Shabazz Palaces, in terms of sonic exploration) is to this day mind-blowing. Also, the socio-political context of the album took things to a whole other level from many other groups at the time.
48HILLS Lastly, do you have any amusing stories about being on the road with Dig Planets during this stretch?
KING BRITT There were so many it is hard to keep track, but the funniest was playing at a New York outdoor venue when we were opening for Sade. One of the windiest days of all time. Remember, there were no CD turntables yet. The wind took the vinyl off of the turntables and they flew away.
We looked at each other like, OMG. Luckily we had many spares but that moment was one of the scariest and funniest to me.
Check out the upcoming gigs for Digable Planets' 30th anniversary of Reachin' tour here.