On the 24th anniversary of their career-defining Things Fall Apart record, it took the collapse of an entire airline to secure the world-famous The Roots' performance in San Francisco; however, a sold-out Masonic venue would most likely have happily paid Southwest Airlines for that situation to repeat itself.
Due to Southwest's technological malfunction at the end of December, thousands of flights were canceled, forcing the Tonight Show band to postpone their performance from December 29 to February 23.
Attendees, therefore, forged all the puddles, sleet balls, and treacherous winds firing off baseball and fashionable caps at peculiar angles across from Grace Cathedral on an eve when it would rain (remember that whole snow-watch business). And not even a monsoon could stop The Roots from showcasing one thing.
This band got better.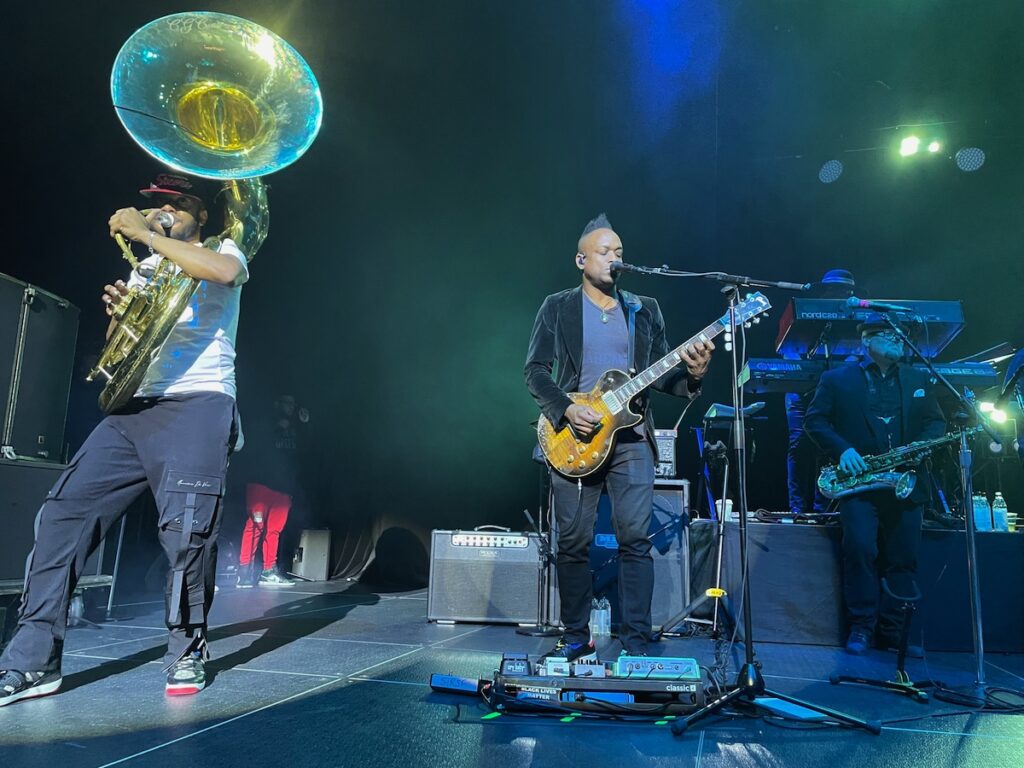 Not that they ever did anything wrong. The last time I saw them perform live was at Maritime Hall, 20 or so years ago. Common joined them for that show, and it was unquestionably a backpacker fantasy scene. They even included a section of Miles Davis' Bitches Brew at one point.
Fast forward, with a significant televised day gig, an Oscar for Questlove, and Black Thought fresh off a stellar record of collaboration with Danger Mouse, Cheat Codes—which boastfully shows what a 50-year-old emcee can do. I should have anticipated this.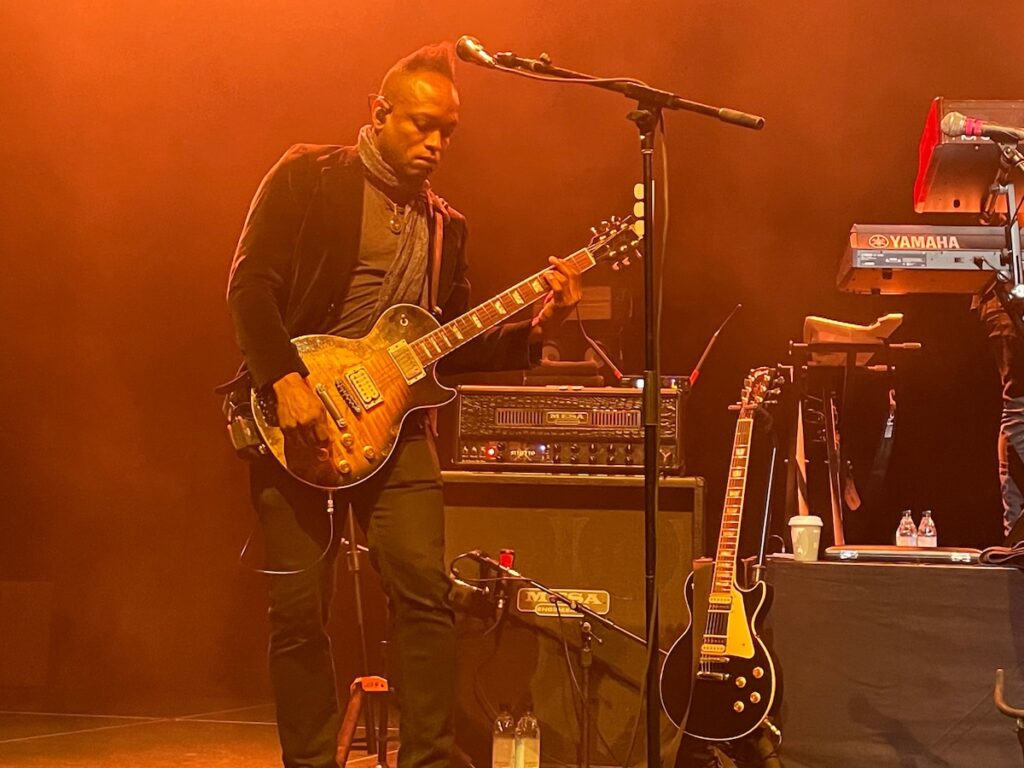 They laid the groundwork for even the least knowledgeable music fan to play sample-by-numbers with a set that started with heavily repurposed funk and disco arrangements from Trouble Funk to Kool and The Gang oldies, then stepped up in tempo, and the band singing these tunes, right into Donald Byrd's "Think Twice".
Following that enjoyable lesson, the Roots devoted about 30 minutes to timeless hip-hop tracks, including from BDP, De La Soul, and golden age classics, for an endorphin rush. They then dove into their repertoire with "Proceed," "What They Do," and "Dynamite" before resuming the funk with James Brown's "In The Jungle Groove" and the JBs' "Gimme Some More"—Questlove controlled all the drum beats made famous by John "Jabo" Starks and Clyde Stubblefield.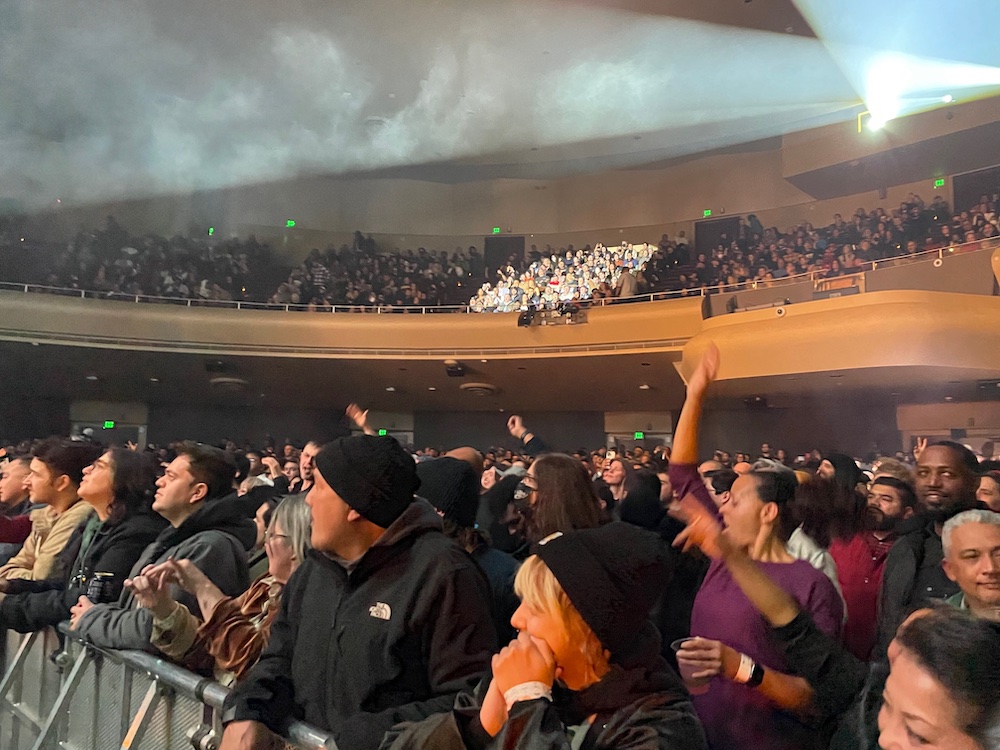 The crowd represented The Bay Area in its best light—people who know how to behave, look and smell nice, have fun, show respect, receive love, and get down. Couples on dates kept things intimate by cup-caking. While guys hung with their doods, slapped backs, recited lyrics, exchanged dap, talked shit, clinked glasses, and cheered the band on stage, that saw them. Pools of ladies-night crowds oohed and aahed to "You Got Me" as they sang along too.
When the band slid into the Main Source classic "Looking At The Front Door" (that's my shit), suddenly I was rapping along with Black Thought while taking pictures and bobbing my head so much that I may need a future chiropractic adjustment. I finally get it. This band is a salve, a time machine, removing the pain away from a battered and downtrodden city.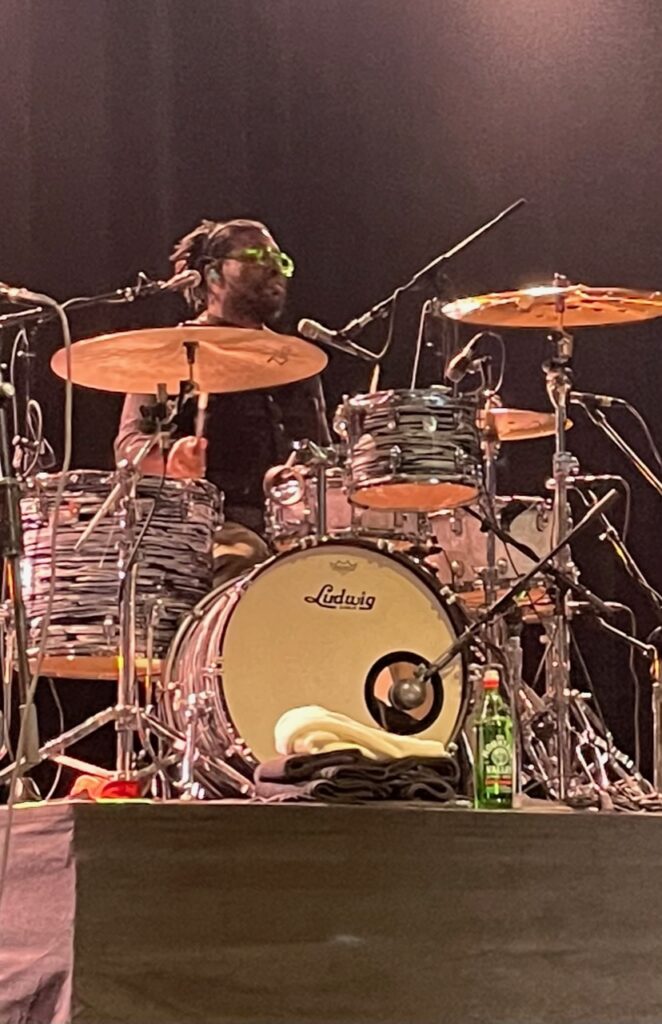 With a bassist who could compete in the Olympic long jump trials, a keyboard/keytar player, Captain Kirk Douglas on guitar, Black Thought leading this constantly moving interactive stage show, and Questlove providing the backbeat to this two-and-a-half-hour nonstop feel-good machine are all visible as I stared out at the venue completely transfixed in a state of absolute synchronicity. Hip-Hop, the elder statesmen, brimming over with the spirit of love while retaining every last bit of the funk.
Rest in Peace Dave "Trugoy" Jolicoeur.