Dan Strachota, the general manager and booker at Rickshaw Stop, and his friends founded Bardot A Go Go (Fri/14, Rickshaw Stop, SF), a dance party based on a particularly sharp aesthetic, 25 years ago. Marking Bastille Day every year, the party has a miniskirted, go-go booted, groovy retro appeal that slices through the deluge of trendy dance parties based on Taylor Swift, Harry Styles, K-Pop… and I believe I saw an advertisement for a Shrek rave a few months ago? (No judgment, just a shrug emoji on that.)
The wildly popular party continues to look back on the golden age of French pop-rock-disco—think Serge Gainsbourg, Jacques Dutronc, Francoise Hardy, Brigitte Bardot—while feeling like something beaming in from an alternative future. And DJs DJ Brother Grimm, Pink Frankenstein, and Cali Kid are still at the helm.
"For why we've lasted this long? It's just unlike any party in town," Strachota told 48 Hills. "There just aren't many '60s-minded dance events, unless they're at small places like the Knockout. And this music is just so unique—goofy and raunchy and fun. I still get a thrill when people start singing along in French, or when we all go nuts to "Ça Plane Pour Moi."
In 1995, Motel Records reissued Vampyros Lesbos, a soundtrack to a 1968 German/Italian B-movie that took over underground music. No matter what genre you associated with—hip-hop, electronica, grunge, indie rock–this soundtrack dominated conversations at house parties, Mission dive bars, coffee shop talk on Valencia, and soliloquies from wanna-be Tarantino blabbermouths.
It was off the chain, and included this prime number:
Yes, "The Lions and The Cucumber" track was featured in Jackie Brown by Tarantino, but I first heard it sampled on a white-label hip-hop instrumental comp by The Beat Nuts, distributed by FatBeats.
I'd worm it in and out of hip-hop or any type of set for dancefloors with above-average IQs that yearned for everything NOT on the radio. From there I chased down the actual 1968 soundtrack 'cause I had to have it.
So ultramodern were its sounds, so bold, to the point of quirkiness, was its vision that it became a cult hit, spawning a New York City club that Strachota attended.
Vampyros Lesbos arrived at the height of a rash of soundtrack reissues, many of them great albums from forgettable films—which soon became a playlist for a new SF party.
"Johnnie, Alan, and I volunteered at KALX for many years. Around 1997 there were a bunch of reissues of Serge Gainsbourg CDs, plus foreign imports of Jacques Dutronc and Brigitte Bardot, which we all played on the radio. And then I went to NYC and saw this guy DJ Franco spin at a regular club—and it totally blew my mind," said Strachota. "I was a '90s indie-rock introvert but this was music I could dance to. It was silly and upbeat and there was no wrong way to move to it.
"Anyway, I came home and pitched it to Johnnie, who was a long-time Francophile and he brought it to Alan, who knew everything '60s. They also drafted Alec Palao, a local legend who helped put out a billion Ace and Rhino '60s comps."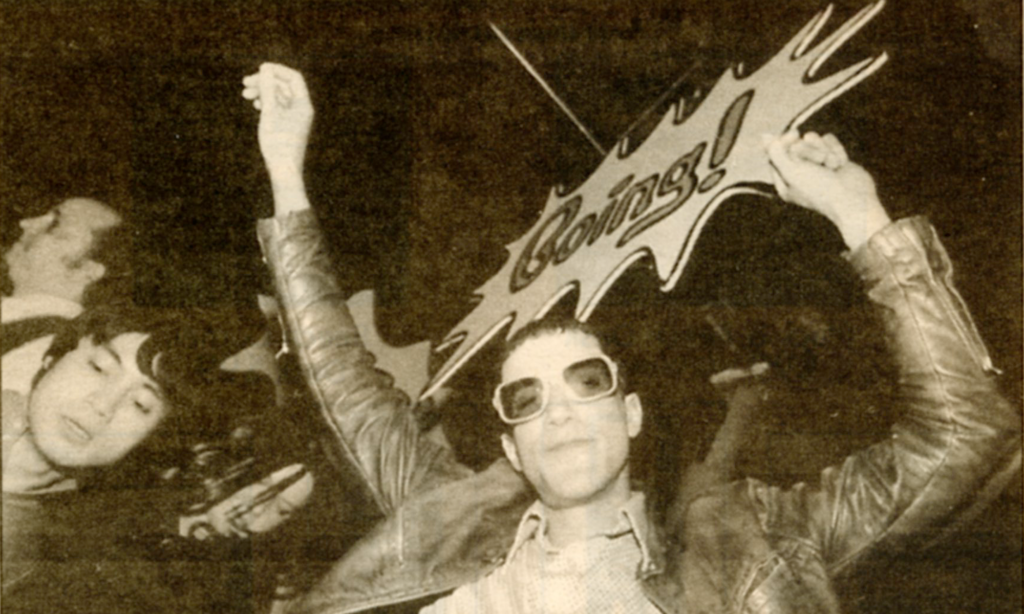 Bardot A Go Go started at North Beach's Club Cocodrie in 1998, Strachota says, and had a great run there before "moved to the swankier 330 Ritch around 2001 maybe (my brain gets foggy). I still recall an epic night during the first dot-com boom when there was a line two blocks long to get in."
"Rickshaw Stop opened in 2004, and I started throwing parties and booking shows there and naturally brought Bardot along (we also unearthed a pic of one of the original parties where the Rickshaw's owner can be seen getting down on the dance floor). People in this town still love to dress up and still love to dance, even if they don't quite know the songs. Plus they love a fun hairdo, and we still give those away for free to early arrivals."
BARDOT A GO GO BASTILLE DAY 25TH ANNIVERSARY PARTY Fri/14, 9pm, Rickshaw Stop, SF. More info here.