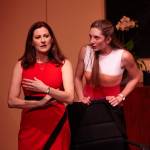 3Girls Theatre Company's latest dramatizes double standards in the workplace, with high stakes but a limited scope.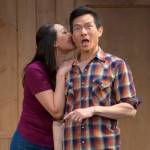 Qui Nguyen's exuberant comedy at A.C.T. presents the Vietnam War from the point of view of the refugees who fled to America.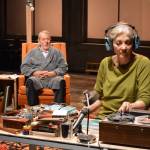 A world premiere at Magic Theatre brings strong performances, and a surprisingly different ear, to the stage.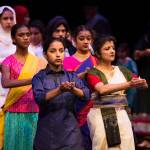 EnActe and Noorani Dance Company's new piece relates many haunting tales from when India and Pakistan were forcibly separated by the British.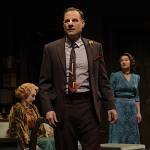 1941 play at Berkeley Rep makes for gripping theater, and poses prescient questions about power, politics, and sacrifice.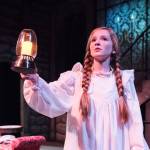 With outstanding young lead Katie Maupin, 42nd Street Moon's production of this classic has charm -- and lovely voices -- to spare.
A new opera purports to tell the overlooked stories of women and people of color during the Gold Rush. How close does it hew to facts?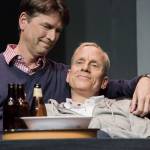 Larry Kramer's searing 1985 play about the dawn of AIDS melds anger and anguish into powerful theatre -- and remains sadly timeless.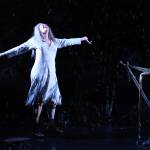 "The Eva Trilogy" at Magic Theatre follows a prickly, fascinating woman's lifelong journey to shake off a Catholic childhood.