Stories about Spring Gala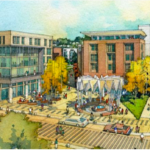 ... plus the Police Commission and the POA -- and a huge development on the largest piece of available public land in the city.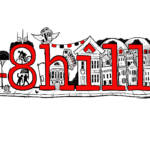 We need your help to keep publishing essential stories: Your donation goes directly to local journalists and keeping the site going.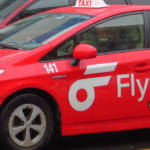 Load the taxi-hailing app on your smartphone for a bonus refreshment at Thursday's party.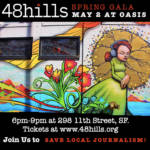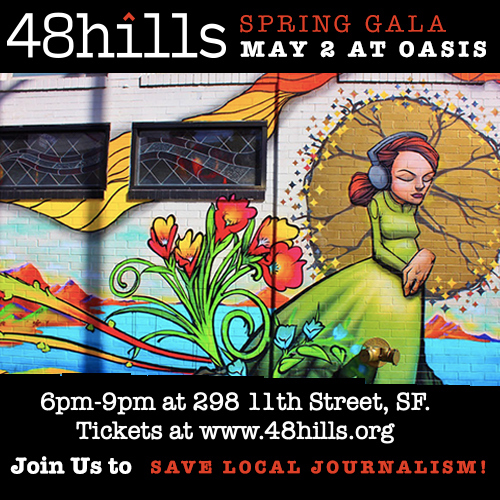 Join us May 2 to honor the Anchor Steam union organizers, hear from Martin Espinoza, Deepa Varma, and Davey D -- and keep community-based local journalism alive.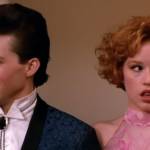 2 Blocks of Art, SF.Mutek, Hot Chip, AI Cephalopod, Cinco de Marr-o, MorMor, and more arts events this week.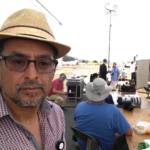 The Santa Rosa Press Democrat reporter and Bay Guardian alumnus joins us, with special musical guests the Turnaround. Come out!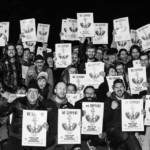 Join us at Oasis to celebrate the power of workers and local media.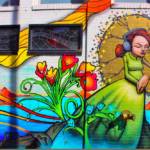 On May 2, help independent, progressive journalism survive—and have a great time.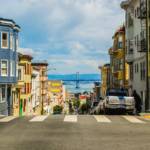 Tell us what you want to read more of—and spread the word about our site!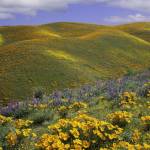 Fun, food, and important support for a free press: Wednesday, May 3, 6pm-9pm at the Stud Bar