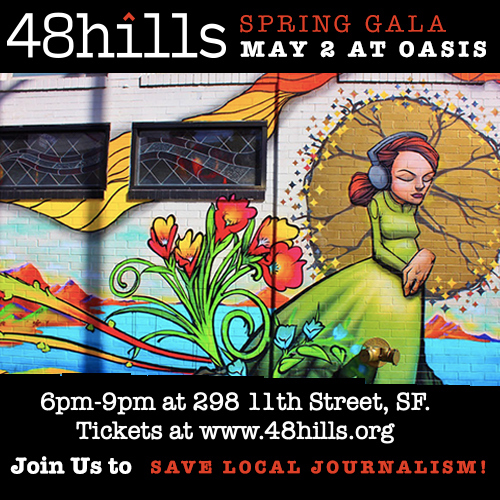 I went to bed June 13, 2013 wondering if I would still be the editor of the San Francisco Bay Guardian in the morning.
I'd been in that job, in one version or another, for about three decades, under founders Bruce Brugmann and Jean Dibble.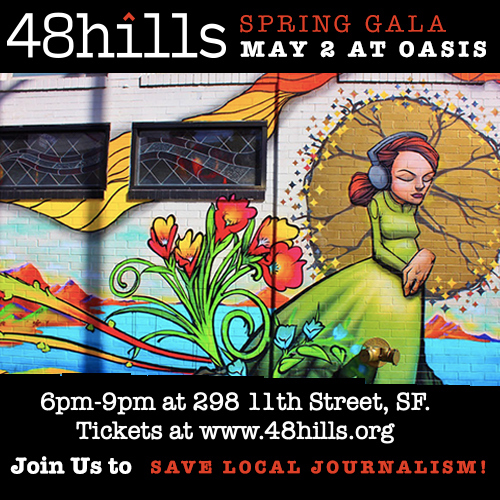 But the paper had been sold and I'd had an argument with new management that day about staff cuts – the new owner wanted to cut half the editorial staff, and I said I wouldn't do that, setting up a conflict that I couldn't win. Then the owner went off to a Giants game, and I went and picked up my kids and made dinner, and hoped I could work something out the next day.
I woke up to a midnight email saying that my "resignation had been accepted."
So June 14, 2013, was the beginning of the venture that has become 48hills.org.
I realized pretty quickly that there were no jobs for me in the existing world of San Francisco journalism, and that local journalism matters, and that local daily papers were in trouble and collapsing all over the country – and that, just as Bruce and Jean decided in 1966 that there was a need for a new model of journalism, which became the alternative press, maybe I should try something totally different.
So Marke B. and I started meeting and talking, and we decided to launch a nonprofit digital daily newspaper. I think it was Marke's idea to call it 48hills – there are 47 named hills in SF, and in the social-justice movement, there's always another hill to climb. We started raising money, and the community came through, and pretty soon 48hills launched. It quickly became part of the local media scene.
We even got national attention. The New York Times talked about us.
And thanks to you, the readers, our supporters, our community, we have made it six years. Six years – wow. I didn't know if this operation would make it a year. I didn't know if there was room for a community-supported daily in the city. And now we are well established and breaking news every day and doing major investigative reporting and cutting-edge cultural coverage.
And we want to celebrate with you.
Please: Stop by the Oasis, 298 11thStreet, this Thursday, May 2. We will be honoring the workers who unionized Anchor Steam. Martin Espinoza, Pulitzer-Prize-winning reporter; Deepa Varma of the SF Tenants Union, and Davey D Cook, who hosts Hard Knock Radio at KPFA, will be speaking. Great music, great food, a great time … I hope to see you all there.
(Yeah, it's a fundraiser. That's how we survive. We're asking $50 at the door. But nobody will be turned away for lack of ability to pay. We want you to join us as we celebrate the survival of a new model of daily journalism.)