ARTS FORECAST Hello! Did you know that we are having an some fundraising party this Thu/2, 6pm-9pm at the lovely Oasis? Please support what we do by coming out for the Sixth Annual 48 Hills Spring Gala!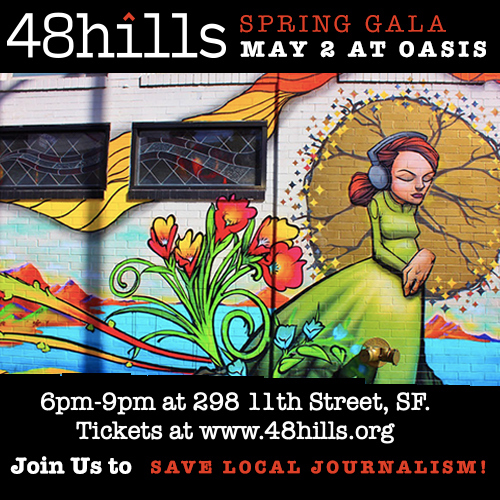 We'll have food from Best of the Bay winner La Mediterranée, music from Latin jazz quartet The Turnaround, guest speakers including Pulitzer-winning journalist Martin Espinoza from the Santa Rosa Press Democrat and Deepa Varma of the SF tenants Union, plus drinks and more!
Come out for this special evening and help keep media independent. Thanks for all your support! Get tickets here.
UPCOMING ARTS EVENTS
THU/2-SUN/5 MUSIC/FESTIVAL SF.MUTEK We have a techno festival! (That also includes digital art, forward-looking food programs, panels, speakers, and much moor from the word of electronic creativity.) Taking place in various venues, from the planetarium at the Cal Academy of Sciences to a nightclub near you. This is the second installation of the Mutek juggernaut, which started as an experimental electronic music festival in Montreal 19 years ago. Various venues and pricing. San Francisco. More info here.
FRI/3 NIGHTLIFE NEW WAVE PROM The New Wave City party has been around for almost three decades—nearly old enough to ground you for sneaking out with your Duckie date to this annual tradition. There's prizes, prom queens, tons of hairspray, and of course '80s tunes galore from DJs Shindog and Andy T. Dress code? "Prom attire encouraged but not required—while we expect a dazzling array of prom wear, we strongly encourage any punks, burnouts, or nerds to attend as well." 9pm-2am, $15 advance, $20 at door. Verdi Club, SF. More info here.  
SAT/4 ART/FESTIVAL 2 BLOCKS OF ART A free event that fills the Sixth Street Corridor with vibrant colors, and highlights the already buzzing scene. Bringing together 75 artists and 20 locations writhing two blocks, "the art walk will feature a range of exhibits and live performances in galleries, bars, restaurants, coffee shops, and various other storefronts—even a laundromat. And with many well-known arts organizations in the area, the event includes beloved galleries and theater: 1AM, Bindlestiff, Little Raven and SF Camerawork." 1pm-5pm, free. Sixth Street between Market and Howard, SF. More info here. 
SAT/4 MUSIC MORMOR I fell hard for this mysterious, very chill-soul musician when he released divine tune "Heaven's Only Wishful" last year—he's followed that up with an EP that drifts through pop and blues in a very unique, post-rock way. He'll be here with Duendita. 8pm, all ages, $16-$18. Swedish American Music Hall, SF. More info here.  
SAT/4 ART IF AI WERE CEPHALOPOD IT WOULD HAVE THREE HEARTS AND SEE WITH ITS SKIN. Heady, wonderful stuff here: "A new multi-channel video installation by the collaborative artist 0rphan Drift (Ranu Mukherjee and Maggie Roberts), which explores fictional relationships between human, animals and synthetic entities, in order to imagine possible future embodiments and forms of consciousness. Drawing upon Embodied Cognitive Science and Radical Anthropology, the artists ask what paradigm of "intelligence" we presuppose in the development of Artificial Intelligence, implicitly challenging commonplace assumptions about what it means to be human as distinct from other forms of life." Show runs though June 8. Opening reception Sat/4, 6pm-9pm, free. Telematic, SF. More info here.
SAT/4 NIGHTLIFE CINCO DE MARR-O "The Smiths and Mexico go together like a hand in glove, so it is it really so strange that we pay homage to The Smiths and their hits on this holiday?" The night before the celebration/shitshow warm up with the monthly Club Leisure dance party's combination of Britpop, Northern Soul, and other UK styles—and tons and tons of Smiths. 10pm-3am, $7. Cat Club, SF. More info here.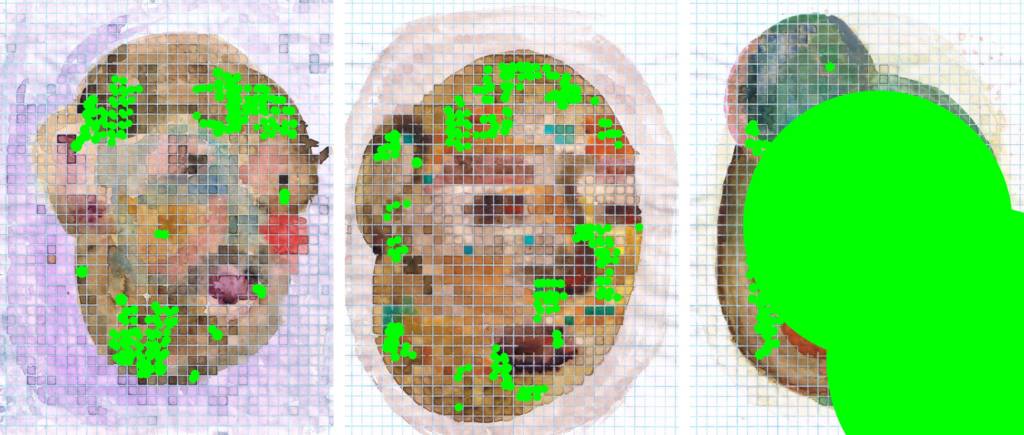 SAT/4 ART SYSTEM FAILURE "System Failure presents work from a diverse group of media artists who explore ideologies of disruption, critique the social and political effects of technological breakdown, and tactically produce errors by building tools that are never meant to function. Collectively, these artists remind us that often failure isn't a bug, it's a feature, and that often the biggest problems are built right into the system." Featuring work by Xandra Ibarra, Demian DinéYazhi', American Artist, and many more. 5pm-8pm, free. Minnesota Street Project, SF. More info here. 
SAT/4 MUSIC HOT CHIP The lovely August Hall is celebrating its first anniversary by bringing in the UK kings of electronic cute-neediness, Hot Chip—performing live and the following up with a DJ set at an afterparty in the same venue. It's going to be complicated and awesome, kind of like Hot Chip's music. Show 8pm, $45. Afterparty 11pm, $25. Combo ticket $60. August Hall, SF. Tickets and more info here.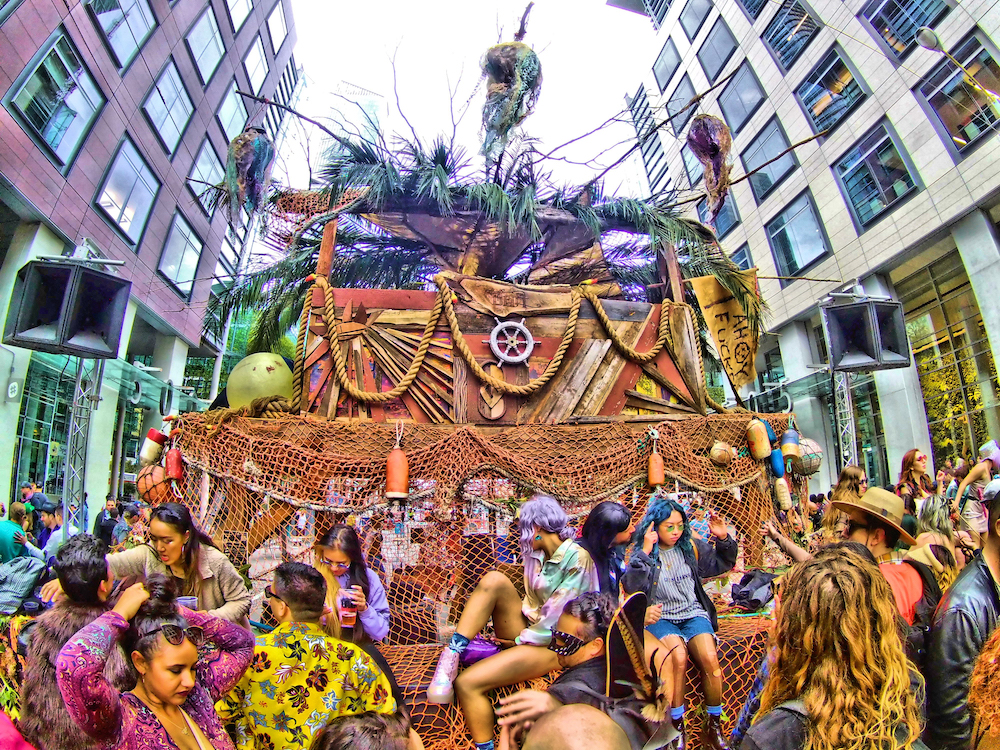 SUN/5 FESTIVAL HOW WEIRD STREET FAIRE Giggeldygoolgolymucks! Zounds! It's the annual free festival that combines some quintessentially San Franciscan things—Burning Man, steam punk, cannabis advocacy, raving outdoors, thigh-high fun-fur boots—into a huge outdoor orgy of sights and sounds. Some super-inventive stages and special areas this year keep it fresh for the Faire's 20th anniversary. Noon-8pm, $15 advance/$20 at door. More info here.