LIT The world is flaming on Twitter, your friends are frothing on Facebook, and, well, let's just say online political discourse in this precarious global moment is a bit… fraught. It's time to take a breath and gather together — in person, in real life — with several hundred fellow dreamers-into-activists and reach, not for the keyboard, but for a better, more humane society.
"This year has brought many hundreds of thousands of people to the streets to defend immigrants, fight for healthcare for all, defeat a Muslim ban, and provide a powerful voice against the racism, mysoginy and homophobia that brought Trump to office," the organizers say. "This is the spirit that the Fourth Annual Howard Zinn Book Fair (Sun/19, 10am-6pm. $5 suggested donation. City College, Mission Campus, SF) celebrates as we envision what 'The World We Want,' might look like."
HBZF is inspired by the great peoples' historian, who described himself as "something of an anarchist, something of a socialist. Maybe a democratic socialist," and who passed away in 2010. The Book Fair has grown to more than 60 exhibitors including everyone from Rainbow Cooperative and Social Justice Journal to Jacobin Magazine and the Revolutionary Poets' Brigade.
There's also an enormous lineup of speakers and presenters, workshops and other activities whose topics include "Loaded: A Disarming History of the Second Amendment" (presented by Roxanne Dunbar-Ortiz), "Development Drowned and Reborn: The Blues and Bourbon Restoration in Post-Katrina New Orleans," "Narrating the Anthropocene: Storytelling to Rouse Communities Grappling With Planetary Crises," "Futures of Black Radicalism" and tons more.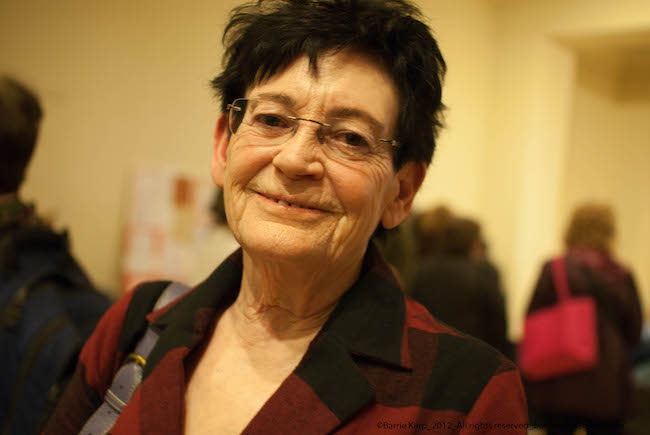 I spoke with organizers Joan Bender and James Tracy about the fair's origins, its importance as a venue of intellectual and social exchange, and this year's expansive theme "The World We Want."
48 HILLS The Howard Zinn Book Fair is on its fourth year, and has an astonishing range of speakers and exhibitors. How did it all originally come together? 
JAMES TRACY In 2014, the original organizing committee wanted a place where people from various points on the left could get away from online debates and just share ideas with each other in a little more depth. We started from the assumption that books, theory, and history were all still important and could make our actions more impactful. We also recognized that no one political tradition had all of the answers. Our first Book Fair was held at Mission High attracted about 1300 people, and we had expected about 500!
JOAN BENDER It was an opportunity to reach out to activists, writers, poets, professors, students, community groups, and to bring them together in once place, united by their vision of grassroots struggle from below and fighting for a better world. There wasn't really another event like this in San Francisco and we are proud that we are making it an annual event.
JAMES TRACY The Fair is organized literally on the floor or the Green Arcade Bookstore. Our current organizing committee includes people from AK Press, Haymarket Books, and the Labor and Community Studies Department of CCSF. We kinda spun out of several different projects — the Voices of the People's History events, and the Avanti Popolo reading series at City Lights. A lot of the initial conversation and ideas came out of drinking coffee with Roxanne Dunbar-Ortiz.
48 Did you personally know Howard? 
JB Most of us organizing the Howard Zinn Book Fair did not know Howard Zinn himself, but knew him through his writings, especially "A People's History of the United States," which many people read in high school or college. Also, some of us have participated in or watched Voices of a People's History which gives public expression to the freedom fighters from our past and present, and seeks to educate and inspire a new generation working for liberation and justice. 
JT I met him once at the National Association of Street Newspaper Conference in Boston. The door to the auditorium he was going to speak at was locked, and he just held court hanging out with a bunch of homeless and formerly homeless activists, not only answering questions but asking a bunch of questions about their activism.
I'll always remember when one woman shared that she had organized a successful campaign that resulted in free bus passes from families moving from welfare to work. One gentleman in the crowd yelled out that this campaign was just 'reformist' and that she needed to fight for socialism. Howard shut that down quickly and said "Son, big revolutions come out of small ones." With a really stern look. When we finally got into the room he helped set up the chairs and tables. When he finally took the stage, he opened with "I feel really at home here," and started talking about the history of organizing for housing.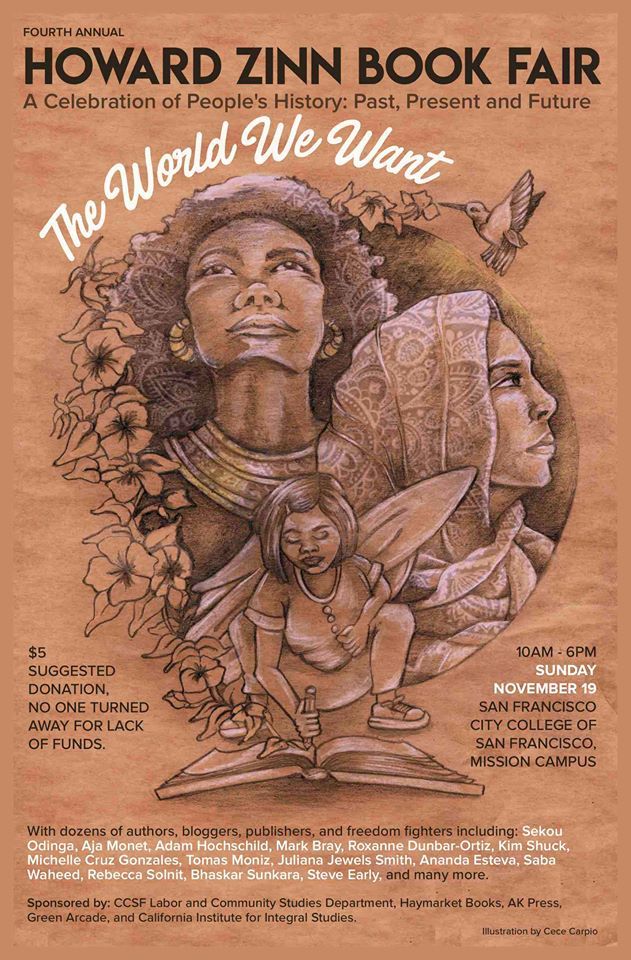 48H What is particularly new or strikes you as especially interesting this year at the fair?
JB This year's lineup has sessions covering a wide variety of timely and important topics including the rise of fascism, the fight for healthcare, the economy, the role of the Democratic Party, the relationship between electoral politics, and building the Left. Something that is especially exciting this year are the sessions devoted to celebrating the 100th Anniversary of the Russian Revolution. It's not every year that we get to commemorate such an incredible exercise in mass democracy! Another notable speaker is Sekou Odinga, a former Black Panther and recently released political prisoner.
JT We're also really happy that the Center For Political Education is providing the Black Reconstruction in Our Times track — updating the ideas of WEB Dubois for today.
48H This year's theme is "The World We Want" — why do you feel this is particularly poignant, and how is it reflected in the Fair?  
JT We keep seeing dynamic and powerful moments such as the mobilizations to defeat the Muslim ban, the Women's March, and the confront the fascist movement. We're trying to create a space where people can ask what it might look like if the same forces weren't just playing great defense. That's going to take gathering those who want to work within and outside of the system to create strategy together. History is a powerful tool. If we use it correctly, we don't have to start over again every few years. That's the main lesson of the History From Below tradition. 
JB As Trump passes the one-year mark of his presidency, millions of people are looking for a way to fight back against his all-out assault on the rights of women, people of color, the LGBTQ community, immigrants, and the working class as a whole. Now is the time for collaboration and coalition building among those who are committed to turning the tide on Trump's reactionary political agenda, and the HZBF is the place for us to come together and figure out how to build a better world: the world we want. At the HZBF this year, we've  dedicated sessions to this theme like "The Economy We Want," featuring local activist Alessandro Tinonga and George Lakey, author of Viking Economics. The HZBF is a really important event for the Bay Area left — this year more than ever. And our theme reflects this.
A better world is possible, and talking to each other about what that world might look like is the first step to achieving it.
HOWARD ZINN BOOK FAIR
Sun/19, 10am-6pm, $5 suggested donation (NOTAFLOF)
City College, Mission Campus, SF.
More info here. 
Rent your neighbor's car on Getaround. Sign up today, and enjoy $50 off your first trip: http://get.co/48h. [Sponsored]