We are now in that time of year where for many, going to the movies means finding something "suitable for the whole family." Ergo this week brings Dwayne Johnson, Kevin Hart and Jack Black in Jumanji: Welcome to the Jungle, a fantasy adventure which is expected to be huge despite early word that it is possibly even worse than the Robin Williams movie it remakes. Much more of a commercial gamble is The Greatest Showman, that very rare thing today—an original movie musical—starring Hugh Jackman as P.T. Barnum, with Michelle Williams, Zac Efron, Rebecca Ferguson and Oakland's own Disney-groomed Zendaya in support roles. (It is not, rather strangely, connected at all to the widely successful 1980s stage musical Barnum.) There's will also inevitably a whole lot of singing, as well as girl power, in Pitch Perfect 3. 
Elsewhere, the year-end march of award hopefuls continues with famed TV writer Aaron Sorkin's Molly's Game, his big-screen directorial bow. It's dramatized true story, with Jessica Chastain as a sidelined Olympic skier who turned her intensely competitive nature towards orchestrating extremely high-stakes, questionably-legal poker games. Slick and extremely garrulous in the Sorkin style, it's this year's Portrait of a Winning Asshole, in the tradition of Wolf of Wall Street and The Big Short—except this time the asshole is a woman! Yay? Laden with showy speeches (at one point Kevin Costner arrives to basically deliver the entire movie's psychological depth in checkoff-list form), it ends on perhaps the emptiest note of Inspirational Uplift ever. But it's still more fun than The Post. 
Those looking for family-unfriendly entertainment with no redeeming social consciousness whatsoever will get the gift of Father Figures, a slab of raunchy R-rated comedy in which Owen Wilson, J.K. Simmons, Christopher Walken, Ed Helms and others are men behaving badly. 
But if I were you, I'd go see something among the below instead: 
DOWNSIZING 
Struggling heartland couple Paul and Audrey (Matt Damon, Kristen Wiig) are chasing that American Dream, but not getting any closer. In this seriocomic fantasy penned by Alexander Payne and his usual writing partner Jim Taylor, they mull the titular option: Being scientifically shrunk to minute size, in which form they'd enjoy the relatively luxurious life their modest savings can bankroll in a specially designed Lilleputian community. 
Gradually moving from quirky social satire to something more weighty—even addressing such topics as income inequality and global warming—this is not another home run from the director of Election, Sideways, The Descendants, Nebraska and so forth. But it's a welcome if mixed-bag leap of the imagination that is never dull, and ultimately quite rewarding. Perhaps the oddest duck amongst 2017 Christmas releases, Downsizing is refreshing for the risks it takes, and for the thoughtful sociopolitical commentary it pulls off within a rather soft-edged whimsical concept. Opens Friday at area theaters. 
ALL THE MONEY IN THE WORLD
No doubt more curiosity will be directed at this year-end release, however, if only because of the bizarre high-profile circumstances that engulfed its completion: When Kevin Spacey became persona non grata due to umpteen sexual harassment accusations, director Ridley Scott re-cast his part… in the already completed movie. Nine presumably frenetic days were spent filming Christopher Plummer (who says he was semi-prepared anyway as an early candidate for the role) as wealthy, miserly industrialist J. Paul Getty in a drama about his grandson's kidnapping for ransom in 1973. Michelle Williams again, Mark Wahlberg and Charlie Plummer (no relation) also figure in the cast. 
Will the last-minute rehaul complicate Scott's usual meticulous craftsmanship? Money wasn't press-screened in time to provide an answer. Still, his fascinating true story has got to make for a better movie than his profoundly disappointing recent Alien prequels. Opens Friday at area theaters.
I, TONYA
Yet another ripped-from-headlines tale… yeesh, can't Hollywood do anything but docudramas and sequels anymore? (Hats off again to Downsizing.) However, there is plenty to like about Suicide Squad's Margot Robbie as Tonya Harding, the Olympics-aspiring US figure skater who notoriously was involved—to what degree is still murky—in an attack on rival skater Nancy Kerrigan. 
Director Craig Gillespie and scenarist Steven Rogers' film gets a little too cute at times with winky fourth-wall-breaking and other gimmicks that feel second-hand. Yet like The Disaster Artist, this is a comedy about hapless real people that nonetheless ultimately manages to avoid ridiculing them. Robbie is terrific as the fiercely determined, not-especially-likable heroine, and Allison Janney is terrifyingly good as her monstrous stage mother. I, Tonya finally does have its cake and eat it too: It gets us to laugh at "white trash" culture, yet also underlines how hard it can be to transcend just such class divisions in our supposedly "classless" society. Opens Friday at area theaters.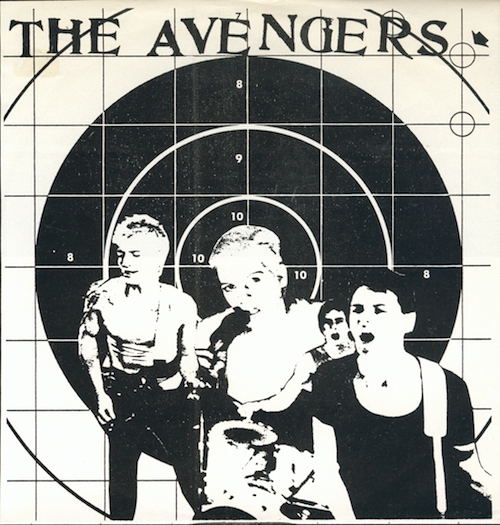 SF PUNK FILM SERIES: IN THE MOMENT
Surely Tonya Harding would have been happier if she hadn't been pushed into a "princessy" competitive arena and had instead been allowed to flaunt a mohawk and slamdance to the Misfits. This kickoff program to a four-part series at the SF Main Public Library features "shorts and clips from 1977-1980," presented by the San Francisco History Center's SF Punk Archive. It will include archival performances by local punk legends The Nuns, CRIME, The Avengers, Mutants, Dils and more. Further installments in the series will play Dec. 30, Jan. 6 and Jan. 10. Free, but advance reservations are advised. Wed/20, SF Main Library. More info here. 
CHRISTMAS AT THE CASTRO: IT'S A WONDERFUL LIFE AND THE SOUND OF MUSIC
On the other hand, the Nancy Kerrigans of the world can feel safe attending either of two utterly wholesome celluloid traditions at SF's favorite movie palace. On Friday it's none other than Frank Capra's deathless 1946 classic. with James Stewart as the small-town Everyman who loses all hope and gains it all back on Xmas Eve. Admit it: You, too, cry when you see this thing. And its political edge might seem a little sharper this year. A few days later, the Castro brings back the Sing-a-Long Sound of Music, which may not have a Yuletide theme—but it's got singing nuns fer Chrissakes! Life: Fri/22, Music: Tues/26-Mon/1, Castro Theatre. More info here.
CHRISTMAS EVIL
Mercifully for some, there's much less conventional holiday-revival fare going on a few blocks down in the Mission. Midnights for Maniacs presents a 100-minute director's cut of this infamous 1980 black-comedy slasher, the first but not the last horror film to feature a homicidal Santa Claus. It has been designated the favorite Xmas-themed movie of John Waters—even more so, presumably, than Santa Claus Conquers the Martians with little Pia Zadora. Sat/23, Roxie Theater. More info here.
A VERY TERRY CHRISTMAS: BRAZIL AND TWELVE MONKEYS
Striking even more of a counter-programming note are the two vintage Terry Gilliam dystopian fantasias the Roxie is screening in 35mm prints tonight. There is indeed a Christmas theme buried in the crazy quilt of 1985's surreal comic blowout Brazil, as well as Twelve Monkeys from a decade later. Jonathan Pryce plays the hapless protagonist negotiating a demented future in the former; Bruce Willis a time-tripping victim of fate (and manic Brad Pitt) in the latter. This double bill of mind-warping imagination and visual excess will render your seasonal cheer that much more inebriated. Fri/22, Roxie Theater. More info here.