PARTY RADAR We're more Carnaval than Mardi Gras folks around these parts when it comes to celebrations of … wait, what does Fat Tuesday celebrate again? But Carnaval isn't until May, and hey, considering how much of SF's population surprisingly comes from New Orleans, of course we're not going to pass up an opportunity to get dressed up and drunk. 
 Luckily, the Carnaval folks are hosting a huge Carnaval San Francisco Mardi Gras Fat Tuesday Kick-Off Party (Tue/13, 6pm-10pm, free) at 17 venues across the Mission. Its kind of like a giant block party, except it will take place in venues serving booze, which, yay!
Live samba drummers and feather-bestrewn dancers will wend their way through spots like Make-Out Room, Latin American Club, El Rio, Pop's Bar, Bissap Baobab, Cha Cha Cha, and more to brighten up your Hurricane slushie season. 
Other cute things on Tue/13: New Orleans percussionist legend Zigaboo Modaliste comes to the Chapel; there's an awesome-looking block party in the Fillmore, a neighborhood with deep roots in New Orleans; the North Beach Brass Band livens up Biscuits & Blues; and OF COURSE there is going to be a Mardi Gras rave at Great Northern with the Opel crew, why not?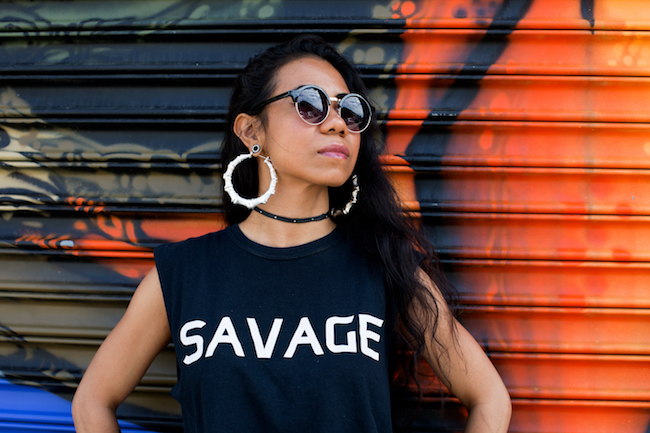 MORE PARTIES OF NOTE
THU/8 PUFF It's a monthly queer marijuana appreciation drag happy hour for everyone! Join 48 Hills and Queers Love Weed for blast of drag and cabaret performance, plus DJ Sergio and lots of news about new local cannabis products. 7pm-10pm, $5-$10 (enters you into a raffle to win cool stuff). The Stud, SF. More info here.  
THU/8 EXCISE: MILKPLANT, MAX GARDNER, MUON I love our local techno heads, and these three are superb. Excise is the record label—it just released Max Gardner's subterranean whipper "Mona Loops," for which this is the release party. On top of all that, this is a Direct to Earth party, which makes everything extra all right. 9pm-2am, FREE. F8, SF. More info here. 
FRI/9 SNEAKER Wierdo new wave and Italo disco jams from this Dresden DJ favorite, who releases some great thonking edits under his Dunkeltier moniker. With DJ Lily Ackerman and Birds of Rhythm in the back room. 9pm-12am, $10. RS94109, SF. More info here.  
FRI/9 TIJANA T Serbian DJ Tijana T sweeps in to the always stimulating Bloom party from the As You Like It crew. Do not miss opener Eris Drew, a young DJ mystic from Chicago who truly understands old school rave DNA. 9:30pm-4am, $15. Monarch, SF. More info here. 
FRI/9 JONAH SHARP SF techno legend who freaked out the world as Spacetime Continuum celebrates the sixth anniversary of the Pulse Generator party, with Equilet in tow. 10pm-2am, $5. Underground SF. More info here. 
FRI/9 ANNA MORGAN Very excited about this free party, an SF pre-launch for Costa Rica's Envision Festival. NYC's Morgan (appearing here with global bass maven Thornato) "highlights urban diaspora stories while catering to dance enthusiasts, spanning genres from jungle and footwork to halftime, hip-hop and house," setting the groove firmly at the juncture of urban and tribal. 10pm-3am, free. 1015 Folsom, SF. More info here. 
FRI/9 CONSUMER ELECTRONICS "Consumer Electronics is a punk / electro / noise trio comprising ageing renegade Philip Best (ex-Whitehouse), his wife, the US artist Sarah Froelich and acclaimed noise/techno guru Russell Haswell." Expect avant-garde electronics, twisted beats, and apocalyptic performance poetry. 9:30pm, $20. The Lab, SF. More info here.  
FRI/9 VIVVY'S GRAND OPENING She's wacky, she's wild…. she's always hosting a grand opening! This monthly dragstravaganza from VivvyAnne ForeverMore has a lot of big ideas and a little bit of spit and polish. Don't miss the go-go debut of club kid Matthew, as "pig in a wig." 10pm-4am, $10. The Stud, SF. More info here.  
FRI/9 SIMIAN MOBILE DISCO Crowd-pleasing techno from the well-established London duo that's taken on a prettier, deeper, dare I say more mature texture since they've been relentlessly trotting the globe. 9pm-3:30am, $17-$30. Public Works, SF. More info here.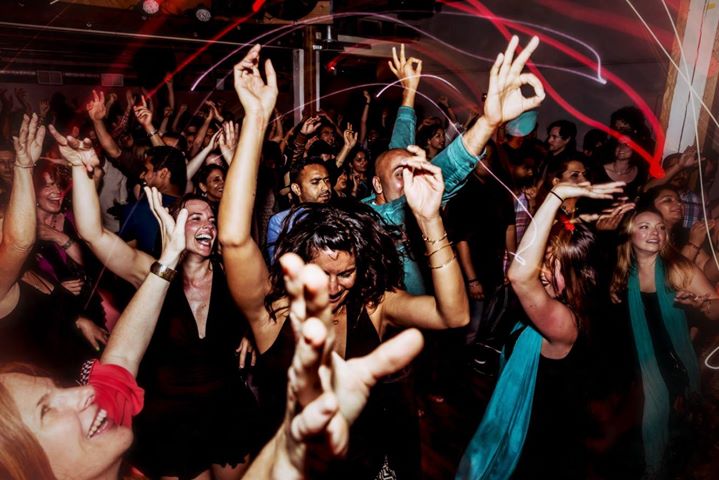 SAT/10 NON STOP BHANGRA It's back! Co-winner of Best Dance Party 2017, and one of my favorite things ever, NSB comes back from winter break to get you whirling to irresistible bhangra beats. The dholrhythms dancers and DJ Jimmy Love (plus a bevy of special guests) invite you to share the love and wear red! 9pm-2am, $15-$20. Public Works, SF. More info here. 
SAT/10 TECHNOCLAM WITH ANASTASIA KRISTENSEN The fabulous Technoclam collective/project/female-world-domination-scheme throws its third party, featuring this Danish DJ who "is an uncompromising force of nature that shifts sounds and tempos at a moment's notice." She's on deck with local techno wiz Christina Chatfield, SF classic Qzen, and ExHouse. 9pm-4am, $12. The Stud, SF. More info here. 
SAT/10 IF IN WINTER: A RADICAL VARIETY SHOW Raising funds for the family of Paul Clipson, the SF experimental film-maker giant who passed away last weekend. "An evening of short blasts of live performance: music, dance, drag, sound art and more. with a free raffle filled with radical prizes." 7-9pm, donations requested. Alley Cat Books, SF. More info here.  
SAT/10 PUNK ROCK BENEFIT FOR TENANTS' UNION "BANDS: Squishers, My Name is Joe starting at 4 pm. BBQ with meat and veggie dogs, rainbow cheese plate, and extras. Free, donations requested by a man with a hat. Or renew your Tenants Union membership.
Our house is under Ellis act eviction, but temporarily safe due to advocates like SFTU and Tenderloin Housing Clinic." 2pm-6pm, 2822 Folsom, SF. More info here. 
SAT/10 SECOND HALLOWEEN "Let's get rid of Valentine's Day and replace it with second Halloween!" This is the third installment of the anti-V-Day costume extravaganza, with killer tunes from the likes of Charlotte the Baroness and the Brass tax crew, plus an all-vinyl room upstairs. Whee! 3pm-1am, $10-$15. Brix 581, SF. More info here. 
SAT/10 POUND PUPPY: PUPPY LOVE The hounds of love are out at the ruff and ready monthly queer Pound Puppy party with the wonderful DJ Carrie On Disco headlining. 10pm-2am, $10. The Eagle, SF. More info here. 
SAT/10 CHAOS IN CBD Charming New Zealand duo bring their chugging, lo-fi sound to the Brouhaha party—and they're bringing Australia's Andras with them for some great grooves. 10pm-4am, $20. F8, SF. More info here.