PARTY RADAR I love diving deep, deep into the Bay Area nightlife scene every week, but sometimes it gets a little lonely rooting around for those party pearls at the bottom of our slippery club basin. (Also, as a queer Arab man-person, I love to see others' perspectives on the scene occasionally!) So I giggled little bubbles of delight when I discovered TechnoClam, the local site run by Alex McGeagh and Mo Kudeki, aka DJ DpeshMo. 
TechnoClam not only offers weekly nightlife picks that pry open the techno underground, it also hosts podcasts, posts news, pushes merch, and, yes, even throws sharp-as-a-razor-clam quarterly parties, like Sat/7's TechnoClam #2 in the Public Works loft (10pm-3am, $10). This one features some shell-shattering vibes from NYC's Lauren Flax, the Bay Area's Symonne, and Dpeshmo herself. (I am loving her mixes to beyond.) 
"TechnoClam began as a blog, mostly known for its feminist-oriented coverage of women producers, DJs, and party recommendations – especially pushing forward promoters and venues that support women and queer artists," Alex told me about the Clam's mission-oriented origins. "There are so many talented women here with so many crews that support them, but there weren't any all-women-led and -booked primarily-techno parties, so it's nice to do something a little different. We think it's really important for women (especially younger ones) to see others performing and producing so they know they can do it too."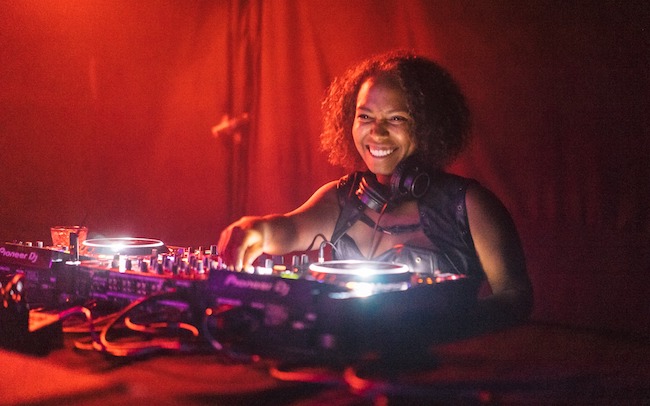 Look for the Clam-ness to spread: "We're both on a mission to get to know all the techno women in town and eventually on the planet. Obviously that's not really achievable, but one of the upsides of the relatively small numbers of women is the opportunity to form connections and support one another," Alex continued. "Aside from having a lot of generous advice and support from our friends at Permission to Land, Surface Tension, and As You Like It, female:pressure, Discwoman, and Honey Soundsystem have been really inspiring to us. Locally, we really love a few crews that are doing some excellent, more intimate parties — Asterisk and Kosmetik are particularly fresh and forward-thinking. Run the Length of Your Wildness and Housepitality are also really reliably good each week and jive with a lot of our values.
"Hopefully we can also make this scene more woman-friendly via our own booking choices, and by recommending local women artists to others even outside of our own parties. There's a lot of interest in seeing more diverse lineups these days,  but underrepresented groups can lack the name recognition or followings they deserve, so we're here to help correct the balance there too," Alex says.
"It gets back to our mission of celebrating the great work women in house/techno are already doing."
Need a car to get there? Rent one in your neighborhood on Getaround. Sign up today, and enjoy $50 off your first trip: http://get.co/48h. [Sponsored]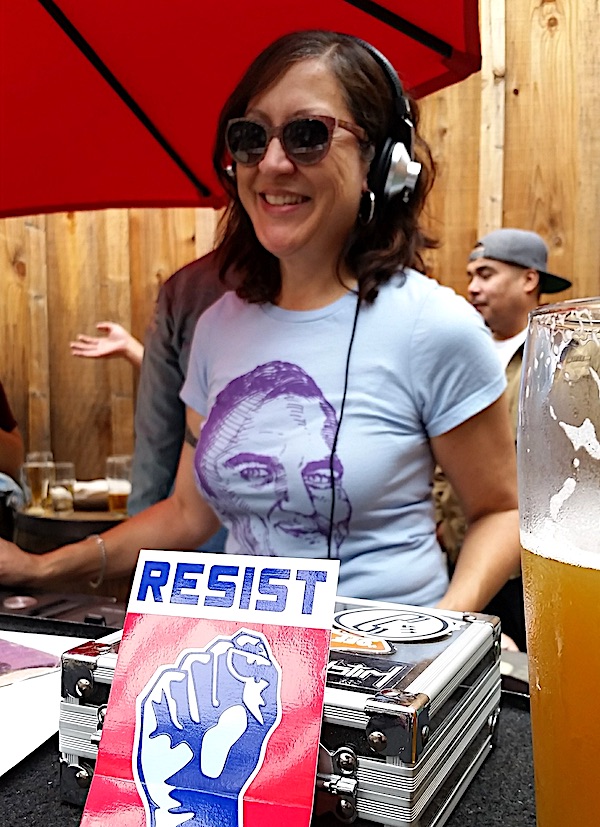 RIP DJ STEF The Bay was shocked this week to learn of the sudden passing of hip-hop legend, tireless scene booster, coolest person ever (and personal friend) DJ Stef, aka Stephanie Ornelas. Stef has been so integral to the Bay Area not-just-hip-hop scene as a designer, writer, DJ, and ever-present amiga that the extent of her loss has been impossible to comprehend. (This lovely remembrance by writer Nastia Voynavskaya touches on some of the deeper points.) In the early '90s, Stef's zine, and later pioneering website, Vinyl Exchange helped bring so many soon-to-be-famous local names to the fore. Tributes from the likes of Z-Trip, Lyrics Born, El-P, Peanut Butter Wolf, Equipto, and more have been pouring in: testament to her influence. No tribute parties have been planned yet, we're still reeling, I'll let y'all know. 
BIG BENEFIT Love to see the Bay Area band together to help. Here's a benefit for Puerto Rico + Mexico called Live to Give this Thu/5 at 1015 Folsom that's so chock-full off players I'm just gonna post the flyer: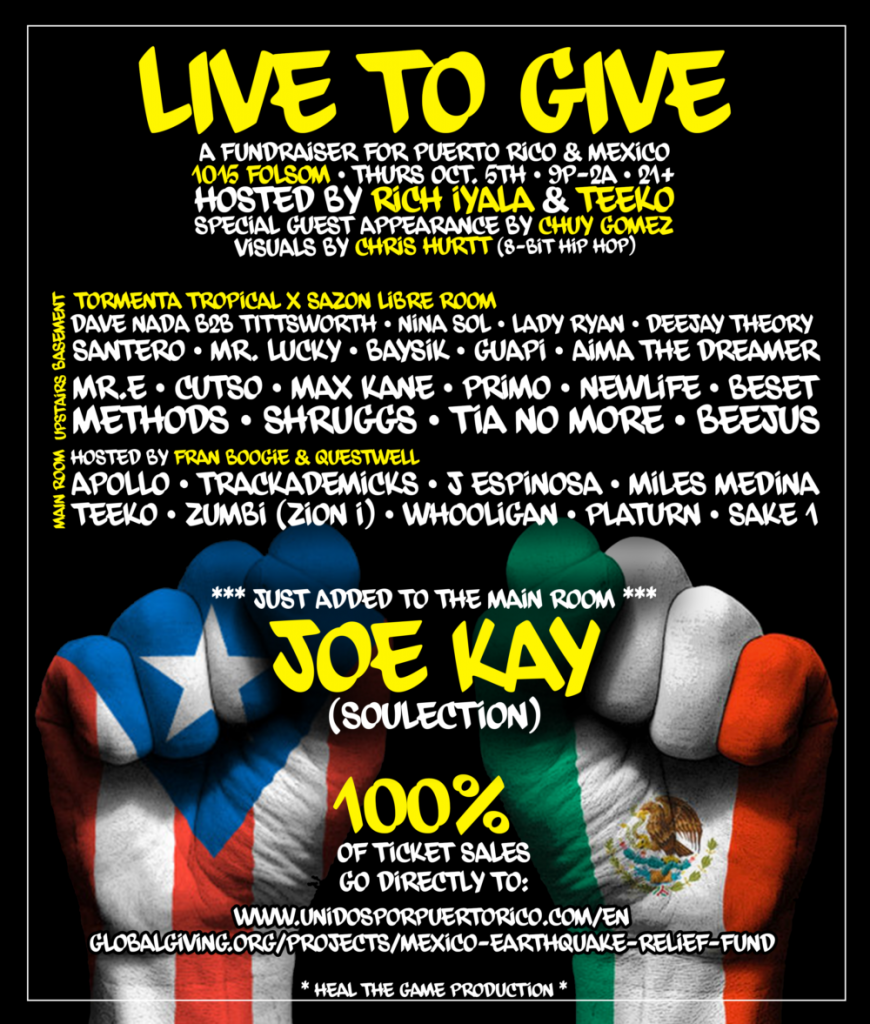 THURSDAY, OCTOBER 5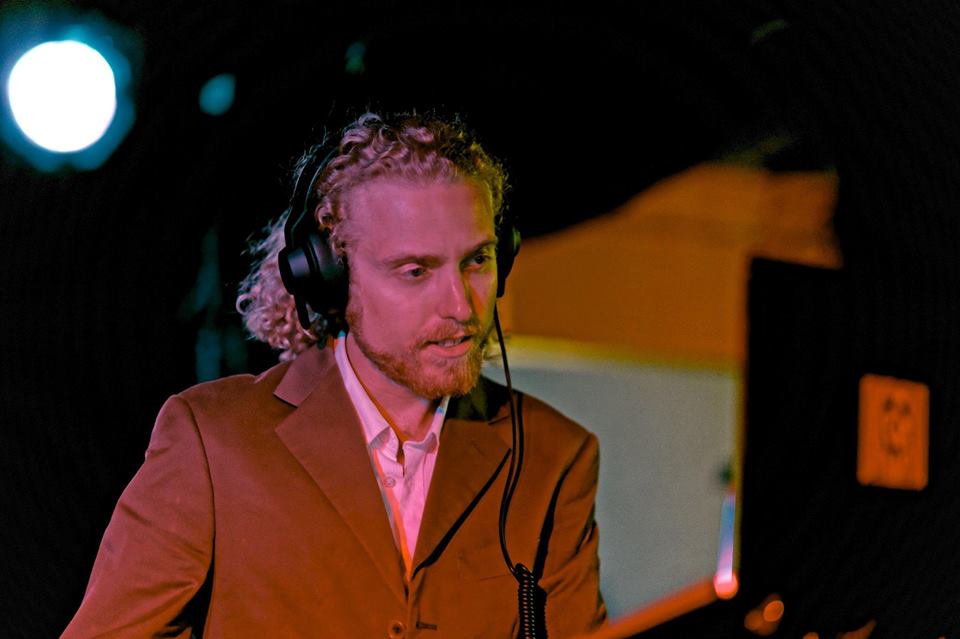 BRAZILIFYIN' "Every First Thursday of the month, Brazil Electro presents the most Brazilifyin' DJs of San Francisco, mixing Tupiniquim rhythms like Samba, Maracatu, Axé, Forró, Pagode, Frevo with global tendencies of dance music." This one kicks off with DJ Izzy Wise, Saint-Hills, and Paulo Presotto. Thu/5, 9pm-2am, free. Madrone, SF. More info here. 
PUFF A monthly queer cannabis appreciation night, this month featuring a Harvest Moon hot buns competition? Put it in your peace pipe! Thu/5, 7pm-10pm, $5-$10. The Stud, SF. More info here.
¡¡AYE MEXICO!! It's drag princess Dulce De Leche's birthday — and she's having a performance-studded fundraising fiesta for the victims of Mexico's recent earthquakes to celebrate,  with Leandro's tamales and DJ Prince Wolfe's tunes. Thu/5, 8pm-10pm, $5. Powerhouse, SF. More info here.    
MAKE ME A MIXTAPE Are you ready for a deluge of emo? Get sadly into it at this monthly sing-a-long and friendly mopefest. (There's some punk and hardcore in there, too.) Thu/5, 9:30-2am, free. The KnockOut, SF. More info here. 
FRIDAY, OCTOBER 6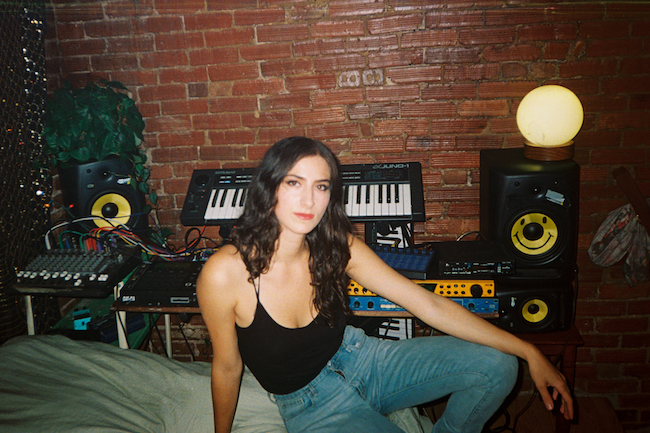 AURORA HALAL The splendidly psych-dark techno party We Are Monsters (DJs Mozhgan and Solar) brings in this live Brooklyn boundary-breaker for an evening of bewitching sounds and visions. Fri/6, 10m-3am, $15-$20. Monarch, SF. Tickets and more info here.  
DIRECT TO EARTH 6-YEAR ANNIVERSARY One of our more storied techno crews hits six, with a big blowout featuring wizards Ben Sims and Max Gardner, plus lots more. Fri/6, 10pm-4am, $15-$20. F8, SF. Tickets and more info here. 
SHORTKUT + CUT CHEMIST Absolutely legendary turntablists mix it up for the Future Primitive 20th anniversary (!!!). Do not miss. Fri/6, 9:30pm-2:30am, $30. Great Northern, SF. Tickets and more info here. 
SUICIDE COMMANDO "Going strong for 30 years, Suicide Commando have not only been pioneers of the harder electro genre, but continue being innovators up to this very day." With Pankow at the BodyShock party. Fri/6, 9pm-1:30pm, $25. Elbo Room, SF. Tickets and more info here. 
NIGHT OF 1000 DIVINES Walk like a man! Or at least like a large, iconic queen, as this queer punk rock monthly celebrates the legend with an entire night of Divine/John Waters inspired numbers, looks and filth. Plus live band the Lollygaggers! Fri/6, 10pm-3am, $5-$10. The Stud, SF. More info here. 
SATURDAY, OCTOBER 7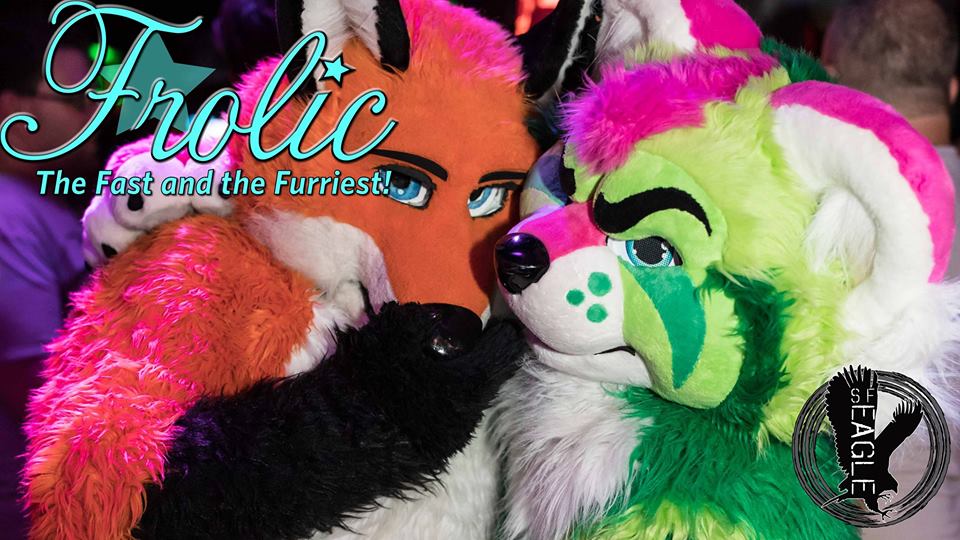 FROLIC: THE FAST AND THE FURRIEST Calling all furries ready for fall! DJs Raid Zero, LycanCatt, NightKat, and NeonBunny. With visuals by Skibit, Groggy, and MaliePono are howling for you to dance at this monthly, well, frolic. Sat/7, 8pm-2am, $12 ($8 with/in animal costume). Eagle, SF. More info here.
DISTRIKT: RETROSPEKT Oh hey, we're already nostalgic for Burning Man and we've hardly decompressed (also the camps still need funds). Tons of DJs at this 12+-hour long party. The party suggests you get there early "to celebrate the Blue Angels buzzing around for Fleet Week" which I guess shows you just where we're at with that whole Burning Man as alternative utopia thing, LOL shruggie. Sat/7, 1pm-late, $30 Midway, SF. Tickets and more info here. 
GO BANG! CELEBRATES THE TROCADERO TRANSFER Our cutest, most authentic monthly disco party — it was packed last time for its Sylvester tribute — celebrates SF's disco ground zero in the '70s, the fabulous Troc. With DJs Gay Marvine, John Torres, Steve Fabus, and more. Sat/7, 9pm-3am, $5-$10. the Stud, SF. Tickets and more info here. 
KENNY DOPE One half of house maestros Masters at Work — and a totally sweetie besides being a dance floor devastator — pops up to drop some old-school NYC dopeness. Sat/7, 10pm-4am, $10-$20. Halcyon, SF. Tickets and more info here. 
POWERBLOUSE Each month, drag goddesses Juanita More and Glamamore transform a drag newbie, live onstage, into the creature of her fantasies — and then makes her lip-sync a really complicated song! It's a hoot. With DJ Rolo. Sat/7, 10pm, $5. Powerhouse, SF. More info here.    
HARDER BETTER FASTER STRONGER "Modern-day indie and electro meets Electronica from the '90s and '00s for a rock-synthpop battle of epic proportions. This month, Harder Better Faster Stronger presents DANCE UP A STORM, a unique mobile response fundraiser and dance party to support the victims of Hurricanes in 2017 including some of the most hard hit including Puerto Rico, Florida and Texas." Sat/7, 9:30pm-2am, $5. Slate, SF. More info here. 
Need a car to get there? Rent one in your neighborhood on Getaround. Sign up today, and enjoy $50 off your first trip: http://get.co/48h. [Sponsored]