Roughly 2,500 hotel workers walked off the job this morning, setting up picket lines at seven hotels owned by the Marriott Corporation.
The workers, who have been without a contract since August, are demanding pay increases that are commensurate with the cost of living in the Bay Area.
"One job should be enough" is their slogan.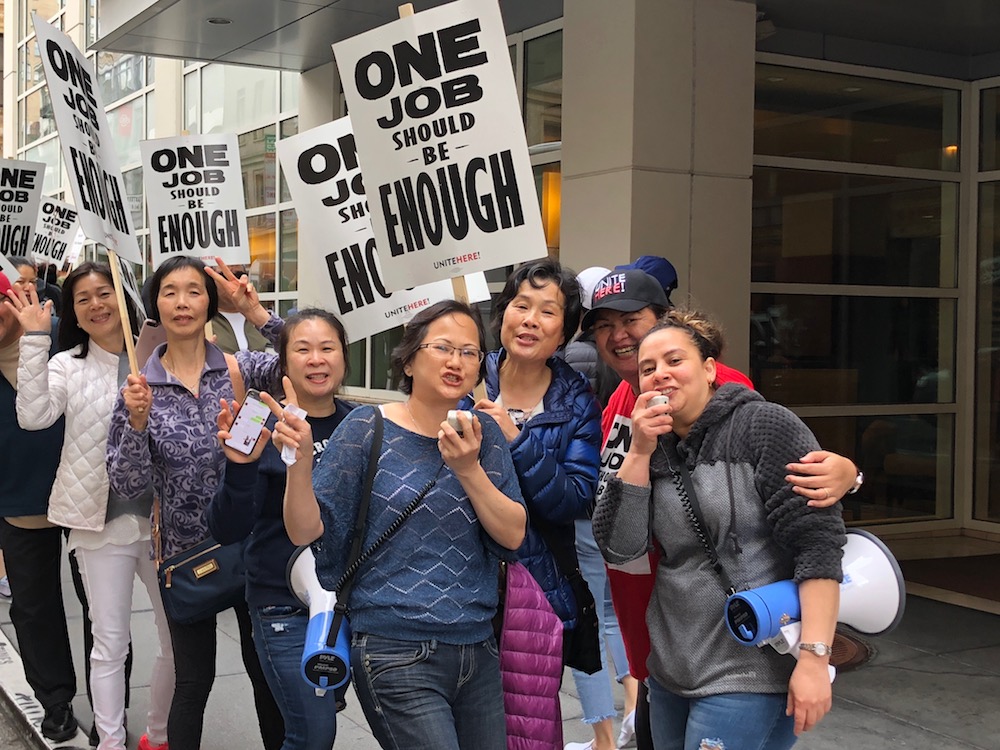 Anand Singh, president of UNITE HERE Local 2, told me that the strike "is open ended. We will be out until we get the contract we deserve."
A strike this size will have a significant impact on the tourism and hospitality industry. Although many conventions are already booked for these hotels, they'll have a hard time providing normal service levels with so many workers staying off the job.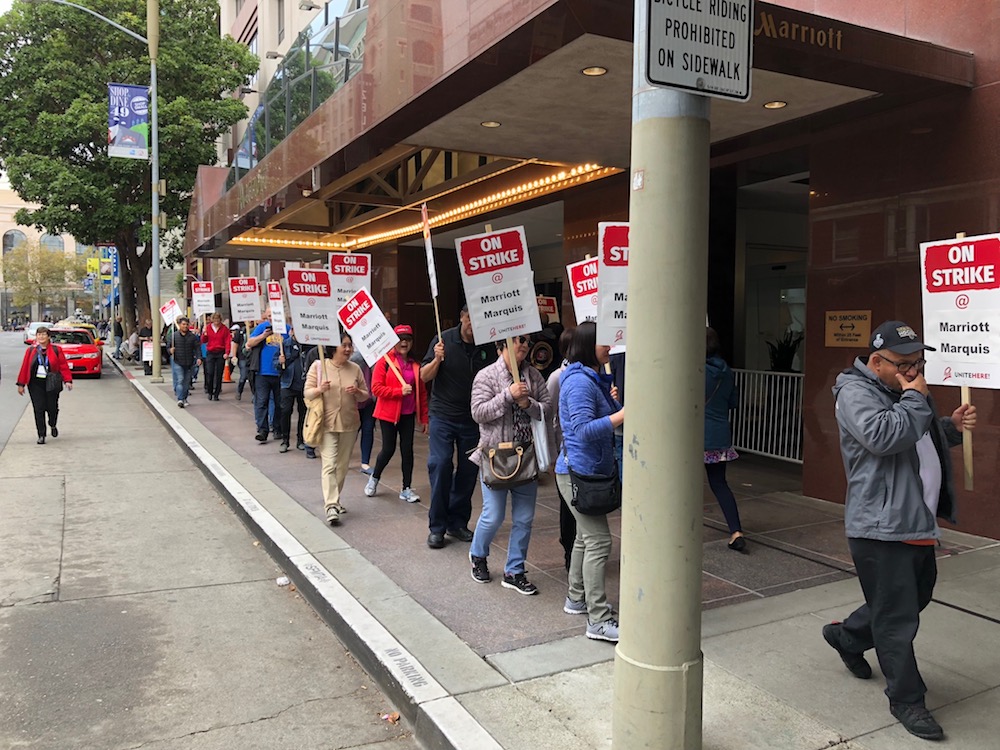 The company is scrambling to find striekbreakers – a challenge since workers are on also on strike in San Jose and Boston.
"You can't run these hotels without the workers who have 20 or 30 years experience," Singh told me outside the Marriott at 4thand Market, where he was joining the picket line.
Marriott corporate HQ didn't respond to a request for comment.
This is the largest hotel strike in the city in years, and unless Marriott comes to the table, it could go on a while: "We are in it for the long haul," Singh told me. "For us it's about feeding our families and paying our housing costs. For them, it's about giving up a little bit of the tax break they just got from Trump."
Marriott is the largest and most profitable hotel chain in the world.
This story continues to break and we will keep you posted.