We're throwing a pre-election party and 48 Hills fundraiser at the Bindery—the events space for Booksmith on Haight Street—this Thursday, October 18, 7pm-10pm. Join us!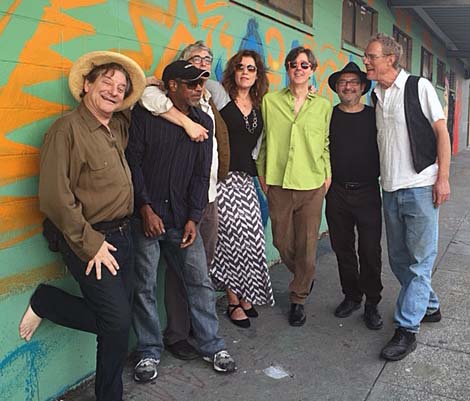 The night features live music from the Deadliners, a band of local writers you just may recognize:
Jonathan Alford, keyboards
Zoe Carter, rhythm guitar and lead vocal
Mark Hertsgaard, rhythm guitar and another lead vocal
Gary Kamiya, lead guitar
Dan Keller, bass
Greg McRae, drums
Mark Schapiro, harmonica
The Bay Guardian and others local organizations will also be on hand to distribute voters' guides, and there will be lots of rallying energy to face the midterms! Oh, and a full bar! 
Come out and support local media, so we can keep getting the word out about what matters. 
THE DEADLINERS: A ROCKIN' BENEFIT FOR 48 HILLS
Thu/18, 7pm-10pm, $10 (but we'll take more!)
The Bindery in the Haight, SF. 
More info here!